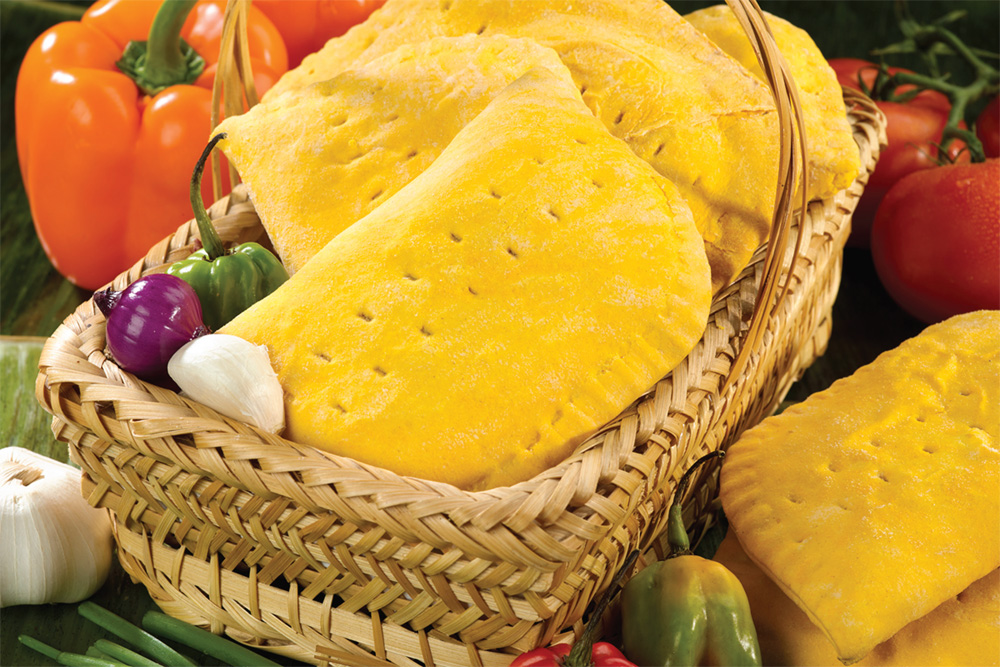 Taking the Taste of the Caribbean to the World
Golden Krust aims to be Jamaica's culinary ambassador to the world. Planning to increase its footprint aggressively in both restaurant and retail industries over the next three years, the chain takes pride in offering unique Caribbean family recipes to an ever-expanding army of followers
The story of Golden Krust is an archetypal example of the successful realisation of the American dream. The family-owned restaurant chain started as a bakery in the rural parish of Saint Andrew
in Jamaica in 1949, when the grandparents of Marketing & Public Relations Director, Steven Clarke, launched a business called Hawthorne & Son's Bakery. "When my uncle left Jamaica and came to New York, he had a strong background in the bakery business, but he also wanted to achieve something more. This is why he decided to open our first restaurant in 1989 in the Bronx. With a mixture of tenacity, hard work, and a clear vision to take the taste of the Caribbean to the world, he was able to grow the business to national prominence, where we now operate over 120 restaurants. We also became the first Caribbean-owned company in the country to be granted a franchise license in 1996," Steven recalls.
It was in the same milestone year that Golden Krust opened its own manufacturing facility on Park Avenue in the South Bronx, then slowly took over the entire block, which now houses all of the company's manufacturing, distribution, warehousing, and administrative facilities. "Since then, we have never stopped upgrading our systems and processes, as quality is critical to us. We have recently installed new X-ray machines to improve our safety capabilities, because we want to be able to offer not just tasty, but also wholesome and safe food to our customers," Steven points out.
Taste of Jamaica
Owing to its historical expertise in baking, Golden Krust has become known for its traditional Jamaican patty – a flaky multi-layered crust that can be filled with a variety of fillings, from spicy beef, curry chicken, and jerk chicken, to vegetables, spinach, and even shrimp. "There is something for everyone in our patties. The uniqueness of our flavours matches perfectly the ongoing trend of consumers wanting to try more authentic dishes," Steven reasons. "Another significant contributor to our success is the fact that we offer very convenient meals that can be eaten at any time, even on the go. At the end of the day, the more eating occasions you can provide to your customers, the more they are going to look for your product. People have grown accustomed to eating burgers and pizza and our research figures are showing that they are looking for something new. It is, therefore, to our advantage that we make food that cannot be found everywhere, which means we can target lots of different markets and this is our ambition, precisely – first to place our products throughout the US and Canada, and then expand internationally."
Having launched its retail activity in the early 2000s, the company's microwaveable patty can now be found in more than 25,000 outlets nationwide. "The product's attractive pricing has also been a factor to our success," he says. "You can get a patty with any type of flavour that will easily fill your stomach for under three dollars. Presently, jerk is a very hot trend and we are actively promoting our jerk chicken patties, which are prepared with an authentic Jamaican recipe, and currently sold in Walmart."
Unsurprisingly, the majority of Golden Krust's restaurants are concentrated in New York, where the chain operates 70 locations. Florida comes second with 30 restaurants, and Metro Atlanta is populated with 14 restaurants. "The common denominator in these places is that they all have a strong Caribbean diaspora. It is positive to see, though, that we have started to move into other areas, such as Massachusetts and Texas. Moreover, we opened our first two restaurants in Toronto in quick succession in 2018 (in August and November) and the former is doing so well that we had to extend our hours of operation to 11pm during the week and to midnight on weekends, which is something we had not done before even in the US," Steven notes.
Restaurant openings
For Golden Krust to succeed in becoming a globally recognised chain, Steven is fully aware that it has to expand its product offering. "We know perfectly well that we have to keep our menu fresh. Our Research & Development team is working very hard to create new products that will appeal to our current, as well as our potential new customers. For example, we are planning to launch a strawberry and cream cheese patty, as well as a pizza patty. It is necessary to diversify our products, while keeping them in our signature flaky Golden Krust," he maintains.
Since the beginning of 2018, Golden Krust has opened five new restaurants in the US, with seven more slated to be open this year. "We are working on several different projects to improve the company, and we expect to see their beneficial impact over the next 18 months. 2019 will be a special year for us, as we will be celebrating our 30th anniversary and a series of events are being planned to mark the occasion. We are looking to roll out new products, with improved packaging. We will also enhance our digital presence by launching a new website and a new mobile loyalty app, which will allow for mobile ordering. On top of that, we will continue pushing into new territories to fulfil my uncle's vision of taking the 69Taste of the Caribbean to the world," Steven concludes.