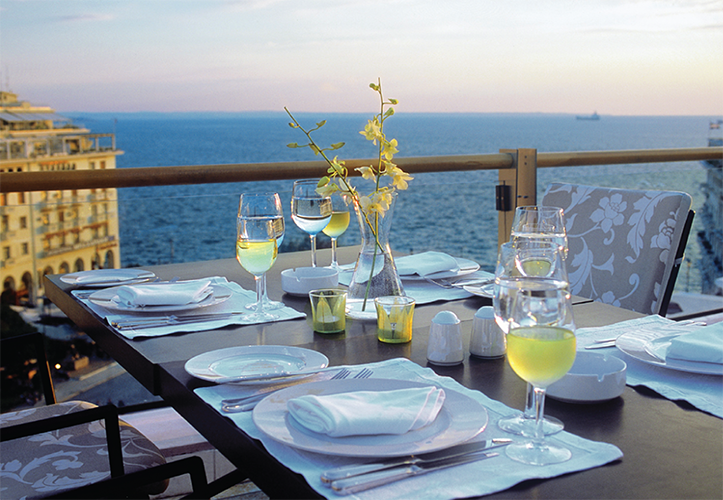 Golden Tulip Hospitality Group
Rooms with a view
The Golden Tulip Hospitality Group is driving expansion with innovative ideas and new partnerships
When several large Dutch hotels merged in 1962, Golden Tulip became the largest hotel chain in the Netherlands. It has come a long way since then, through mergers, acquisitions, joint ventures and partnerships and now describes itself as a hospitality group, rather than a hotel chain.
"Service is very much a one-way street," said Hans Kennedie, CEO of Golden Tulip Hospitality Group. "Hotels expect guests to come in, have lunch or dinner and a good night sleep, and that is what will be provided. The provision of hospitality is a two-way street and includes sharing ourselves with our guests. We approach everything from the guest's point of view: if you've been travelling, having meetings all day and you arrive to the hotel after fighting your way on and off the plane, what you really would enjoy is a glass of quality dry white wine. You come into the Royal Tulip Amsterdam Symphony, we greet you, check you in and you go up to your room. Ten minutes later, there's a knock at the door and the waiter is there with a glass of Chardonnay. He says 'good afternoon – welcome to the Royal Tulip'. That is hospitality: the personal care and touch."
The Royal Tulip Amsterdam Symphony is one of Golden Tulip's latest additions to flag the Royal Tulip brand. The hotel is currently under construction and is scheduled to open its doors in 2009.
"We see growth in the hotel business in the three-star sector and in the luxury sector. The need to differentiate is getting stronger: there are almost too many brands in the four-star market," Hans continues. Conferences are an important part of any hotel's business and Golden Tulip is making it easier for those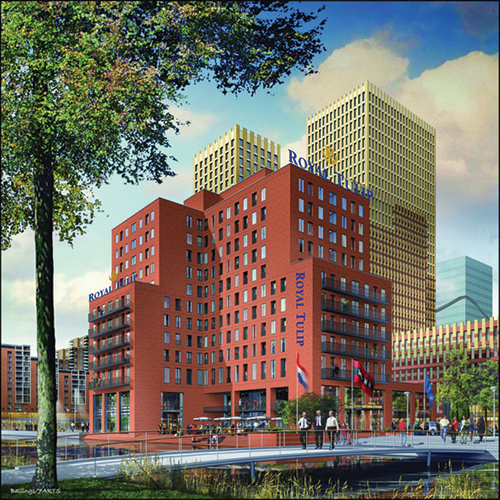 responsible for booking. Dedicated pages on the website give not only accommodation and dimension information: they have photographs of the facilities too. Additionally Golden Tulip offers bookers the possibility to become members of the Ambassador's Club, a loyalty programme focused on rewarding the booker and extending its benefits to the hotel guest through 'special rewards'.
Golden Tulip's presence covers the world, from Brazil to Bilbao, from Manchester to Marrakech, Mexico City and Washington (Bethesda). In early October, Golden Tulip welcomed a new hotel in Bulgaria and the Netherlands; it now has well over 52,000 rooms across the world.
The Royal Tulip brand will see new luxury hotels in Berlin, Marrakech, Dallas (Texas) and plans for many more by 2010.
"When we analysed food and beverage operations – ours and others' – we concluded that most hotel restaurants have 'no-names'. They're so similar as to being anonymous. Even the local managers may not remember what their restaurant is called!" he says. "We're currently extremely dependent on the local chef for a successful operation. Individual operations are great for the Michelin starred places but we believe we should be doing something different for the business as a whole." Golden Tulip put a team together to analyse the market and develop a new proposition, made up of its interior designers, marketers and chefs, along with specialists from Hospitality Concepts and Solutions, to build a restaurant concept. The team visited 50 restaurants across Europe, picked out the best features and presented BRANCHE.
"The BRANCHE concept combines a bar, restaurant and lounge functions in one," Hans adds. "From the guests' point of view, there's always life. There will be people in the bar, some lounging, some having a late breakfast or lunch, or an early dinner. In the BRANCHE, guests can eat any time – there are no strict hours. I hate that 12-2 for lunch, 7-9 for dinner and especially hate the breakfast timings." The success of the concept, and the 'eat anytime' idea, requires more central influence over menus and presentation, which won't result in bland sameness: it is intended to improve quality. The first BRANCHE was opened in October, near Amsterdam; three are opening in November, two in Germany in January and then spreading across the rest of the chain.
"Now, we have a chain of restaurants that have the same look and feel while retaining individuality. We have a team coaching our people, and quality, consistency and marketing are our prime drivers," comments Hans. "Hotel guests make up one of the segments – local people are one of the most important new groups we're targeting. We want BRANCHE to become their destination for fine, casual dining," he concludes.