The taste of Celebration
Combining premium drinks with decadent sweet treats, Great Spirits Baking Company is serving up good times across the United States
Though the business has only been cooking up its innovative products for around three years now, Great Spirits Baking Company is one of the fastest growing baked goods firms in the United States. Using only the finest ingredients, and supported by a number of premium brand partnerships, Great Spirits is on a mission to make every occasion more special.
"Great Spirits grew out of a legacy company that had a license to make Jack Daniel's whiskey cakes," CEO Michael Valenti explains. "They made these small, giftable, specialty items, like a 10oz loaf cake in a gift box, which retailed for around $15. We thought there was real potential for this kind of product outside of the novelty space, so we started looking at it as a potential investment opportunity.
"In due course, we began figuring out a business plan and ways in which we could scale the company through more efficient production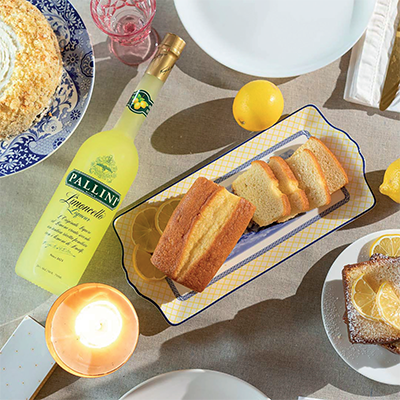 facilities and the addition of more licensing partnerships. Grocery stores, club stores and C Stores were soon highlighted as potentially profitable landing spots for these products because, unlike cereal aisles, and aside from a few undecorated cakes with cartoon character images, bakery sections in these stores were lacking innovation – especially for items geared towards adults. We knew we had something unique that could be really disruptive in a fairly stale category, so our holding company started pulling together a great group of investors and the new Great Spirits Baking Company was born."
Great Spirits' first task was to reformulate the previous company's recipes to better suit a commercial bakery. It then submitted its new products for approval by its licensors. Once approval was reached, the company developed packaging and worked through product testing before, in November 2019, the first Great Spirits products hit the shelves.
"We had some really great wins right out of the gate," Michael recalls. "We launched our wrapped, sliced cakes for the convenience channel at an event for the National Association of Convenience Stores in Chicago and earned a couple of major customers straight away. We also secured some grocery store and club store business for larger items."
Since then, through a mix of artisan craftsmanship and commercial automation, Great Spirits has grown its range from individually-wrapped sliced cakes to include large format ring cakes, decorative layer cakes, cheesecakes, and donuts. Vital to the success of these products has been the company's partnerships with some of the biggest names in the world of alcohol. Today, in 2021, this list includes Jack Daniel's, Baileys, Guinness, Pallini Limoncello and more.
"Great Spirits might be a young business, but thanks to the experience we have in our leadership team, we don't act like one," Michael says. "We are operating in a very high-quality manner that is capable of meeting the expectations of major licensors, and that is why we continue to attract such big brands.
"We are very ambitious here and we are constantly talking about ways in which we can expand and make the business better. The nice thing about working with such large, well-known names is that they keep presenting us with new opportunities. We began with Jack Daniel's as our anchor brand, but we've been able to add another three Diageo brands. We also added partnerships with Pallini Limoncello and Remy Cointreau for the Cointreau and Mount Gay Rum brands. We work directly with the owner of Pallini and she is very enthusiastic about our products and all the new exposure Pallini Limoncello has received as a result.
"Even for well-known brands, like Jack Daniel's, partnership with us is a nice addition because it invites new or previously unaware customers into the fold. Similarly, for stores, there are cross-merchandizing opportunities, enticing customers into areas and departments they may not usually visit."
Impressive client list
Unsurprisingly, the Covid-19 pandemic has arguably been the most difficult challenge for Great Spirits since its founding, but after a tough start to 2020, the company began to regain customers towards the end of the year, including one of its largest contracts to date.
"At the end of 2020, a digital event led a Walmart buyer responsible for Puerto Rico to get in touch with us directly and we launched a program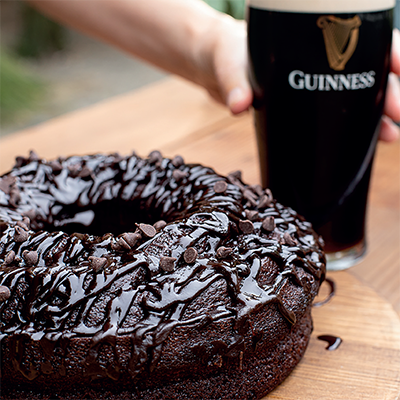 together as a result," Michael reveals. "We ended up sending five shipping containers' worth of product down to Puerto Rico over the next couple of months. It gave us a good deal of credibility because getting something from the mainland to Puerto Rico can sometimes be difficult and costly, so people gained confidence in us from the way it was handled."
Another significant client was Publix Super Markets, a group with over 1000 stores, primarily operational in the eastern United States. "We sent them our Jack Daniel's large format cake for the holiday season last year and they literally sold out within a matter of days," Michael remarks. "Following that initial deal, we have since worked on multiple additional programs with Publix through our broker partners at Frontier and they have become one of our largest customers. We provide them with a very consistent stream of product and it has helped us strike new deals with other big banners like H-E-B Grocery Company, Giant, Weis, Safeway and Costco."
New options
Though its base is still relatively small, Great Spirits is growing by around 200 percent, and Michael believes the company has barely scratched the surface of its potential.
"It's a really nice feeling to know that there is so much runway ahead," he states. "We have just opened up in Canada and are gaining some nice traction there. We expect this positive trajectory to continue as we add new brands and new customers."
As Michael suggests, Great Spirits is always on the lookout for new clients and brand partnerships, but the company is also very selective about the firms with which it works and very careful not to instigate conflict between its licensors. With plans already in motion for 2022, the business is now looking forward to welcoming an seventh liquor partner to its portfolio, along with another major customer to its books.
"We have just added one of the largest C Store chains in the country to our customer base and they are bringing in three of our wrapped products," Michael reports. "Not only does adding new customers help us gain more syndicated data, but it also increases the overall awareness of our products for people shopping in these bigger stores. It's all very exciting."
To sit alongside its new customers and licenses, Great Spirits has recently launched a new line of non-alcoholic donuts. Infused with the flavors of Baileys, Guinness, and Pallini Limoncello, the boozy flavored donuts are becoming available at major grocery stores across the United States including Wakefern and Redner's.
"Safeway is going to be bringing in some of the donuts soon too," Michael notes. "It's a category that is doing really well because there is nothing out there quite like it.
"Elsewhere, we are working on a few more exciting projects. One is a line of traditional rum cakes using Mount Gay rum and flavors like vanilla, chocolate, pineapple and coconut. These will be pushed heavily through all channels – not just brick and mortar pieces, but e-commerce too.
"As well as this, we are currently working on cookies, including Baileys and Pallini Limoncello flavors. They are a natural progression for us and a really easy item to have in-store because we can change flavors or frostings seasonally. Baileys, for instance, introduces different flavors throughout the year and that is something we hope to have a lot of fun with in 2022."
Further growth
In the more distant future, customers can expect to see alcohol-flavored brownies and Guinness-flavored Irish soda bread on shelves at their local grocery stores. The latter presents an ideal opportunity for Great Spirits to seize upon the popularity of St Patrick's Day in the United States.
"Leading up to St Patrick's Day, sales of Irish soda bread are very, very strong," Michael declares. "Millions of dollars are spent on the item and, by giving it the authenticity of Guinness, we think our version could prove very popular – both in March, and during the rest of the year. We are still working with the licensor on the development of that offering, but we believe it can be a home run type item if we can get the formulation right."
While these larger projects provide an insight into the innovative nature of the business and the bright future at its fingertips, Great Spirits is pleased to see its original, 10 oz. boxed loaf cake business growing tremendously too. Boosted by recent investment geared towards the fine-tuning of its digital strategy, the company now hopes to drive more customers towards both its e-commerce and retail channels when purchasing items.
"Alongside our newer creations, our original boxed loaf cakes are still a real winner for us," Michael asserts. "Rated as the number one liquor cake on Amazon, they are affordable and have a real giftability for customers visiting grocery and liquor stores. Thanks to items like this, we don't expect our growth to slow down any time soon. In fact, we expect it to accelerate dramatically."
www.greatspiritsbakingcompany.com