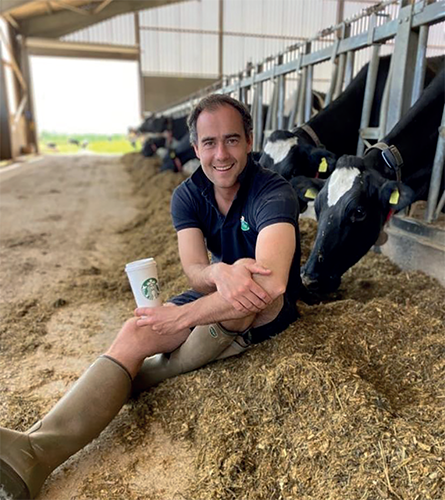 This blueprint will go on to support its dairy suppliers across Starbucks Europe, Middle East and Africa (EMEA).
The pilot will see Starbucks work directly with 14 Arla farmers in the UK to identify innovative new farming practices and industry-leading methods to significantly reduce the emissions associated with dairy production. Starbucks and the selected Arla farmers will focus on three key areas: environmental stewardship, animal health and welfare, and ensuring profitability for the farmers through the industry leading Arla UK 360 farm standards programme.
The sourcing blueprint will be underscored by Arla's sustainability research and development work, and independently validated by a third party, who will help support and advise on developing industry best practices.
Mark Glanvill is one of the dairy farmers who has been selected to be part of the programme. "I am very excited to go on this journey with Starbucks," he said. "Whilst Arla's dairy farmers are at the forefront of reducing emissions of dairy, it has to be recognized that this comes at a cost to production, our action can only be as fast as our finances allow. In joining the Arla UK 360 programme, Starbucks has shown recognition of this whilst its blueprint ambitions also demonstrate an understanding that sustainable sourcing must meet the criteria of good nutrition made with lower emissions and a helping hand for nature."
www.starbucks.com