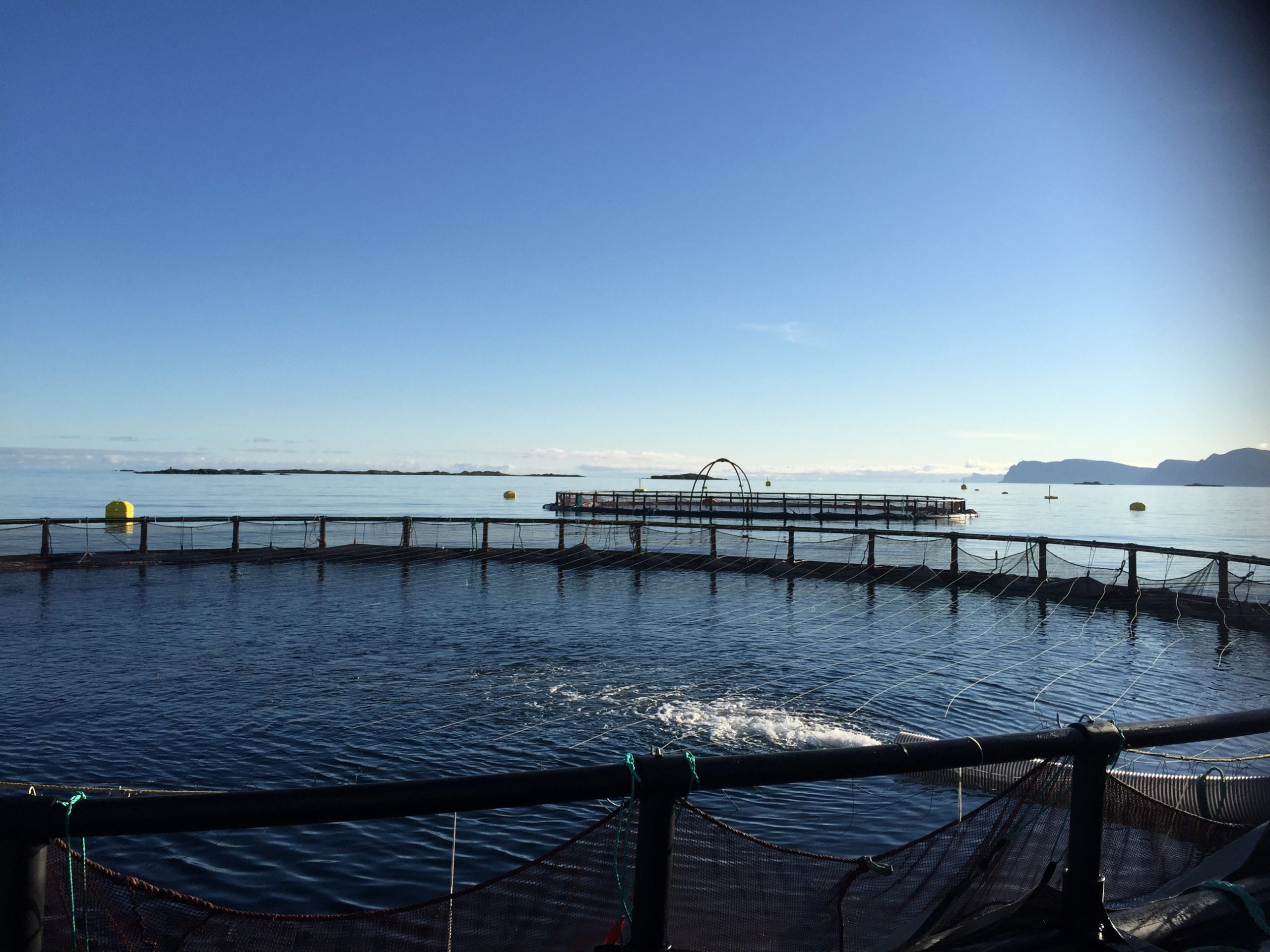 Oh my cod
With an annual turnover of 36 million euros (326 MNOK in 2014), family-owned fish manufacturer Gunnar Klo has developed a strong reputation in the market for its high quality products
Based in Myre and Stø in Øksnes municipality, Vesterålen, Gunnar Klooperates in the production of white fish, such as fillets, fresh fish, salted fish and stock fish. Part of the cod initiative since its inception in 1920, when Deputy Leader and Project Manager Kristain Klo's great-grandfather, Mr Oluf Klo began buying white fish in Nyskund, a small fishing village close to where the company is now located, Gunnar Klo today benefits from its proud history and long-term experience within the growing cod export market.
"My great-grandfather and his son, Gunnar Klo (Gunnar Jarl Klo is my father) brought fish from local fishermen in Nyksund until 1952 when my great-grandfather moved his plant to Myre to be strategically located on a better harbour as Nyksund was too shallow for bigger fishing vessels. In 1970 my father began working and two decades on we acquired a plant following our entry into salmon production in 1987," begins Kristian. Indeed, in 1990 Gunnar Klo acquired another factory strategically located in Stø on the northern tip of Langøya, an important receiving station for fish as it is near to one of the world's richest fishing fields for cod, haddock and other species.
"In 1993 we moved our daughter company, Øyfisk AS, which is our fish farm for producing salmon and trout, to the area around Myre. On top of this, we are also producing salted fish at a production facility in co-operation with Myre Salt Fish Group AS that is used by three of the producers in the harbour," Kristian adds. Through the establishment of its daughter company in 1987, which currently has four salmon licenses, the 100 employee strong Gunnar Klo is able to deliver a wider range of high quality fish to its customers.
Discussing the reasons behind Gunnar Klo's ability to deliver high quality goods, Kristian states: "We are located close to the good fishing areas and resources, so the fish we produce is very fresh. We also have access to a special cod (called 'Skrei') that swims through the Norwegian coastal area around the Vesterålen and Lofoten islands as they migrate to their spawning grounds. The quality of fish at this time of year is exceptionally good."
In Norwegian Lore it is believed that haddock tastes best in the months containing the letter 'R', and the cod season (skrei) runs from January –April, making the winter months particularly profitable for fish manufacturers such as Gunnar Klo. During this period it is clear that not all fish are created equal, as the 'skrei' becomes highly sought after in the area. To qualify as skrei, which is identifiable by the tag on its dorsal fin, the cod must be fully grown and immaculate to look at; it is also imperative that the fish is packed and on its way to delivery within 12 hours of its capture.
High quality
With the first skrei expected to arrive in January each year, Gunnar Klo is among the companies within the Norwegian fishing industry that work continuously for the following four months cleaning, grading and packing each catch; most of which is caught with long lines from small boats. Although the days are long and the work challenging, it is a highly lucrative operation, with skrei being sent to the most upmarket fish counters in the UK, including Harrods and Selfridges. It can also naturally be found in upscale restaurants, where those who can afford the high quality cod can enjoy the skrei's delicate flavour and smooth, firm texture that crumbles into large, moist flakes. In 2011 SKREI became a protected trademark, registered by the Norwegian Seafood Council.
Increase exports
"There are strict rules as to how you can use the skrei brand and its label; to meet these regulations we have a policy of being very strict on quality to ensure no short cuts are taken. By using our experience in producing fish, we know temperature, for example, is an integral part of fish farming to control. Moreover, because of our logistical benefits, we are able to produce fish and send the products out to the market as fast as possible," explains Kristian. This long-term commitment has not gone unnoticed in the industry, with Gunnar Klo leading the way as the first in Norway to be approved by the environmental labels of requirements in Sweden and Debio in Norway for cod and haddock. The company is also approved by the MSC for cod and haddock.
Following efforts to increase Norwegian cod exports, those within the fishing industry have seen foreign sales growing by more than 60 per cent since 2013, with 43,426 tonnes of cod exported in the same period of January to April in 2014. These efforts stem from the Norwegian Seafood Council and the fishing industry, which have both strived to market the ancestry and tradition of cod in Norway alongside the efficiency and quality of the delivered products; a strategy that has resulted in a 30 per cent rise in cod sales in Germany in 2014 when compared to 2013, and a 70 per cent increase in the amount of cod eaten by the French in the same period. "Our key markets are mainly fresh headed and gutted, fresh packed products for exporters who sell our fish to the Norwegian market, the Scandinavian market, Spain and Portugal. England is also a major market for us," says Kristian. "We do also produce for the rest of the EU and some for the US market."
Cod hotel
As part of this increasingly in demand industry, Gunnar Klo is in an enviable position as it continues to deliver environmentally approved, high quality cod to a hungry market. However, this recent bounty has led to the industry thinking differently about how it markets cod as fresh cod costs an average of 25 per cent more than frozen and accounted for only approximately 20 per cent of total cod exports in 2013. To increase this percentage, the seafood industry is looking to store fish live, which would extend the availability of fresh cod up until the third quarter of each year through the use of cod hotels along the coast.
With the Norwegian government looking to increase the value of Norway's cod catch via increased R&D funding and increased quotas for live cod, the amount of live cod sold could potentially increase more than tenfold by 2020. To help the seafood industry of Norway reach its potential, Gunnar Klo and daughter company Øyfisk are supporting part of a pilot cod hotel project that was initiated by Andre Reinholdtsen, owner of Myre Havbruk. The goal of the project is to find out if cod can be kept happy and healthy in temporary sea storage locations along the western coast of Norway, which, if successful, could lead to 30,000 tonnes of cod stored by 2020.
Despite the obvious monetary opportunities available from the cod hotel, there are still some challenges to overcome as researchers continue to find a solution that will lower cod Kristian is looking forward to the next cod season while also finding new markets that are willing to pay premium prices for premium goods. "Over the next 12 months we will prepare for the next cod season and focus on getting more stable deliveries from the fishermen. We will also look into increasing our salmon production and invest in rebuilding parts of our plant," he concludes.