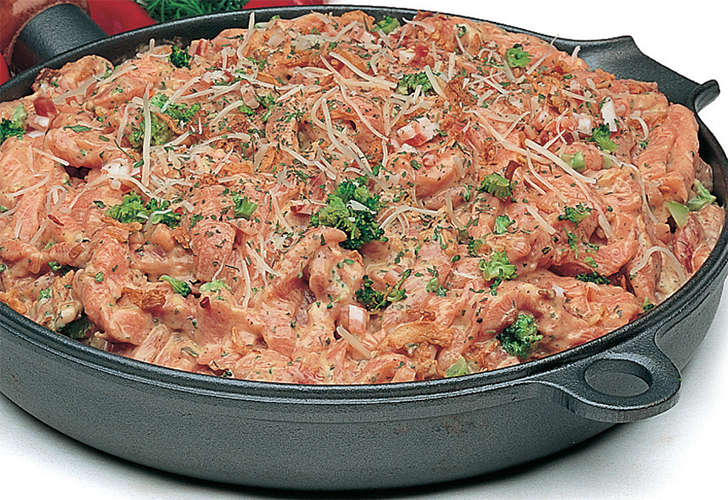 Flavour of the month
Hagesüd Bosse believes in establishing relationships with its suppliers that are based on trust and sound product knowledge
Formed as a part of a joint venture in 1991, Hagesüd Bosse UK Ltd today offers food manufacturing companies high quality raw materials in order to enable them to provide finished products with a discernable quality flavour profile.
The history of the company dates back to May of 1979, when Harald Bosse along with his wife, Jose, established Bosse Ltd with the aim of supplying English food seasoning products to the UK food manufacturing and processing industry. Bosse Ltd was founded on Harald's meat and food background allied with his experience from the ingredients sector, which drove him to finally establish his own ingredient-based company.
In the early years, the business grew with the support of customers and suppliers that Harald had worked with earlier in his business life, establishing a solid foundation for the current business.
In 1988, on an agency basis, the Bosse family teamed up with Hagesüd Interspice – a 100-year old German company, which is the world's oldest and one of the leading suppliers of food flavour, seasoning, herb and spice products to the international food industry – and again, through hard work and customer support continental style products were introduced into the UK market place. Hagesüd and the Bosse family decided to strengthen the business relationship to avoid their UK customers feeling that they were merely dealing with an agent.
"The resulting business of Hagesüd Bosse UK Ltd started on the 1st of January 1991 and the benefit of establishing the new company continues to bear fruit for both our company and our customer base," states Harald Bosse the managing director of Hagesüd Bosse UK Ltd. "On the Hagesüd site they are able to offer processing systems and techniques, which are among the most modern available anywhere in the world in particular for products that are ground utilising liquid nitrogen to ensure that the relevant raw material does not lose its essential and volatile oils, and therefore provide full flavour in our customers' products."
Hagesüd also has a full in-house development laboratory and test kitchen that, over the last few years, increasing numbers of UK companies have chosen to utilise. This in turn has successfully resulted in joint research and development projects providing some worthwhile new concepts for the UK market place. Harald adds: "Our guarantee of confidentiality is both strict and paramount in our company philosophy to ensure we build a relationship between ourselves and our customers that will stand the test of time.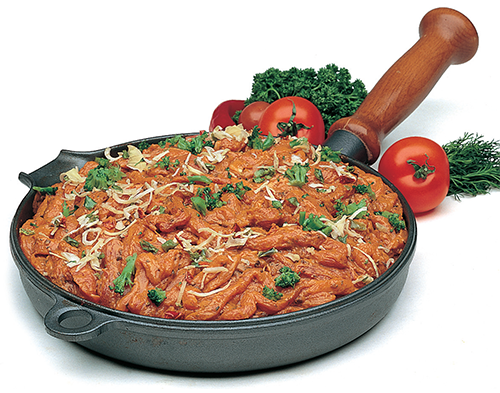 "The research and development side of our business plays an integral part in our day-to-day business and is vital for future business development and as such, research and development work is currently also being undertaken in the UK."
He continues: "In the last few years, our business was predominantly UK and Republic of Ireland based with a few specific exports, but over the last two or three years, our export operations have grown to become a larger part of our sales portfolio with Poland, Hungary, Italy and Greece contributing the most. We feel that our export opportunities will increase with a lot of our customers taking over or establishing trading partnerships with overseas producers. We're currently predicting that South America will establish itself as a successful export market for our company in 2007."
When it comes to sourcing raw ingredients, it has always been Hagesüd Bosse's philosophy to work with growers where possible though the main contact point is with local traders who fully understand the company's requirements and hold its written specification for necessary ingredients. "Raw material suppliers are truly worldwide but it is vital to our company to establish relationships that are based on trust and sound product knowledge as well as product safety, with all raw materials having to be tested in the country of origin and also in Europe before they can even be accepted at Hagesüd Stuttgart," states Harald.
Continuing, he highlights: "The current state of the UK food industry and marketplace is challenging for all concerned although I feel it is still a very important industry for Britain and that the trend in production is going to centre firmly on quality and a better understanding of the ingredients used in all food products produced.
"It is also a feature of the food industry both here in the UK and overseas that service and personal touch are very important to us and as such, we are proud that our company has a well established workforce who understand and wish to participate in promoting both quality and service levels that meet all of our customers' requirements."
With thoughts on the future, Harald concludes: "Over the next two to five years, we aim to become well established and sustainable in the organic sector where growers, suppliers, producers and, ultimately the end consumer, will find both balance in business performance and finished food products tasting even better."