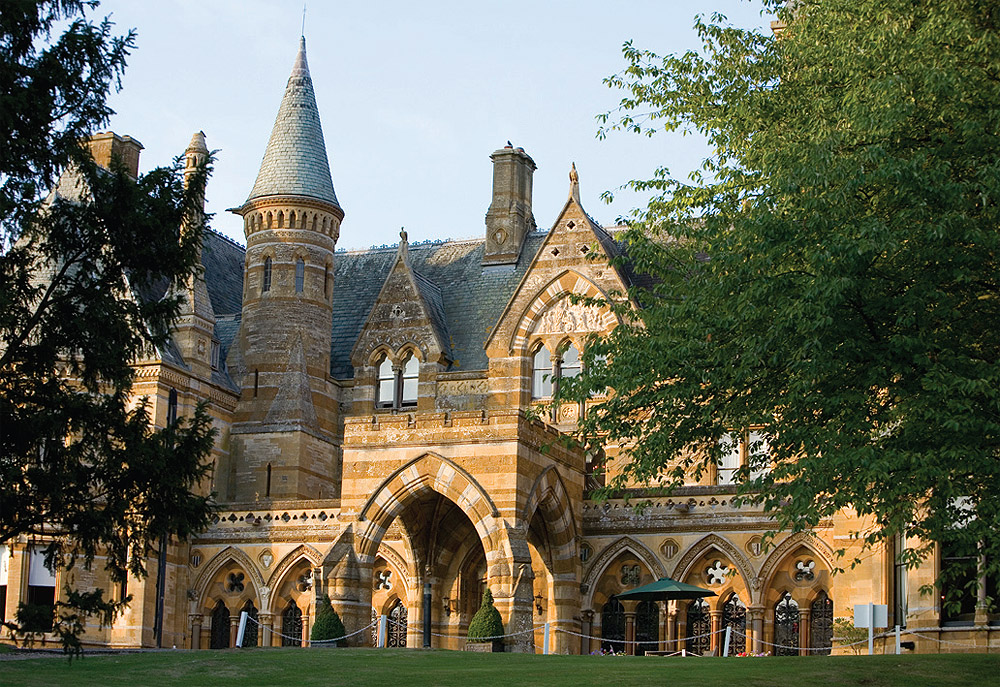 Perfect luxury
In 2011 Hand Picked Hotels celebrated its tenth anniversary, and today still offers guests the opportunity to stay in a luxurious yet modern country house
Former city lawyer Julia Hands founded Hand Picked Hotels in 2001, when she and her husband, financier Guy Hands, purchased a group of hotels. Julia 'hand picked' 14 of these hotels that reflected the vision she had for the company – she wanted to create hotels that were informal and relaxed, but would be set in some of Britain's most beautiful countryside, and decorated in a unique style where classic architectural features such as paintings, fireplaces, and antique furniture blended effortlessly with modern comforts, fabrics, and technology.
Therefore the Group was created with the aim of being at the forefront of a renaissance in fine British hospitality. As Douglas Waddell, operations director explains, the company feels a responsibility for the cultural heritage of the fine country houses that make up its collection. "At Hand Picked Hotels we seek to create an atmosphere in which guests are encouraged to feel at home. So the buildings are all large architecturally stunning properties but no one will ever find themselves tiptoeing around the corridors intimidated by the imposing grandeur of the building. We encourage guests to kick off their shoes and enjoy themselves.
"The superb settings, in some of the most breathtaking locations in Britain, the elegant accommodation hung with fine paintings and furnished with exquisite antiques, and the attentive but discreet service are all designed to stimulate enjoyment not stifle it."
The hotels have been transformed over the past ten years. More than £94 million has been invested in restoring and developing the 17 properties by creating new spa/health club facilities, state-of-the-art conference facilities, the latest technology and additional bedrooms to stimulate growth in conferences and meetings, leisure, weddings and spa breaks.
AA Red Star graded
The incredible attention to the comfort of guests has resulted in eight of Hand Picked's 17 properties being graded as AA Red Star, and as Douglas highlights, this is not only a reflection of its beautiful properties but also its dedicated staff: "The difference between Red and Black star properties is the quality of interaction between the guest and the hotel employee. We work very hard on this and have built our whole offering around the guest experience and the employee experience. A lot of time and effort is put into how we train and engage our people to deliver this. To ensure that all businesses deliver on a consistent basis remains the number one challenge we face. We very much view our hotels as a collection, not a chain, and celebrate their individuality. This gives our guests a unique experience at each of our properties whilst enjoying the consistent high level of service referred to."
Maintaining these incredibly high standards requires not only a watchful eye over every day operations but also a dedication to continuous improvement. An illustration of this is Hand Picked's new conference and meetings brand 'Meetings Etc'? Says Douglas: "We have carried out a full review of all aspects of our meetings and training product to include equipment, food offerings and overall service delivery. We are confident that what we are now delivering across all of our hotels is different and focuses on the genuine needs and frustrations of trainers, organiser and delegates across the UK. We believe that this tailor-made service will offer our clients an individual experience, which fully meets their expectations. In doing this we hope to distinguish our offering from the run-of-the-mill meetings market and thus increase our market share."
Downton Abbey
Another recent innovation was a 'Downton Abbey' special offer that the company recently ran. Douglas explains that this promotion came about as Hand Picked wanted to create something that both offered a point of differentiation and suited the brand: "Our PR company is a fan of the show and thought that the look and feel of the series created by the country house backdrop was a good fit with Hand Picked Hotels. In fact, our Heritage Break was a great success and as a group we helped move the Downton DVD Box Set right up the charts across Amazon and other online retailers!" he says.
Alongside special offers such as this, Hand Picked is also committed to keeping the brand in good shape and has a rolling programme of minor refurbishments across the group. Douglas adds: "We will also be putting a new Garden pavilion in place at Audleys Wood, which will offer the hotel a fantastic venue for weddings, dinner dances and conference and meetings."
Conferences were one area that Douglas notes as suffering over the past few years, which have, of course, been challenging for all businesses. But the wedding business remained buoyant and therefore this investment at Audleys Wood can only add another asset to the company's already highly desirable location portfolio. In addition, Hand Picked Hotels is looking to increase its hotel collection to 20 properties in 2012. Douglas explains: "This has been a long stated objective and in 2008 we increased to 17 hotels and have been working towards 20 since then. The price of hotels in the market has remained high although we are noticing that prices have started to soften in the last six months. Although we are actively working on potential acquisitions, we're not making any announcements just yet!"
Looking further ahead, Douglas and the entire Hand Picked Hotels management team already has a strategy in place to take the business forward, which as he explains has been recently updated: "We had a five year business plan, which was developed in 2007 and this was reviewed a short time ago. As part of this review we amended the plan to become a three-year strategic plan with a group plan and also created individual hotel plans. Our strategy is very clear and we have spent time and effort ensuring that all areas of the business understand the overall plan. We wanted to be very clear about the part that each individual hotel plays in achieving the plan, and have spent considerable time making sure everyone in the group understands how essential their contribution is to our overall success."