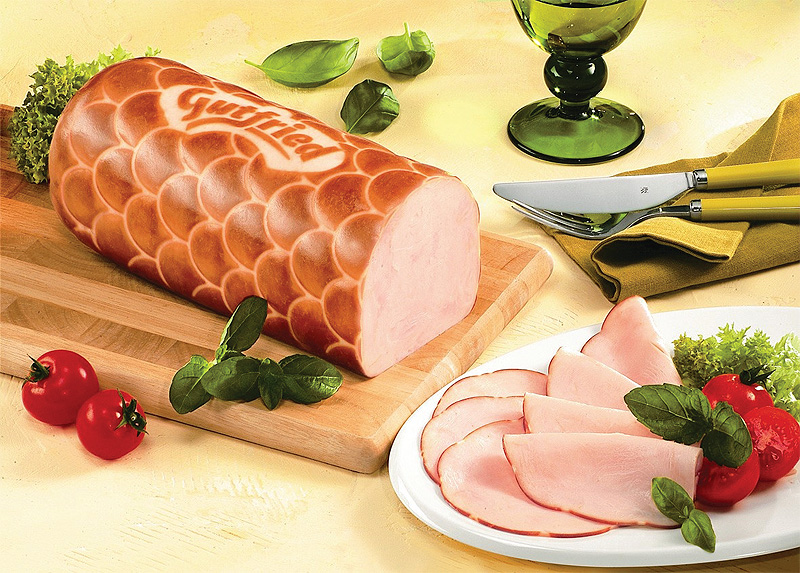 Processing power
With an enviable position within the processed sausage products market, Heinrich Nölke is now investing in its production capabilities
A traditional family business, Heinrich Nölke was founded by four brothers – Heinrich, Gustav, Oskar and Otto Nölke, in 1924. Since then Nölke has grown into one of Germany's leading sausage manufacturers with a turnover of 180 million euros a year and three factories, two in Versmold and one in East Germany. Nölke is home to a number of well-known brands including Gutfried, Menzefricke and Müritzer. The company operates as a division of the larger Nölke-Group along with Frischdienst Union, with both companies having developed strong market positions.


Markus Auer, export director of Nölke, expands on the company's market presence: "We were the first company to produce poultry sausages in Germany with the launch of the Gutfried brand in 1968. We are now the market leader in poultry processed products in Germany with a market share of approximately 26 per cent. Nearly 100 per cent of consumers know our brand, which indicates our high market presence. We produce very high quality goods, particularly for poultry products, and continuously develop new items for the market." With an emphasis on quality Nölke meets all ISO and BRC standards and imposes strict criteria to ensure it uses only quality raw materials.
Recently Nölke has launched a new range of poultry salami as part of the company's strategic focus on the salami market for the next three to four years. Markus describes the new products: "There's a turkey salami, a chicken salami, a turkey salami with ham and an Italian style turkey salami. We've also produced a turkey saveloy especially for the German market. In line with consumer tastes we also now offer light salami with 40 per cent reduced fat including pork, poultry and beef salami."
Nölke has a large export market of over 17 countries from Finland to Bulgaria focusing on, amongst others, the markets of Benelux, Denmark, Switzerland, Belgium, the Netherlands and England. "At the moment we're very engaged in Italy and Poland and are new within the Slovenian market. We're seeing very good sales figures for these new areas because there is a demand for high quality products like ours, particularly as some countries have very low quality levels in sausages," says Markus.
A major new development within the company is the 50 million euro investment at the company's facility, wherein the main share is going to be invested into a new factory for salami production. Construction is to begin next year and once completed the facility will be the most modern salami factory in Europe. Markus elaborates on the investment: "Our old facility is still very good but is more than 100 years old and as such is harder to maintain at current regulatory standards. Rather than investing money into the old factory, the owners of the Nölke-Group decided it made more sense to invest in a new facility. This also ties in with our plans to focus on salami in the coming years providing us with a modern production site to operate from."
Environmental awareness has become a hot topic in recent years, one which Nölke has been embracing since as far back as 1993 when it established its environmental protection department. This commitment is instilled into employees with regular training and education and incorporated into all aspects of the business from production to improving the environmental impact of the factory sites. "Our main production facility is ten years old now and continues to operate in an energy efficient way. With our new site, once it is completed, we expect to save approximately 40 per cent of energy," adds Markus.
Despite the competitive nature of the retail sector Markus is positive about Nölke's continued position as a market leader: "Across Europe there's stillconcentration within the retail market which means increasing competition between manufacturers. We have retained a good position though and are the number one brand within the poultry market, which is still a growing sector. Although we only see small levels of market growth such as two or three per cent a year, this is permanent stable growth with no losses."
Looking ahead Markus concludes with Nölke's strategy for the future: "Currently 60 per cent of our business is within our brands and they are doing very well, but beside this we see a lot of opportunities in producing more private label products. Also we can see that within pork processed products 20 per cent of the market share is in salami, compared with only eight per cent for salami in the poultry market so we see potential for growth in this area."