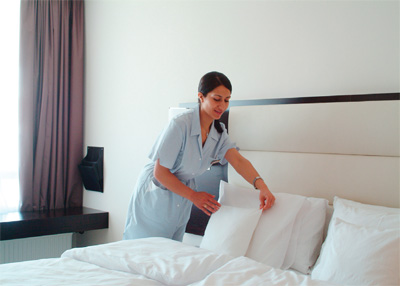 Safe and sound
With many years of providing a full range of hotel services, H&H is looking to build on its core competencies further
For 30 years, H&H Dienstleistungen has been at the forefront of providing an extensive selection of services to the hotel and facility management industry. Since being formed by the entrepreneurs Roland Huber and Kurt Holczak in 1970, H&H has developed its competencies to become the company associated with sophisticated organisation and first class management solutions. Operating under the ethos of "perfect service is invisible", the company is on the verge of expanding its range of core capabilities to further become the hotel industry's partner of choice.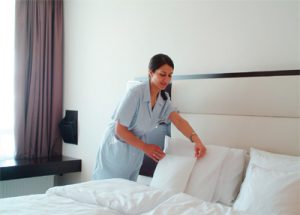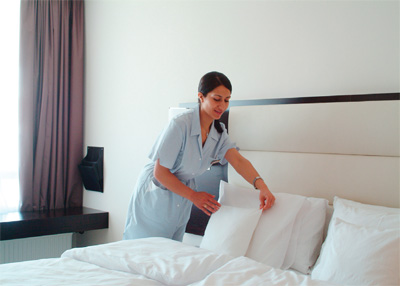 Managing directors Thomas Holczk and Johannes Dörnen elaborate on the growth of the company throughout its history. Thomas begins: "H&H was formed as a family company, and remains that way to this day. Over the years, we have expanded steadily, and we have increased our range of services. Initially, H&H focused its attention on the service industry, but we have subsequently founded a specialised daughter company that specifically takes care of hotel services. The subsidiary that concerns the hotel industry was formed in 1978. Equally, throughout the 1990s, we started to expand throughout Germany, and we developed a network that allowed us to operate successfully across the nation through eight different subsidiaries."
Indeed, via these divisions, located in Augsburg, Berlin, Düsseldorf, Frankfurt, Hamburg, Munich, and Stuttgart, as well as its Swiss branch in Zurich, H&H currently provides services to a number of Europe's top hotel operators. As Johannes explains: "We currently work with Marriott, Renaissance, Accor, Kempinski, and the Spanish company NH Hotels, to name a few. H&H also works with a large amount of smaller private hotels as well, so we are capable of covering the full range from five-star luxury hotels down to apartment hotels.
"The services that we provide to hotels are threefold," he continues. "Firstly, we supply housekeeping services throughout a hotel, which includes cleaning and checking rooms, and communicating with the reception when the room is vacant and ready to be re-used. This sector also looks after the re-stocking of mini bars within the rooms. Secondly, we look after back-of-house and public area cleaning, and finally, we also provide dishwashing services. H&H can plan the cleaning of an entire kitchen, as well as build dishwashing facilities. The services we can provide are largely shaped by the requirements of our customers – we work closely with them to ascertain their needs."
The company recognises that every aspect of managing a hotel must be completed efficiently and to a high quality. This starts at a hotel reception, where staff must be courteous, welcoming, and helpful. H&H can offer multilingual employees alongside full porter, postal, and courier services. Equally, the cleaning services provided by H&H go beyond the traditional boundaries associated with this area, and the company is happy to provide an extensive range of bedding, laundry, mattress cleaning, glass and façade cleaning, caretaking, and decoration services.
H&H also understands the need for comprehensive security services within modern hotels and buildings, and therefore offers operators services such as object protection, car park surveillance, and personal alarms. The business has positioned itself in the hotel industry as a total partner to its clients – in this respect, H&H is keen to highlight its range of commercial building management services, such as procurement and inventory management, cost planning and control, and administrative services.
However, Thomas is keen to highlight that H&H is always looking to develop the services it can offer: "What the company is currently aiming to do is expand its range of core competencies, incorporating areas like gardening, valet services, and catering. We are looking to develop our facility management services, and our long-term strategy is to ultimately provide every service required at a hotel. The focus of H&H over the coming years will be on adding to our core competencies, to become a complete provider of facility management services."
As its range of services expand, H&H is looking to expand its horizons to new geographic locations. Developments in the Middle East are attracting the attention of many operators within the hotel industry, as Johannes points out: "Dubai is a growing market area, and so is obviously of interest to H&H, and we are monitoring the situation. Dubai will certainly be a market where we can transfer our extensive facility management experience and know-how, but at this time we do not have any concrete plans to expand into this area. The company has a vision to expand into Switzerland and Austria in the coming years, but the primary focus of H&H at this time is on internal growth within Germany. We plan to build on our core competencies and expand the range of services that we are capable of providing to current and potential clients."
The state of the economy in Germany is providing the organisation with some interesting challenges, as Thomas indicates: "The major factor in H&H's success is the acquisition of qualified and motivated personnel to help move the business forward, and who are skilled in the major competencies we can provide. The German economy is relatively strong at this time, and the unemployment rate is fairly low – these factors make it difficult for us to find qualified personnel. Training and retaining these employees is a challenge for us, but it is one that we are ready for. Another important feature is developing strong, close relationships with our customers, and this ties back into having confident, quality employees working for our company."
Thomas concludes by outlining the factors that have contributed to the company's success: "H&H is one of the oldest German companies that specialises in providing services to hotel companies, so this factor gives us considerable pedigree within the market. All of our management team has extensive experience within the hotel industry, so we are fully aware of the needs of our clients. Equally, all of our employees have been trained by H&H with vital skills that are required and regarded highly throughout the industry. We value the development of our employees, and the business prides itself on the hard work they can offer."