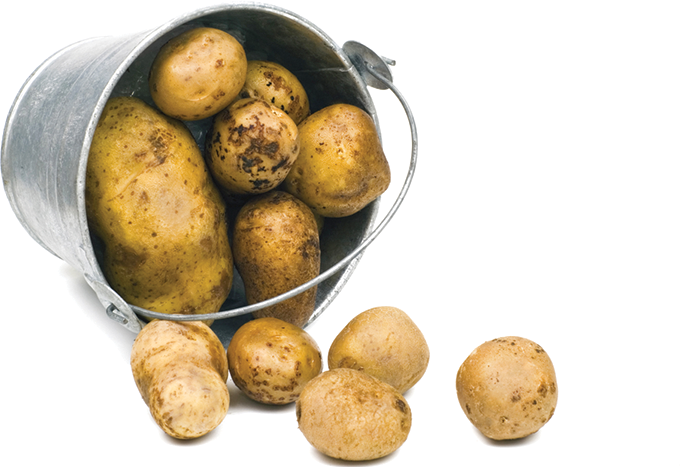 Hoff Norske Potetindustrier
Hot potato
Evolving relationships with its customers has led innovation and investment by Hoff Norske Potetindustrier
The roots of Hoff Norske Potetindustrier go back almost 130 years – to 1879, to be precise. It was in that year that Distillery Association began its business as a distiller of potato-based alcohol. In 1941 Potato Suppliers opened a sales office; by 1965, those activities were sufficiently important – and established – to lead to the launch of the Hoff brand, and the sale of prepared potato products. Chips came first, followed by French fries. Just over 20 years later, Distillery Association and Potato Suppliers came together to form Norske Potetindustrier, adding the Hoff brand to its title six years later. Branding is important to the company. It gives it a specific and distinctive identity in its Norwegian home market, where it has its main – indeed, only – direct sales channel.
"We are currently the only company seeking to build a brand name and presence in the Norwegian market," said Ingar Paulsberg, chief financial officer (CFO) and co-managing director. "In the French fries market, for example, our competitors are from the fresh produce area: we're working to be recognised as the leading brand in the sector and we're spending a lot of money on commercials to achieve it." Hoff's produces for private labels in the retail arena but its main focus is on its own, branded products. They cover pretty much the whole range of potato-based foods.
"Our business is the production and manufacturing of frozen French fries, potato granules, potato flakes, starch, glucose syrup and alcohol," said Ingar. It also makes spices and other additives for the food industry. Hoff is in the course of a major investment in a new facility that takes it back to its earliest roots – alcohol.
"The investment of around NOK60 million (seven million euros) is pretty significant for us," he said. As a proportion of Hoff's total net sales in 2005, 55 million euros, it stands at more than ten per cent. But that level of investment is essential to Hoff's plans to grow and diversify – and it isn't going it alone. "Arcus, which manufactures spirits, is a partner with us in this venture. It previously had an alcohol refinement and production facility within its company but has switched to outsourcing and we have signed an agreement to supply them." It's something of a landmark agreement, as Arcus has been a major customer of Hoff for some time. "We've chosen to invest heavily in this segment to ensure we have a customer of national standing. Developments in the alcohol industry could mean that, in the future, production would move to other countries. This agreement is part of our strategy to ensure we have a long-term customer base in our home country."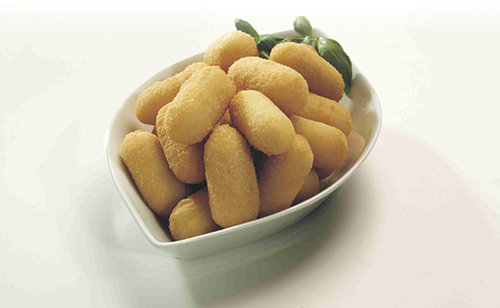 Despite its highest profile being in the food market, Hoff never got out of the business of distilling alcohol from potatoes. The new plant essentially boosts its capacity and raises the quality of its output.
"Previous plants could only produce crude alcohol. Once the plant is fully commissioned, in the second half of 2007, we will be able to deliver pure alcohol to our customers," Ingar explained. "It is a rectification – a refining plant – as well as distillery. The output will be 96 per cent pure alcohol and that makes us pretty unique. The only other major potato alcohol plants that we know of are in Poland, Finland and the USA but it isn't a very large sector." The physical location of the new plant – alongside its largest processing facility in Gjovik – means that the supply chain is as short as it can be. Mash is piped directly from potato processing to rectification. Deliveries to Arcus are scheduled to begin in January 2008. The capacity means that Hoff could begin to look for other customers, too. "We may, when fully operational, have greater capacity than we need for Arcus. We're exploring possibilities with a few other companies but we have no supplementary agreements in place at this time." Who the company is actually speaking to is, not surprisingly, confidential, although the current focus is Scandinavia, Norway in particular. However, Hoff is rather proud of the technology and is happy to talk about it.
"We'd like to think of this as the best facility ever!" he said. "There are very few of these distilleries around and the processes are quite unique. The purity is such that you couldn't drink it immediately – you have to mix it with water and other liquids."
In 2005, Hoff processed 120,000 tonnes of potatoes, which was 38 per cent of the total volume in Norway. While its alcohol business is, clearly, going to grow in importance, Hoff's main focus will continue to be frozen potatoes, in various forms. The Hoff brand name appears on frozen French fries, wedges, noisettes and chips, and on grill chips, potato flour and cooking oil. Its share of its frozen French fries market is well ahead of international names, like McCain and Findus. The retail sector, while it is high profile, only represented 20 per cent of sales in 2005; by far the largest sector is the food industry, at 51 per cent, followed by foodservice, with 25 per cent. But the retail sector is one that is and will continue to receive attention. And, as its brand profile is strengthened, it will be using its experience in foodservice and industry supply to develop new lines.
"We will be launching several new products next year, mainly in the frozen potato segment but with added value," said Ingar. "In the main, they'll be individual products, with extra ingredients – meat or chicken, for example – to form a complete individual dish. We're seeking to be the market leader, driving the sector forward with innovation in product development. We've invested around two million euros in new product lines and have what we expect will be a very effective launch strategy. We expect our market position will gain significantly with these new products, and we are aiming at strong growth over the next two to five years."