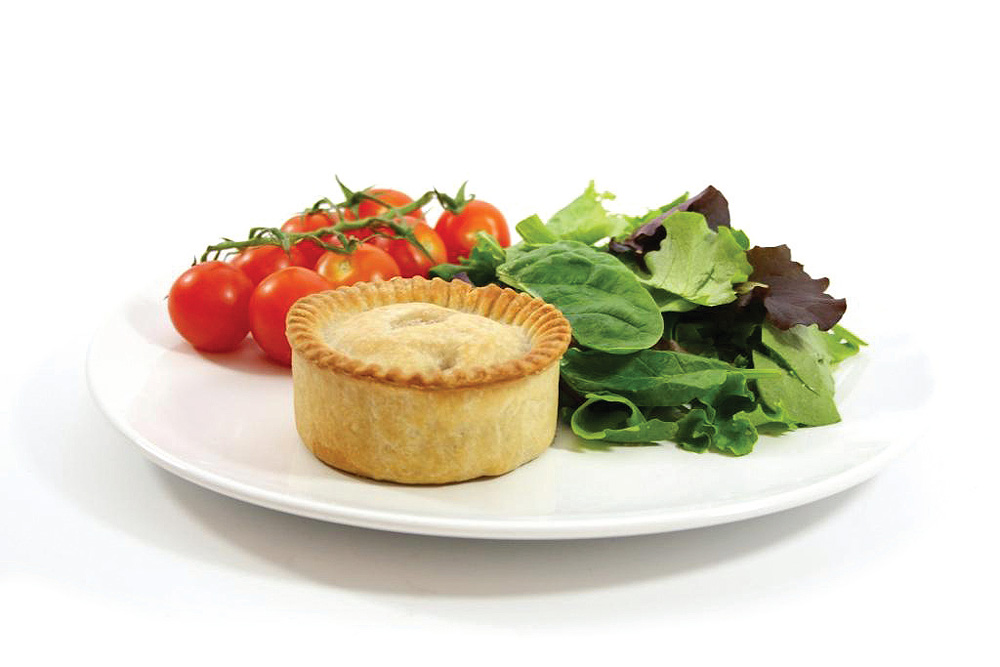 Best of British
After being selected as a promotional partner for ITV's Coronation Street, Holland's Pies continues to develop its reputation in the North West region
Holland's Pies' roots date back to 1851 when John Whittaker, the owner of a small confectionery shop in Haslingden, Lancashire, employed a man by the name of Richard Holland. In 1869, Richard Holland married John Whittaker's daughter, Sarah, and together they took over the family business – renaming it Walter Holland & Sons. The company was then re-established in the nearby village of Baxenden in 1907, and it continued to grow in status by making daily deliveries via horse and cart to customers in the local area.


Affected by sugar rationing during the Second World War, Holland's was forced to put an end to its cake production, instead focusing on its meat pies production line. In 1946, Holland's was sold to a provisions firm by the name of R Gummer Ltd, which then sold it on again to Pork Farms Ltd in 1972.
Later, in 1979, Holland's Pies became part of one of the biggest names in British food manufacturing when its mother company, Pork Farms, was acquired by Northern Foods. In 2008, Holland's invested more than £1 million in a new fleet of vans and, in 2009, the company launched its online shop, allowing it to deliver anywhere in the UK on a next day delivery basis.
Today, Holland's employs over 300 people at its Lancashire base and is part of Northern Foods, producing more than a million pies every week. The company enjoys a 65 per cent share of the market in the North West, an area where 98.9 per cent of people have heard of Holland's Pies. In May this year, Holland's reputation as a leading North West pie producer was further recognised when it was selected as a promotional partner for the long-running British television programme, Coronation Street. As part of the 'Best of British' promotional campaign to celebrate the programme's 50th anniversary, the partnership allows Holland's to incorporate
Holland's has also been chosen as the official sponsor for the Manchester Food and Drink Festival 2010, taking place in October. The festival, which is now entering its 13th incarnation, looks to highlight Manchester's status as one of the UK's leading culinary cities, and the event will include a food and drink market in the heart of the city, a pavilion in Albert Square and a food cruise along the Irwell River. By sponsoring the event, Holland's hopes to further solidify its position in the North West market.
Perhaps one of the main reasons for the company's enduring success is the variety of products on offer. The company's fresh pies, which are readily sold across North West chip shops, have a wide range of filling options, including peppered steak; potato and meat; steak and kidney; cheese and onion; chicken and mushroom; and minced beef and onion. It also offers pasties, sausage rolls and its famous meat puddings.
Products from this range are also available either chilled or frozen from supermarkets, where they can be purchased individually or in multipacks. Holland's also offers a wide range of fresh stadia pies, which are served at local sports clubs and stadiums. These include pies from the standard range, as well as additional options such as the BIG Eat potato & meat pie or chicken balti pie.
Holland's is also renowned for its contribution towards protecting the environment, and it is always looking to mitigate the affects of its operations where the environment is concerned. Green delivery plays an important part in the company philosophy, and the new fleet of 28 fuel-efficient vans has cut the carbon footprint of its deliveries. Using satellite navigation also ensures better planning of routes, which minimises the overall fuel consumption.
The company's contribution also extends to the wider community, where it works with the Lancashire Education Business Partnership (LEBP) to conduct a series of workshops for local schools, which cover simple food microbiology and advice on the safe handling of food. Holland's also raises money for both local and national charities such as Cancer Research and Manchester Children's Hospitals.
As it continues to build upon its 159-year reputation as the leading North West pie manufacturer, Holland's appears well-positioned to further secure that position by striking up partnerships and becoming involved in key events in the region.