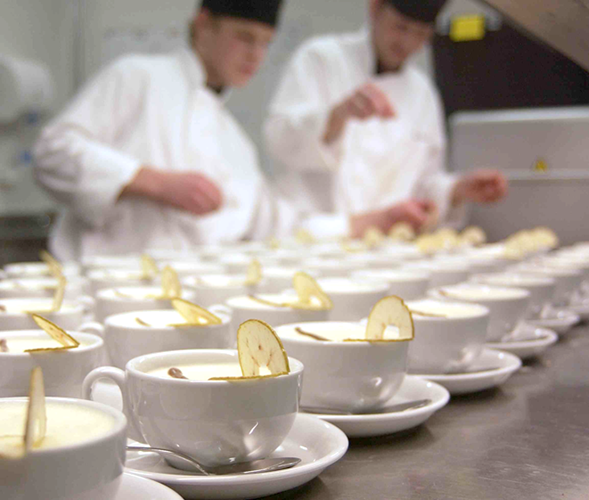 Power to the people
Holroyd Howe invests significantly in the training and development of its employees and has won awards recognising its comment
Appearing in the Sunday Times' Top 100 Companies for the second consecutive year, Holroyd Howe managed to secure the 65th position from its 94th last year. "The accolade comes out of a direct survey and is voted by the very people who work for us," states Graham Eveleigh, the food development director of Holroyd Howe. "I strongly believe that our attitude in placing huge importance in the training and development of each and every one of our staff has most certainly attributed to our continued success. We're a food and people company so investing in our people and in quality food are never issues we're willing to compromise on. Our focus as a management team is to provide good training and development skills to anyone who works for us.
"The most recent and significant investment we've carried out this year is the training and development that we've initiated – a senior management training system – called the Pathway. We teamed up with a company called Claviga – specialists in hospitality management training – who helped create this bespoke 18-month long course, which is directly available to some of our senior site managers – people who we regard as being the future of Holroyd Howe. This programme was launched in June of this year and due to the success of it, the second wave of training will commence at the start of June 2007. There is no automatic promise of a promotion but the learning and development processes will help both the individual and the company."
Despite winning awards including Caterer of the Year in 2004 and Trainer of the Year in 2005 by Cost Sector magazine, like every other company, Holroyd Howe also faces challenges in attracting people to the industry. Graham adds: "This is why we place so much emphasis in retaining and developing our workforce. Moreover, it's becoming easier to do so through awards like the Sunday Times, as it has created a huge amount of interest from people who have heard about the company and would love to join us – we have an extensive bank of people who we can turn to when we have positions available in the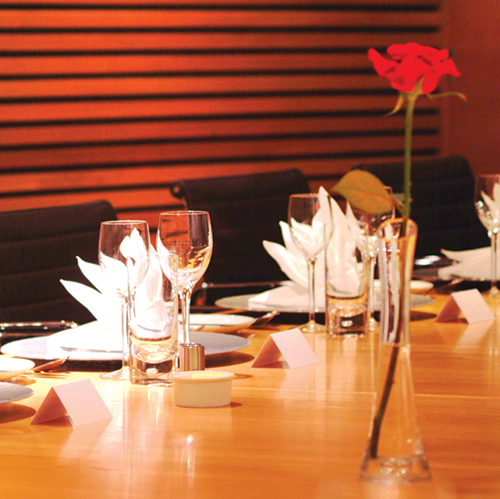 company. We do always prioritise internal promotion but it's good to know that we have a solid base of people who are queuing up to come onboard."
Graham goes on to highlight the company's focus on spreading its wings into more regions: "The current condition of the market is really buoyant and I would say that because of our position in the market, we're seen as really serious contenders in every sector of that market and across the country. We've also been very successful in gaining contracts in the North of England, building up the depth of business on the back of group contracts that we've won in the last couple of years – two key group contracts being NPower and AstraZeneca.
"Those contracts took us to sites right across the country and we decided to further develop our potential in the North. As part of our expansion plan, we're establishing a further framework in the North of England, which will include a regional director. This appointment will have happened by January 2007 and will be fully supported with an office base in Leeds.
"We're also currently working in the private education sector. There has been a lot of interest over the last couple of years about the standard of school catering and the food nutrition approach for children. This is something we've always done but we're much keener now that we can actually visibly demonstrate our ability. By employing a school director for this division, we'll be able to strengthen it over the next three to five years."
Having gained its 110th contract and with the aim to reach 175 sites within the next three years, Graham outlines what differentiates Holroyd Howe from its competitors: "The time and effort placed into our training and development certainly are one of the main factors, but I would have to say that our food plays a great part in positioning us in the marketplace. We've always lived by the philosophy of fresh, simple and authentically prepared food. What is important to us is the end product – that we're able to create satisfied clients and customers with a great food offer on the plate."
Founded in 1997 by career contract caterers, Rick Holroyd and Nick Howe, with some financial aid from its chairman and non-executive director, respectively, Derek Johnson and David Coubrough, Holroyd Howe's main services are aimed at catering for companies within the business and industry markets and independent schools. The two main founders had previously spent about 25 years working for large and medium catering companies and had decided to start their own organisation based on a set of rules that they felt were being neglected.
As a relatively young company, Holroyd Howe has seen a rapid rise from its conception to being one of the key figures in the contract catering industry. Its dedication to bringing high quality food to a number of large clients, coupled with a reliable and well respected level of service makes it set to continue to grow in the future and become a top name in the business.