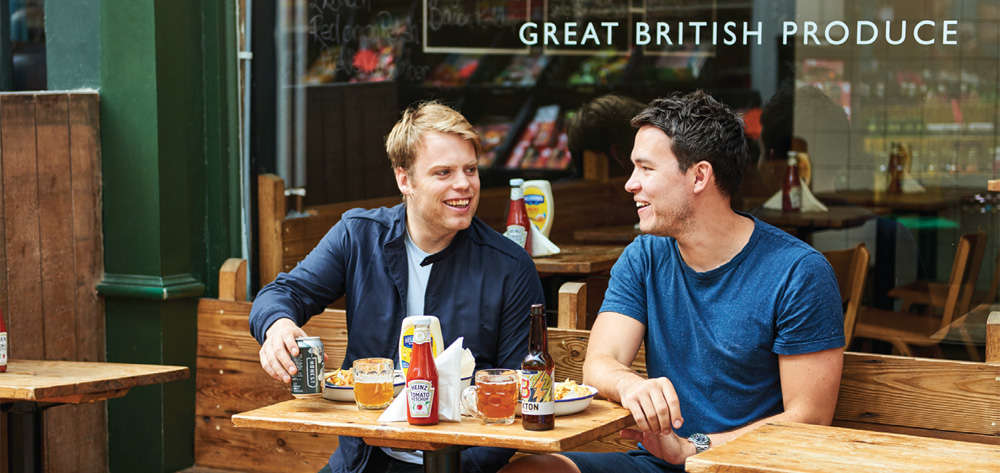 Good, honest food
When Tom Barton and Phil Eeles left university in 2010, their journey together on the path to establishing one of the fastest growing restaurant chains in the UK began with a market and outdoor catering business model. "We began by trading from a marquee which housed a grill and a fryer, cooking burgers at events such as fireworks parties, food festivals and weddings," Tom, Director
and Co-Founder of Honest Burgers, begins.
With a taste for success established thanks to a strong demand for their burgers, Tom and Phil quickly took the decision to open their first restaurant in 2011, in Brixton, the timing of which could not have been better. "Brixton village was emerging as something of a food mecca for London, and the atmosphere down there was electric," Tom explains. "We opened our doors to large queues and amazing reviews from critics, who picked up on the fact that 90 per cent of our menu was, and always has been, made in-house, setting Honest Burgers apart from the competition."
Initially it was the size of its Brixton restaurant that required the company to have its own development and prep kitchen to service its customers, however this 'in-house' approach has gone on to become central to Honest Burgers' business model. "Making our chips in-house remains our biggest commitment, chips aren't a sideshow with us, they're just as important as the burger," Tom continues. "We found that the best way to get what we wanted was just to do it ourselves. There is no smoke and mirrors involved in how we do this, just heavy investment in people and training."
In six short years, the company now finds itself about to open its 24th restaurant in Reading. "We've got sites across London, and one in Cambridge, and its been really interesting to see the changes in the areas we've moved to. Brixton now has about five times as many restaurants as it did five years ago. Our sites vary massively in size, you can actually fit our Brixton restaurant in the toilets of our Bank restaurant!"
Across its locations, the company looks to make its interiors practical, focusing predominantly on its food and service. "We like our customers to know we're focusing on the most important things in our restaurants, the food and the service. The rest has to be clean and functional but it's way down the list behind the food and the service, they're the pillars."
Honest Burgers' food offering has also been designed to offer the same degree of flexibility and quality as the company itself. "Our menu is based around quality ingredients and simple flavour pairings. Its got all the usual suspects on it, plus our special burger which changes every three weeks," Tom adds. "Our special allows us to try out different flavours and also collaborate with some of the UK's best street food traders and other restaurants. We've done some amazing collaborations with people like Mother Flipper and the Ribman, both are at the top of their game."
Tom, Phil and the rest of the Honest Burgers team are always looking to not only improve further still upon its food, but also to increase service standards, establish exciting collaborations and, 23ultimately, open up the business to national expansion. "We have just opened our first branch outside of London, which has gone very well, and we are now looking further afield at some of the UK's other big cities," Tom confirms.
"We love what we do and so far our customers do as well. It's a simple concept that's focused around one of life's great comfort meals. We know a burger and chips is never going to change the world but its something we're very passionate about. With the business growing over the last several years we want to show people that we can continue to grow while serving the same great food. I think the biggest thing is to make sure we never rest on our laurels. People feel so much passion for their favourite burger and we need to make sure we can deliver the kind of quality we've always strived for. You're only as good as your last burger!"