How Allied Potato is reaping the benefits of a global supply chain
Spudtacular growth
Internationally recognized as a leading potato grower, packer, and shipper, the name Allied Potato has become synonymous with superior quality and service. Exporting high quality chipstock, seed and table potatoes has become the company's speciality, with thousands of tons exported every week to destinations in Canada, Mexico, Asia, Southeast Asia, Russia, the Caribbean, Brazil, Central and Northern Africa.
The seed for Allied Potato was planted in 2007 by Jason Davenport. His intention was to establish a successful company that specialized in the export of chipping potatoes from California and Washington. In 2009, the business expanded to include Brian Kirschenmann, a grower and packer from Bakersfield, California. With a similar vision for the future and a strong partnership built on respect and hard work, the business quickly expanded to become a recognized leader in the potato industry.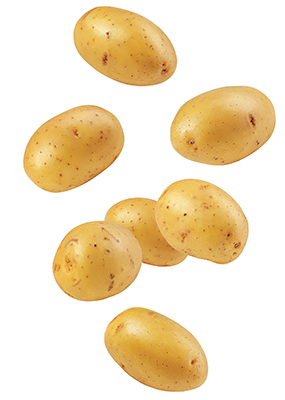 As operations grew, Derek Davenport then joined the team in 2010, and is now a valued partner heading up the farm and packing operation in the heart of Washington's potato growing community. Similar to the California operation, Allied Potato in the Northwest utilizes the latest technology and proprietary processes that ensure the quality, freshness and continuity of supply that customers have come to expect with each shipment. A few years later, in 2016, the company integrated a seed farm in Colorado.
Agile service
As Food Chain discovers, expanding operations to various parts of California, Oregon, Washington, and Colorado has been one of the core ambitions of Allied Potato for many years, and the business is continuing to refine its operations to ensure that quality potatoes are delivered to customers across the globe.
From every owner boasting a family history of five generations of potato growers, to crossing into the millennium with fresh ideas and innovations, Allied Potato has remained true to its commitment to investing in the technology that helps customers achieve long-term stability and growth.
With strategic locations along the west of the US, Allied Potato has developed an innovative system for delivering large volumes of high-quality potatoes in the shortest amount of time. As the only grower of large volume chipping potatoes to offer consistent, reliable year-round supply chain solutions, its customers enjoy greater stability and flexibility for their own projections. Its diligent efforts in establishing warehousing close enough to the ports of Long Beach, California, and Seattle, Washington has enabled it to export Allied potatoes to just about anywhere in the world.
In addition, the company handles its own international logistics to achieve a streamlined service that expedites the process. The modern business environment demands flexibility and the best logistics network available for rapidly evolving and growing markets. Allied Potato takes pride in supplying high quality potatoes, in large volumes, while still maintaining the agility that customers require to meet the changing needs of their businesses.
There are two ways in which the company is guaranteeing the integrity of its supply chain. Firstly, through scheduled coordination. The company has a hand in the quality of every potato, working meticulously to ensure optimal planting conditions, fertility, and disease management, as well as monitoring crop maturity. It implements timely vine kill, and weed out varieties unsuitable for export, targeting accurate soil moisture levels for vine kill and harvest.
Secondly, every country requires different documentation to receive international shipments. Allied Potato ensures that all shipping documents are processed correctly for the timely and efficient release of cargo in the receiving country. Through strategic coordination with USDA inspectors, port authorities, growers and packers, truckers, shipping lines, forwarding agents, customs agents, and customers, the company ensures the proper flow and tracking of all documents to meet the timely delivery and clearance of goods ordered.
Community contribution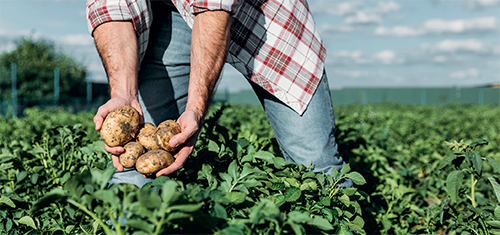 Although growing its international network is a key part of the company's operation, Allied Potato is also passionate about strengthening relations with its people and its community. This is why it devotes time, money, and resources to giving back to its community. The company lends its support to many worthy causes that enrich the lives of children, and help them to thrive.
One such way in which it supports its local communities is through planting gardens. In 2017, Allied Potato Colorado planted its third annual pumpkin patch. It was designed to give children and their families a fun activity, sense of support, and a small appreciation for agriculture. Crops are typically ready in late September, providing the business with an opportunity to give school groups and other organizations a chance to enjoy the patch. After schools and community organizations have picked their free pumpkins, Allied Potato then opens the patch up to the public and invites them to pick a pumpkin, and enjoy some time in the patch with their family and friends.
The reception for this initiative has been encouraging. The company is excited to report that the patch has had visitors from as far away as 100 miles, and, in a single year, it gave away more than 10,000 pumpkins and welcomed approximately 3000 people.
In addition to the pumpkin patch, the company has taken on several other initiatives. For Allied Potato, hard work, and reaping the rewards of a job well done is a core motivation for the business, which is why it also supports an organization that upholds similar values, promotes volunteerism, and is instrumental in molding young men into proud members of its community. As well as helping sponsor Eagle Scout Projects with donations of time, labor, money and other necessary resources, the company enjoys teaching the local boy scouts new skills, such as how to safely use farm equipment like saws, welding equipment and drills, or how to properly tie down equipment for transport. One Eagle project involved planting a garden in an elementary school so students could learn how to successfully grow and cultivate herbs and vegetables, develop an appreciation for plant life, and learn about sustainable gardening.
With a passion for community and a determination to bring its produce to the world, Allied Potato is a name to be trusted. We will be keeping a close eye on the company's developments as it continues to advocate for growth both within the business, and across international borders.
www.alliedpotato.com