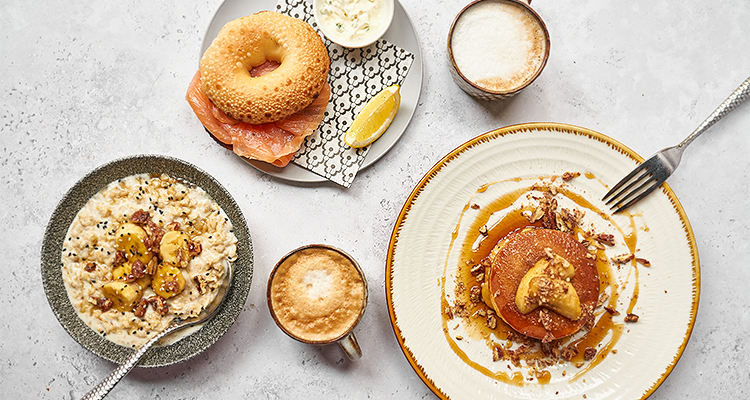 How Busaba is blending Buddhist and spiritual teachings with authentic Thai cuisine
With a focus on spirituality, Busaba offers modern Bangkok eating in the heart of London. As with Thailand's authentic cuisine, its dishes are designed for sharing and based on the Buddhist concepts, gan gin gan yuu and sookjai.
Gan gin gan yuu means 'as you eat, so you are;' it's an axiom of Brillat-Savarin's famous 'you are what you eat' phrase. But gan gin gan yuu goes beyond this, suggesting that an individual also defines oneself by their approach to food. In other words, the choice of ingredients, preparation, and presentation are all indicative of who you are as a person.
Sookjai, on the other hand, is the ethos by which Busaba lives. Based on traditional Buddhist values, the concept stems from avoiding the distractions of everyday chaos. Its literal meaning, 'to enjoy' and 'happy heart,' emphasizes the idea of taking life as it comes and creating your own reality.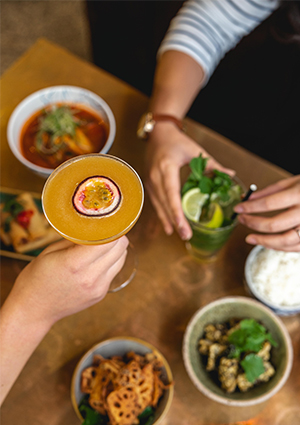 The menu includes a flavorsome selection of freshly prepared salads, Pad Thais, and curries, not forgetting its signature dish, wok-tossed calamari in ginger and green peppercorn sauce. However, with a focus on feeding the soul, body, and mind, a generous portion of its menu is plant based, featuring unique options like asparagus fried rice.
"Here you'll find fresh, authentic flavors with an innovative twist," Busaba's Managing Director, Terry Harrison, opens confidently. "This philosophy inspires everything we do, from the quality of our ingredients and training our chefs to preparing our recipes and the presentation of your dishes when they arrive at the table.
"Buddhist principles are also engrained in our living ethos. If you look around any of our restaurants, you'll spot symbols, rituals, and traditions that reflect our foundations. We have floating candles and incense, for example, and gerbera flowers greet guests in every restaurant, serving as a reminder to live in the present moment and reflecting the Buddhist symbolism of impermanence. In the past, we've even had Buddhist monks conduct blessing ceremonies at new restaurant openings to bring us luck, success, and prosperity.
"We encourage happy, healthy, spiritual, and prosperous living," he states. "We also believe that life's pleasures are best shared, so we encourage a sense of community around the table. We want to bring our guests together, so that they leave us in a better, more positive state of mind, feeling satisfied, rebalance, and recharged."
However, Busaba's path to success has been far from plain sailing. It has been on a tumultuous journey since its foundation, with various investors coming on board at different times to help it reach success. The business began in 1999, when Alan Yau opened a new Thai dining concept, then called Busaba Eathai, on Wardour Street in Soho, London. Alan is perhaps most famous for founding the Wagamama brand, as well as numerous other Chinese and Cantonese inspired eateries like Yauatcha, Duck and Rice, and Hakkasan. Under his leadership, the first Busaba restaurant experienced early success and Alan opened a further two sites in Central London before selling the business in 2008.
Hungry for success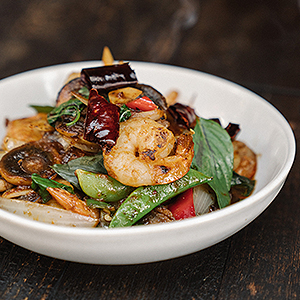 Its new owners, Phoenix Capital Partners, opened six more London sites, and then a partnership with Muzinich in 2016 inspired nationwide expansion. Restaurants were opened in Liverpool, Manchester, and St Albans, with plans to expand further north to Leeds, Reading, and Edinburgh. However, the anticipated expansion did not go to plan, and all restaurants subsequently closed.
On the brink of crisis, Muzinich took a controlling stake in the business at the end of 2017. "That's where I enter the story," Terry informs us. "I had been involved with the casual dining market since 1999 and became self-employed in 2014 to consult across several retail and casual dining customers.
"I was introduced to Muzinich through a former manager and initially started on a six-month contract. Five years later and I'm still here; I think my sense of keeping things simple combined with my ambitious goals, both personally and for the business, appealed to Busaba's overarching goal.
"My role started with unpicking the problems associated with the previous owners' goal to expand further in too little time," he explains. "A couple of years went by and our vision for the future started to become a reality. We reset our focus back to London and upon our 20th anniversary in 2019, we went through a complete rebrand."
Led by London design agency, Paul Belford, the company's new identity reenergized the brand while celebrating its past and reflecting its founding Buddhist philosophy. Its new logo, for instance, represents a flower, alluding to the fact that Busaba can mean 'flower' in Thai, and is made up of heart-shaped flowers to draw upon sookjai teachings.
One year later, in 2020, Muzinich sold its interest to TNUI Capital, its current owners, and the business underwent a Company Voluntary Arrangement (CVA) to ensure its long-term survival. 2020, of course, was characterized by myriad difficulties across the globe, which hit the retail and hospitality industry particularly hard.
"Things started to look promising for the business itself, but the industry then suffered all manner of imaginable trials; from wars and pandemics to worker strikes and astounding price inflation for both food and utilities," Terry recalls. "Following the pandemic, it took time for people to be either allowed or comfortable enough to dine out, let alone for tourism to pick up again.
"We had to reintroduce customers to a typical dining out experience, alongside supply chain and recruitment issues. Those problems have never really gone away, but we've managed to overcome the hurdles, coming out hungrier for success and stronger than ever before."
Customer experience
So, what do the company's operations look like today? Despite multiple periods of struggle throughout its 24-year history, the business is finally coming out on top.
It was one of the first restaurants in the UK to partner with then-emerging takeaway platform, Deliveroo, and its portfolio of London-based restaurants is gradually expanding, the latest of which is located at Lakeside, a shopping center in Essex.
"Our research recognized that Busaba was a positively recognized brand in the Essex area – which always helps," Terry laughs. "We were afforded an excellent opportunity to establish a restaurant at Lakeside, which opened in March 2023. It has a secluded terrace to allow for alfresco dining, and our wonderful team there are experiencing extremely encouraging results so far.
"Our success at Lakeside has definitely seen us gain back confidence in terms of expansion. Without saying too much, we're in the final stages of the legal paperwork for a new site that will open early in 2024. However, we're still taking things slowly, as we've seen how rapid expansion can damage a business model. 'Always walk, never run' is the motto we live by.
"Rather than expansion, we're currently focused on innovation and enhancing the customer experience at our existing locations," Terry explains, as our conversation draws to a close. "In terms of innovation, we see potential to grow by increasing our current menu. First of all, we've introduced a breakfast menu at several of our sites, which includes our twist on a classic English breakfast, Pad Thai omelets, loaded rotis, and pandan pancakes.
"We've also enhanced our coffee and dessert offerings, and we're constantly reviewing and updating our a la carte menu," he details. "We're currently very excitedly planning the launch of our autumn menu later this year, ensuring that our offering incorporates authentic dishes and flavors all year round."
Unique offering
Aside from its menu, Busaba is also enhancing customer experiences through offers and events. It offers a 25 percent discount for healthcare workers, students, and emergency services staff, as well as running a two-for-one cocktails offer every weeknight.
Additionally, with one of its restaurants already established at the O2, it has partnered with the organization to offer a 'climb and dine' experience. Guests take part in Up at The O2, an exhilarating climb over the roof of the world's most popular entertainment venue, before having a two-course meal at Busaba.
"The beauty of our business is that I can sit in our restaurants at any given time and get instant feedback," Terry concludes. "Watching our customers' reactions to our dishes and hearing complimentary comments about our food, locations, and team members is extremely rewarding and gives us a great insight into what our customers are looking for."
With ten restaurants dotted around London, several menu developments on the horizon, and plans in place for further geographic expansion, market conditions are finally stabilizing for Busaba. Its spiritual teachings will continue to guide the business and shape unique dining experiences in its restaurants.