How does a century-old food importer still continue to thrive? Ask Camerican International
The Catz Brothers was a Dutch trading company established in 1916, which specialized in importing spices. When it moved to set up an office in New York, the owners combined the first initial of their last name with their new homeland to create Camerican International. In 1999, the business was acquired by the Gellert Global Group (GGG), a $1.6 billion global sourcing company. Camerican's role within GGG is focused on sourcing frozen and shelf stable fruits, vegetables, seafood and specialty items.
"Today we are stronger than ever," states Josh Gellert, President of Camerican. "In terms of total revenue, 2022 was a record year. We work with over 250 suppliers from over 40 countries, across five continents, and we sell to almost every major retailer, including Aldi, Kroger, Wegman, and Costco. We also supply food service operators including Panera Bread and Sysco Distributors, as well as key manufacturers such as Nestlé and Campbell's Soup. These huge companies all entrust Camerican's global sourcing expertise to reliably deliver food safe, quality products."
Business scale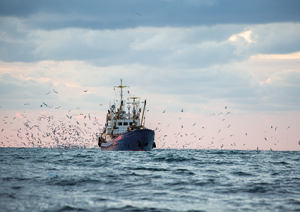 Josh joined the company in 2009. Besides growing up in the food import business, he has a background in investment banking, management consulting and brand management. He left brand management at Nestlé to join Camerican after meeting then-President Larry Abramson. They immediately clicked and Larry adopted the role of Josh's mentor for almost ten years, until Larry stepped back into an advisory role four years ago. In that time, Camerican's sales grew from $140 million to over $650 million today.
"A key factor that has facilitated this kind of growth, has been the change in the mindsets of our customers," Josh continues. "Over the last 15 years, the market's interest has shifted to focus more on reliability, quality, and food safety. This plays to Camerican's strengths. In addition, to partnering with the top suppliers from around the world, Camerican employs a team of 20 food safety professionals across the US, Thailand and China who provide crucial added value to the organization.
"The scale of our business is a real benefit for our customer base. GGG imports 20,000 to 25,000 containers every year, helping us to secure the best prices on logistics. Our scale also helps us make sure we procure the best quality products at the best prices from our suppliers. Lastly, our size also helps us manage the working capital demands of the import business. Once we have paid a supplier, their products can take up to two months to get to the US via ocean freight. After this, we may hold the product in inventory for an additional three months before it's delivered to customers who can take another 30 days to process payments. It requires a lot of capital, but this is something, with our scale, we are comfortable with."
In utilizing the balance sheet at its disposal, Camerican not only facilitates its own growth through acquisitions, but also aids the development of its suppliers with investments and working capital advances. Whether it's required for raw materials, new equipment and technologies or other general support, Camerican will strategically leverage its own finances to ensure its supply partners are capable of providing the highest quality products.
Sustainable agriculture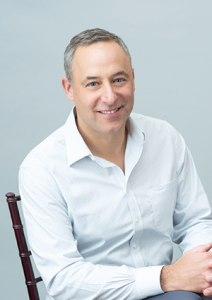 "In 2016, we acquired a frozen fruit sourcing company called KHI," Josh explains. "We had traditionally been really strong in the frozen vegetables market and constantly had customers asking if we could offer frozen fruit, to complement our product range. We saw a great synergy potential between KHI and Camerican and a very similar culture. KHI had reached a point where it needed more infrastructure to scale up and agreed to partner with us. Similarly, and more recently, we acquired a business called RR Foods, based in Montreal, Canada. RR Foods focuses on frozen vegetables and value-added items, allowing us to add more depth to our supply and customer base while allowing RR Foods to take advantage of Camerican and GGG's scale.
"Every month, at GGG, we have companies approaching us asking if we would like to acquire them. Ninety five percent of these just aren't the right fit and, of the five percent that we investigate further, we acquire only one percent. We need to see alignments between our cultures and mindset, and of course it needs to make sense strategically. We are always on the lookout to add to our team but it needs to be the right fit."
Camerican also takes its green initiatives very seriously, as Josh details: "We have fitted our offices and warehouses in New Jersey with solar panels, but a larger part of our sustainability focus sits with our suppliers. For some time now, we have been specifically partnering with producers at the forefront of the most sustainable agricultural techniques available. Regenerative agriculture and organic produce are both really important to our clientele, but beyond farming, its also about how raw materials are processed and how items are packaged and frozen. There's a perpetual cycle in which our most environmentally friendly suppliers attract the most clients, which in turn brings them more capital to invest in even better practices.
"Despite our continued success," Josh concludes, "I'm hoping for a calmer and more boring 2023! We have an amazing team at Camerican; however, the last two years have taken their toll on the team given all the supply chain challenges. I am incredibly proud of how resilient our team has proved to be, and it would be nice to focus our team's efforts on growing our business in a calmer market. When I think about five years from now, I am hoping we can continue to build our business together with our supplier and customer partners expanding into new categories and new emerging markets, while still maintaining the same high level of service and expertise that our partners have come to expect from Camerican."