How Mikel Coffee Company is delivering authentic Greek delights while catering to market demands
Imagine sitting on a beach on a warm, sunny day, with the sights and smells of authentic Greek culture and cuisine passing you by while you sip a cold, frothy coffee.
With an aim to transport you to such a place with just a sip of coffee, Mikel Coffee Company (Mikel) was founded in Larissa, Greece in 2008. Regardless of geographic location, Mikel provides a homely atmosphere in which guests can enjoy a wide array of beverages that embrace Greek traditions and flavors.
"Our vision has always been to craft a haven of indulgence, where people can relish the delights of high-quality coffee while engaging in conversation and exchanging ideas," begins Stelios Papakostas, Chief Marketing Officer at Mikel. "From our very first day in business, we strived to create a space that exudes beauty, warmth, and comfort, inviting guests to savor every moment they spend with us."
Dubbed the 'Mikel phenomenon,' the company experienced almost instant success, with sites springing up in quick succession. "We're incredibly proud of the immediate acceptance and support from the public," Stelios reflects. "We quickly expanded across Greece and Cyprus, and by 2010, we'd already established 30 stores.
"We quickly gained a strong reputation for our 100 percent Arabica blend coffee, with each and every cup providing a symphony of flavors and an experience to cherish. In 2010, we were introduced to a manufacturing plant and took a significant step to add our very own line of customized products to the menu."
Attention to detail
By 2014, Mikel had reached the milestone of 100 stores, and its signature coffee blend had become synonymous with the flavors of Greece. The chain later embarked on an exciting journey of expansion, taking the brand's unique experience to the UK, Australia, and US.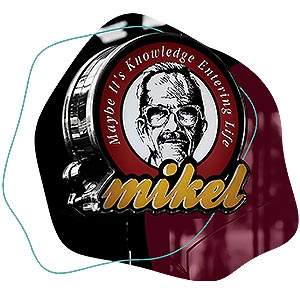 Today, Mikel has developed a strong network of over 350 stores, which span 18 countries across five continents. "Our stores have been designed with utmost attention to detail, with a vision to combine contemporary aesthetics with homely comforts to create an ideal environment for an authentic coffee-drinking experience," Stelios explains.
"We want our guests to feel like guests, rather than customers," Stelios proposes. "Whether people visit us to enjoy a break, drop in for a 'to go' order, or to embrace our warm, familiar setting with friends and family, we want them to feel welcome and at ease.
"We create a comfortable environment in our stores, reinforced by friendly staff and fast service. Driven by effective management and consistently high quality, we strive to establish a culture that encourages enjoyment of coffee, snacks, and social interaction.
"We work diligently with all our stores, ensuring our designs and flavors are the same in every corner of the world to secure a sense of familiarity for our guests," he adds. "The idea is that a customer's favorite milkshake or hot chocolate will taste the same regardless of where they visit us, whether in their hometown or travelling abroad."
The menu includes a range of hot and cold cappuccinos, mochas, and flat whites, most of which can be made vegan with soy, almond, or coconut milk, as well as frappes, milkshakes, and smoothies. Its 'cappuccino Mikelo cold,' a creamy, cold cappuccino, is one of its signature offerings, as is the 'Mikeloccino,' which Stelios describes as "a coffee drink with its own character, made by combining espresso with authentic vanilla ice cream and whipped cream.
"From espresso and filter coffee to cappuccinos and various signature beverages, all our coffees are prepared with care and expertise," he continues. "While our coffee range remains the protagonist, we have extended our food offering with both sweet and savory products. The menu now offers a variety of options to satisfy all tastes and dietary preferences so that everyone can enjoy the Mikel experience."
A warm welcome
To accompany your chosen beverage, Mikel's bakery treats include muffins, cake slices, and croissants. In fact, the company is well known for its 'croissant Mikel,' a filled pastry available in three delightful flavors: chocolate, banana and chocolate, or blueberry and pomegranate.
In terms of savory options, its Greek-inspired dishes include a 'Thessaloniki stuffed pretzel,' feta cheese pies, filled ciabattas, and sorrentina, crispy pizza dough filled with fresh tomatoes and mozzarella.
Alongside takeaway treats, many of the company's locations also sell its home barista range to enable customers to recreate the Mikel experience at home. From coffee beans and capsules to premium tea bags and branded coffee-making equipment, the line caters to the demands of modern consumers.
"Although it depends on the time of day, and of course, a customer's taste preferences, my suggestion would be to try a cold cappuccino or a Mikeloccino, paired with a fluffy croissant," Stelios recommends. "But no matter the time of day or a guest's preferences, one thing is guaranteed: all our orders come with a welcoming smile and a willingness to cater to the most demanding coffee enthusiasts."
Authentically Greek
However, Mikel's strong reputation for its coffee is not only the result of the beverage itself, but also the set of procedures and high standards followed by its employees. To ensure accurate training, the company created the Mikel Academy. From the origin of coffee beans and the processes of production, cultivation, and harvesting to creating the final product, the academy teaches baristas on both a practical and theoretical level.
"It has always been part of our philosophy to uphold the authenticity and tradition of Greek cuisine," Stelios explains. "It can often be difficult to maintain authenticity while catering to modern consumers, but we consistently achieve the appropriate balance by building and maintaining positive relationships with suppliers who share our culture and values.
"Similarly, ensuring fair practices is an ongoing challenge for many businesses. It requires continuous effort and collaboration between all parties, on top of our fundamental practices: compliance with standards and certifications, regular inspection and monitoring, social sensitivity strategies, training provision, and a culture of transparency."
Consumer staple
Occupying a career in marketing, Stelios is inevitably passionate about the industry's ever-changing trends and how the company can subsequently adapt to that landscape. "Our experience and expertise in making quality coffee equips us with innovative powers," he states with confidence. "We constantly monitor trends and try to stay up to date with our products. We want to be a staple in the consumer's day-to-day life, offering tasty snacks and beverages to suit all hours of the day.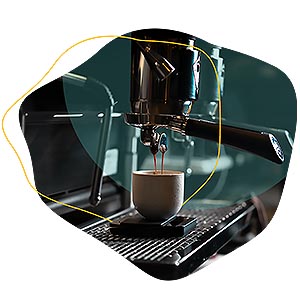 "We're capable of adapting to ever-changing customer preferences and quickly responding to market trends, while remaining true to our values and philosophy. However, although we've adapted our menu according to demographic preferences, the core flavors Mikel has become known for remain consistent."
Strategic partnerships
As our conversation heads towards the future, Stelios reflects: "We're still a small company, but we're continuously investing in our infrastructure to build our portfolio of stores, particularly in Europe and the US.
"We've also experienced early success in Middle Eastern countries, and having recently opened stores in Doha, Qatar, and Mecca, Saudi Arabia, there's potential for further economic growth. Similarly, we've experienced unprecedented success in Turkey, where 20 stores have opened in just two years, and our successful debut in Germany promises further developments across Europe.
"Investing in strategic partnerships is a cornerstone of success in any company," Stelios concludes. "At Mikel, we firmly believe that forging strong alliances and nurturing relationships is a key advantage that propels us towards long-term success. While the future will see us focus on geographic expansion, our operation will remain characterized by people, relationships, and of course, quality."