How Nardelli's 100 years of history has helped create a family franchise of food heaven
Bread of life
Founded in 1914 by Joseph, Anthony and Fred, today, the third generation of the Nardelli family continues to oversee many of the business' locations, and is still heavily involved in bringing the brand into the franchise arena. Rich in Italian heritage and old-world family recipes, Nardelli's Grinder Shoppe (Nardelli's) boasts regional brand recognition, thanks to its proprietary recipes, and superior customer satisfaction.
"Nardelli's customers range from those popping out for a quick, wholesome lunch to families heading out to share sandwiches at dinnertime and enjoy the unique Italian deli experience we offer," explains Marco Nardelli, CEO. "Half of our customers choose from our cold offering. We have some great imported meats, the type of traditional deli products on which the Italian grinder is based. We also have some terrific chicken and meatball products that form the basis of our hot offering. So, whether it's a chicken or meatball parmesan, or a grilled chicken breast, these are the types of sandwiches that have made us famous, and are why people return time and time again. A Nardelli's Italian grinder provides a unique flavor experience. So much so, we have been rated number one in the State of Connecticut, are recognized nationally, and are repeatedly named one of the 'Best Sandwich Shops in the Nation' by the Travel Channel."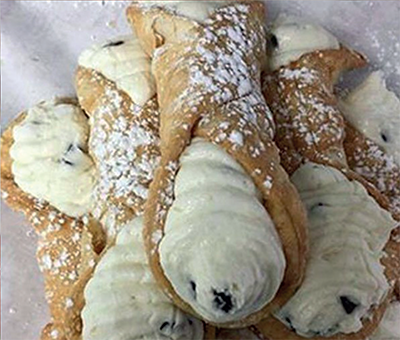 As Anthony Nardelli, President, enthuses: "We have a signature marinade of vegetables with our proprietary, red-hot dressing. The unique flavor, fresh ingredients and daily-baked bread combine to create a delicious taste sensation that is hugely popular. Not only that, it takes two hands to handle one of our sandwiches. The grinder is stuffed with terrific ingredients, and really does require a big bite. At ten inches long and four or so inches wide, it almost looks like a football! Of course, whatever goes between the bread is of superior quality too."
Popular trends
From the Italian-American slang for dockworker to the chewiness of the sandwich itself, while the origin of the term 'grinder' might be in question, there is no disputing its adaptability and perennial popularity. The traditional fillings remain firm favorites, but the brand is keen to evolve and develop in line with its customers' tastes. As Diana Nardelli-Troiano, third sibling and COO, explains: "We recognize that part of the population may be vegetarian or looking for non-meat options. As such, our menu caters to that, and even includes some plant-based meat substitutes, imported from Italy. We've incorporated these products into a sandwich that tastes like a traditional grinder to provide an authentic experience, but without the meat. We also offer gluten-free and vegan sandwiches, and this sector of our product offering has actually increased from three to five percent."
Alongside the grinder, the Nardelli's menu also includes a large range of hot and cold side dishes as well as the typical side complements to a grinder, of coleslaw, potato and macaroni salads. All are crafted to an in-house recipe and can accompany delicious, freshly-made tuna fish or chicken salads. Additionally, customers can request add-ons. If their choice of grinder isn't already hot or loaded enough, an assistant will always be happy to heap on fresh mozzarella, extra bacon bites or hot peppers to ensure a customized taste sensation. To top it off, customers can choose from a line of tasty sweet treats too.
Flexible approach
From daily and monthly specials to limited time offers, such as the St Patrick's Day, corned-beef grinder and the Thanksgiving Gobbler, Nardelli's likes to keep its customers informed. Social media, and notifications via the app, help to drive the message, and keep customers informed when the craving hits. The business has a loyal following and a large database of over 25,000 customers who react well and respond to product pushes.
Looking back over the past couple of years, Anthony, Diana and Marco concur that it is crucial to be flexible and to pivot in line with the changing retail landscape. Anthony explains: "While one challenge has been staffing issues, which was industry-wide, another has been the way we do business. In the face of the pandemic, we had to pivot to suit customer requirements, and online ordering became an integral part of our product offering. What once accounted for around four percent of our business, is now upwards of 20 percent. Ease of delivery is the new norm. Of course, while we're able to return to business as usual, we've found that a certain segment of our customer base still prefers home delivery."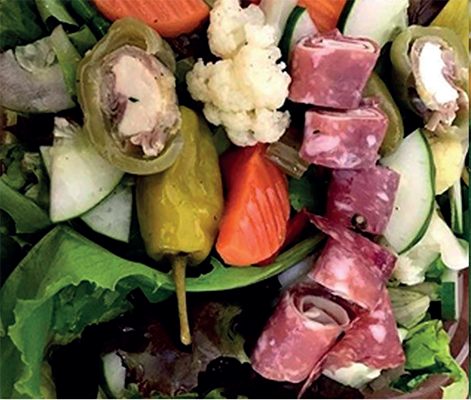 As Lowell Farkas, Chief Business In-House Consultant, adds: "We have had to adjust to ensure we handle this new way of working efficiently, and especially so at lunchtimes, as there is a relatively brief window. We need to be able to manage the throughput quickly to meet demand."
Growing footprint
With 15 locations currently, and at least three more opening in 2023, Nardelli's does not show signs of slowing down any time soon. As Marco expounds: "Over the next three-to-five years, we hope to have 50 locations. Our goal is to launch an increasing number, year-on-year. We constantly try to improve our menu in line with customer feedback and demand. We listen to our customers, as is evident in our vegan and plant-based offering. This introduction to our product line was as a direct result of customer feedback. We've risen to demand, and it has become very successful. We keep a close eye on the data and respond accordingly. We also strive to be more tech savvy, both in our operations and with our customers. The world is better connected, and we need to keep up. We are currently revamping our app to incorporate easier ordering, and a robust loyalty program. We want to make sure it is as user-friendly as possible. Our loyalty program will launch in the first quarter of 2023 with the aim of gaining a greater customer base."
Currently Connecticut-centric, 2023 will witness Nardelli's branching out further afield to grow its footprint. As Anthony concludes: "We are going out of state next year to Massachusetts. We are also going into Westchester County in New York. A franchisee recently signed a development agreement, and will be opening another four locations in the next five years."
From an award-winning grinder sandwich to a business model, honed to perfection over generations, the Nardelli's proven concept boasts all the ingredients needed for success.
"If not for the great efforts of our family of franchisees, we wouldn't have the opportunity to be featured in this magazine."
www.nardellis.com