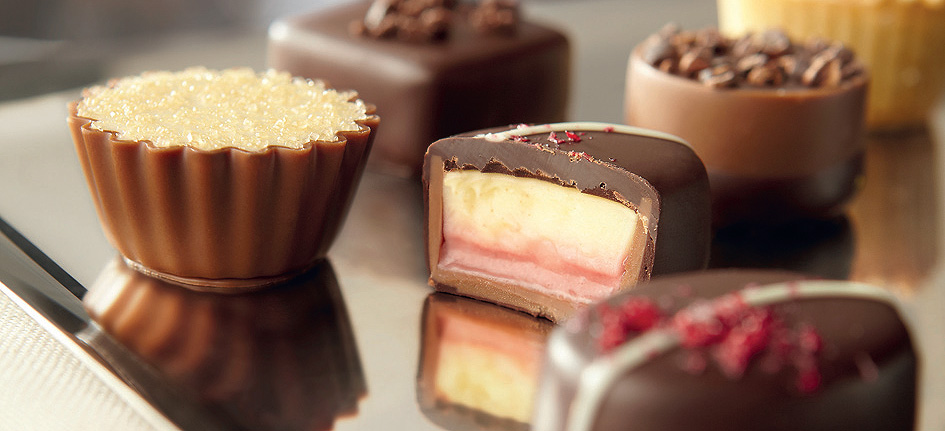 Delight for all seasons
Belgian chocolatier Ickx has built its reputation on quality products for all occasions
Based in Belgium, Chocolaterie Ickx was first formed in the 1970s when it started making its first exclusive hand-made pralines alongside other chocolate products. Success within the market for the company quickly followed, so much so that in 1982 it opened up a small studio in Kapellen, employing traditional chocolate making methods to create the high quality, premium range of chocolate confectionery it has become well known for today. Growth continued at such a rate that Ickx was eventually able to build a completely new chocolate factory in Essen, marking the firm out as an innovative and thoroughly modern company.
Attention to quality
In 1993, Ickx's sister company Dragee, which began as a wholesaler of chocolate dragées and a small selection of other chocolate products in Roosendaal, Holland, moved a large proportion of its business to the Essen site. The move brought with it a dedicated sales team for the Dutch market continuing to operate from Roosendaal and in 2008, the Dutch importer/exporter, Rosenberg, was acquired to further enhance the brands' presence in the region alongside its range of exclusive and high quality products destined for Dutch multiples. In addition to a core market in Belgium and Holland, Ickx has also established itself a market across the globe including in the UK, Germany, Japan, Australia and the USA.
When it comes to its products, quality is unquestionably at the top of Ickx's list of priorities. Through a refined mix of various modern techniques and traditional hand-crafting, the company works in strict accordance with a quality assurance system based on the principles of Hazard Analysis Critical Control Points (HACCP). As a result anyone who indulges in the firm's luxurious chocolates can rest assured that it is of consistently high quality and satisfies all HACCP guidelines, its own internal specific requirements and any appropriate legislation concerning foodstuffs. The business also has BRC Higher Level certification.
However, attention to quality at Ickx goes beyond a mere adherence to regulated guidelines and legislature, and to the care and passion that goes into making exquisite chocolates. All ingredients
are carefully selected for the highest quality and the company follows its own objective to constantly develop new ideas continually surprising the customer with unique and exclusive pralines. As such, every year, adjustments and extensive investments are made to keep it ahead of the competition with a unique selection of chocolates.
Themed products
All of this is thanks to a team of highly motivated specialists who are responsible for the continual updating of a wide selection of hand-made pralines and other chocolate assortments. The studio is underlined by quality, creativity and innovation as core values for the business' success and the ongoing development of expert recipes. A keen streak of traditional chocolate making mingles seamlessly with cutting-edge and state-of-the-art production techniques to produce Ickx's unique signature of flavours before each chocolate is individually hand-finished with extreme care.
With new products added to its range every year, Ickx not only provides an extensive variety of specially made seasonal and occasioned products. Its Autumn range of chocolates, for example, reflects the season's warm colours and natural themes with a large selection of luxurious chocolates, varying from pine-cones to walnuts and tree trunks to pumpkins, all in typically autumnal hues. As autumn turns to winter, the brands are similarly quick to capture the atmosphere with a special range of Sinterklaas chocolates marking the Dutch celebration of the Feast of St. Nicholas. A range of hollow, solid and lolli-popped St. Nicholas and his 'merry Zwarte Pietje' helper become a firm favourite of the company's customers alongside exclusive marzipan products.
Christmas swiftly follows Sinterklaas and Ickx and Dragee never fail to get stuck in with a wide range of fine, high-quality chocolates consisting both traditional and modern festive themes. Holly leaves, wreaths, baubles, stars and Santas all feature in a range of products that gets refreshed and updated every December.
Creative chocolates
As with Christmas, Easter marks a particularly busy time for the company as modern-takes on the tradition revere chocolate more and more as each year passes. Yet again, Ickx is a step ahead with a wide range of Easter figures for its customers, including solid chocolate ducks and bunnies. More traditional eggs come in all sizes, wrapped or coated in weights of 5.5 grams to 13 grams, ranging from solid chocolate to deliciously filled assortments. Other products include decorated chocolate drops and figures covered in hundred and thousands, plus a selection of tasty filled products such as sugared ducks, filled nests, half-decorated eggs, pralines and countless other mouth-watering products.
Throughout the year numerous events like Valentine's day, the Queen's birthday and major sporting events all follow suit with varieties of chocolate selections that both mirror the occasions' unique celebrations and maintain Ickx's long-standing commitment to quality and innovation. Beyond this chocolates to mark a host of other occasions, such as births and marriages, are also available throughout the year with like-wise assortments of luxury products.
The rich and smooth taste of chocolate is as timeless as it has ever been and the market for premium products that appeal to young and old is one that looks steadfast in its market position. The careful attention paid by Ickx and its sister brand Dragee to quality, innovative and creative chocolates and pralines is exemplary and will surely play a significant role in the business' growth and success around the world for years to come.