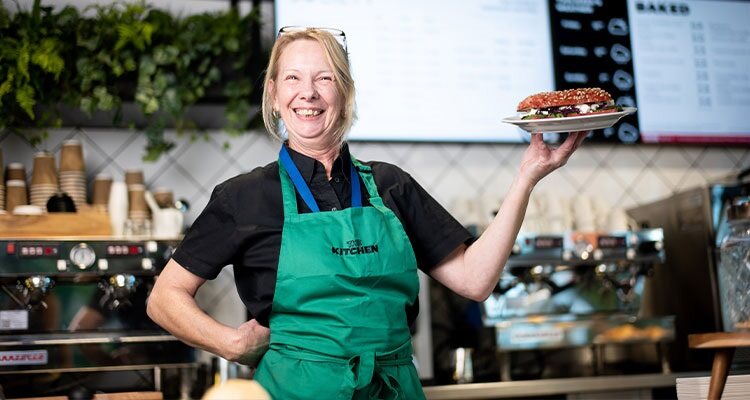 Indulge in a culinary journey that transcends expectations with BaxterStorey's visionary approach 
Through innovative menus that nourish both body and spirit, BaxterStorey Ltd (BaxterStorey) has raised the bar for workplace catering and hospitality. As an independent hospitality food service provider, the company operates in the UK, Ireland, and Europe, offering exceptional dining experiences in restaurants, cafes, deli bars, and executive dining rooms across a network of 1000 locations.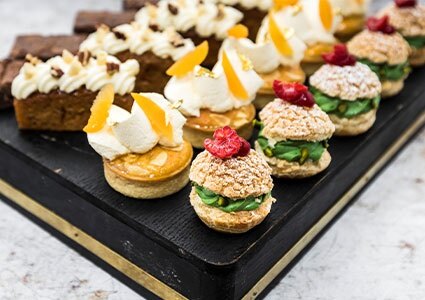 Embracing a philosophy rooted in innovation and nurturing relationships, BaxterStorey has established itself as a trusted partner to organizations across various sectors such as higher education, retail, manufacturing and distribution, and enterprise. The company works closely with its clients to craft menus and dining experiences that meet their unique needs and preferences, whether it's fine dining experiences, street food pop-ups, bespoke events celebrating local causes, or workshops focused on food nutrition and wellbeing. By seamlessly blending creativity, craftsmanship, exceptional service, and fresh produce, BaxterStorey has redefined how organizations approach food services. Greg Bramwell, Director of Food, details the company's developments since 2022.
"The past 18 months have been nothing short of revolutionary, and we show no signs of slowing down. There has been a surge of energy and a newfound lease of life within our business. Ronan, our CEO, has been instrumental in shaping our direction and preparing us for the future, giving us the green light to reimagine how we operate. Under his leadership, we have been focusing on rejuvenating the hospitality industry, moving away from mere survival and back into a service-oriented mindset. So, in the past year, we've embarked on a movement called 'Obsessed' within our business; it's led by the Obsessed squad, which I head up.
"My role is to ensure that we break free from monotony and become obsessed with prioritizing fun and creativity in everything we do. Our primary goal is to delight our customers by keeping things simple and uncomplicated. To achieve this, we help hospitality professionals – those who are truly passionate and obsessed with their craft – to deliver memorable hospitality experiences. The pandemic has stifled creativity for many, but we're changing that. We're giving freedom back to our chefs and allowing them to lead and showcase their expertise. Baristas, too, are empowered to be equally passionate and attentive to their products. This movement revolves around placing chefs and baristas at the forefront, enabling them to drive our business with their voices," he begins.
Inclusion, diversity and authenticity
As BaxterStorey has dedicated itself to enhancing its services and culture over the past year, Greg reflects on his personal highlights from this transformative period. "The relaunch of our business from a brand perspective was a significant milestone. We created a set of values that centers around empowering teams to fuel their individuality, giving them a seat at the table to bring their expertise and innovative ideas. Inclusion, diversity, and authenticity are now at the forefront, particularly in our food and service culture which is all about uniqueness. As the Director of Food, the opening of our Obsessed labs holds great significance for me. Located in six UK locations including the Woodspeen Cookery School, this creative space serves as our food headquarters where chefs and baristas can gather, get creative, and develop unique menus and food campaigns. We launched 'Taste of Obsessed' days to reconnect everyone to the floor, including operators and senior leaders. Over 600 colleagues have been to our labs and got their hands in the flour."
Unique culture
Another achievement is the substantial growth of our Chef's Academy, with 66 graduates this year and an expected intake of around 150 graduates next year, despite recruitment challenges. "Lastly, I am particularly proud of us for achieving world-class status in Hospitality Assured. The fact that our behind-the-scenes excellence was validated by a panel of hospitality professionals gives us great confidence. Those professionals interviewed everyone within the business, including our location teams across 16-to-20 locations. So, that was a truly wonderful accomplishment for us and a cause that deeply resonated with our team.
"I firmly believe that our people have played a pivotal role in driving positive transformations within our business. Over my 17-year tenure, I have witnessed a shift in our approach. The location teams have taken the lead, guided by Ronan, in creating a culture where their voices are valued, they are encouraged and motivated. One notable example of that shift is the recent launch of our new benefits package, which I believe is truly game-changing. Including 24 weeks paid maternity leave, surrogacy and adoption leave and volunteering days, our ambition is to set the standard to have the most inclusive culture in our industry. What's striking about this journey is the collaborative approach, with our People Director Arran involving our women in hospitality network RISE throughout the process. These changes are designed to support team members throughout their career prioritizing their health and wellbeing, making us a business that people are excited to come and work for. This is how we keep building our Obsessed culture, one that positions BaxterStorey as a leading-edge player as we approach 2024," he informs.
Community connection

Greg proceeds to delve into BaxterStorey's engagement in various facets of environmental, social and governance (ESG) practices. "Community and kindness have become the new form of currency for us. Since the onset of Covid-19, businesses have had to introspect and ensure authenticity in their operations. It's not enough to simply support initiatives and commit to any pledge that ticks the sustainability box, that kind of approach appears shallow. Instead, we believe in sustained efforts through maintained relationships and always going the extra mile.
"Our focus is on genuine engagement with the community, rather than just running campaigns or creating eye-catching food that gives the illusion of contribution. Under our Obsessed initiative, we have established the five Cs, which are Craft, Creativity, Community, Carbon, and Cheer. These five pillars guide everything we do, ensuring that our efforts align with these values.
The five Cs work together well in relation to community. For instance, I strongly believe in the importance of upskilling, and promoting the culinary and barista professions within the hospitality industry," Greg shares.
Often, people perceive hospitality as a temporary gig, overlooking the valuable skills and expertise it requires. However, the impression formed during that first touchpoint with hospitality stays with individuals, regardless of their academic or career paths. "I am currently working on upskilling our workforce. We have transitioned from concept menus to food campaigns that serve as platforms for training and development. One such campaign is Project Knead, which aims to celebrate the art of bread baking. After the pandemic, many people developed a newfound love for baking bread and connecting with local bakeries. Bread became a symbol of comfort and community. Subsequently, our goal with Project Knead was to have 223 champion bakers in our company by the end of 2023. We are on track to smash this target with over 400 trained across the UK to date.
"It was essential for us to incorporate the community aspect into this campaign. Recognizing our position as a large company, we understand the significance of celebrating regional food heroes, such as Wildfarmed, based in London, Marriages in Essex, and Mungoswells in Edinburgh. By celebrating these smaller organizations, we can actively support and collaborate with them, demonstrating our ability to be flexible and agile in fostering partnerships," he concludes.
Driven by an unwavering commitment to innovation, creativity, and prioritizing its people and clients, BaxterStorey is poised for ongoing transformative advancements within the hospitality industry.