Daring Dairy
Having successfully worked with some of the biggest names in food service and distribution for over 21 years, leading cheese producer, Ingredient Solutions, reaches new heights with increased international partnerships and an extended vegan range
In 2000, having worked in the UK cheese and dairy manufacturing industry for 15 years, Ian Galletly moved to Ireland, and, hoping to make a space for himself, established Ingredient Solutions. From these beginnings, Ian and his five original employees built the company into a £45 million operation, spanning across four continents. Now a team of 75, with a substantial customer base in some 20 countries, Ingredient Solutions continues expanding into new territories across the globe.
"The company was set up to produce cheese ingredients for ready meal manufacturers, snack food manufacturers, fast food restaurants and food distributors," says Ian Galletly, Co-Founder and Managing Director of Ingredient Solutions. "We basically cover the entire industry as far as prepared foods are concerned," he adds.
Exclusively manufacturing cheese products, Ingredient Solutions is a business to business model that works for customers and their Product Development departments to source and manufacture the ideal cheeses for a vast range of ready-made meals, from frozen pizzas to meal-deal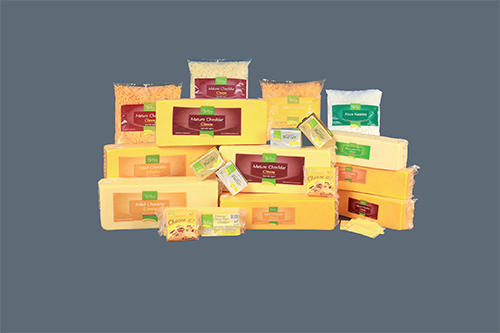 sandwiches. "Our cheese is basically in every supermarket in the UK, but it will only ever be in a finished product, so you won't see the Ingredient Solutions name anywhere in store," Ian clarifies.
As cheese specialists, the people behind Ingredient Solutions work closely with customers to make sure their recipes are completed to perfection. "It's all about the cheese," asserts Ian. "We work together to decide what the customer needs, and the products are made to order, so we don't dictate exactly what we are producing at any given time.
"Our customers' Product Development department's will have to devise new meals, or new versions of the same meals, every quarter, for their retail customers. We work with those developers to provide any cheese product needed for the new ready meals; they can make requests on taste, presentation, flavor and price.
"The demands of the customer will change over time; so, for example, during a recession the price of a meal has to come down, so they want to re-engineer the product. We work with them to make that happen. It's these kinds of connections with suppliers that allow us to continue to ensure that our customers can be innovative with their ready meals.
"With our help, our customer can present full, nutritionally balanced meals, at the target price point. This will then be put forward to their tasting panel and, if passed, it will then be give a trial run on the shelf of our customer's current retailer. There is critical mass that the product has to move during the trial period to achieve a full product launch. If this is achieved, then the new meal gets the shelf space replacing a less successful ready meal at that time."
Ingredient Solutions is able to provide the best customer service thanks to its expansive industry knowledge and wide ranging connections. "We look at various different suppliers, and evaluate which one best suits the brief. Then we look at processing the cheese so it is ready to use in the ready meals; for example, we produce a lot of shredded cheese," elaborates Ian.
At its core, Ingredient Solutions' success comes from the ability to consistently meet the needs of its customers through clear, informed communication, and overall high-quality outcomes. As Ian highlights, the company has numerous long-standing industry connections: "Some of our customers have been with the company since it began. We have a full range of blue-chip manufacturers with which we have strong working relationships."
In order to meet the specific needs of restaurants and supermarkets all around the world, Ingredient Solutions has developed a new vegan range. "We are just about to launch a vegan-style mozzarella, which is a new product being added to our Vegan's Choice range. It's for the food service industry and fast food distributors," reveals Ian.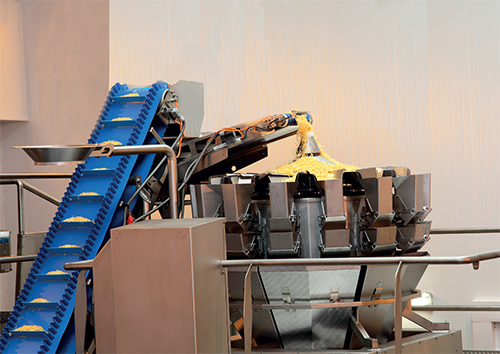 Ingredient Solution's Vegan's Choice range responds to a fast-growing global food trend, which demands more plant-based alternatives to animal products. Tapping into this new market, Ingredient Solutions consolidates its relationships with a number of international retailers. Having begun operations in the UK and Ireland, the company moved into Europe and beyond about five years ago.
"Right now we are actually working with customers outside of Europe; we have customers in the Middle East, the Bahamas, Hong Kong, and South America. We are fully global now, and virtually all of our international customers come through our website, so that's a huge asset," summarizes Ian.
Going global has seen Ingredient Solutions grow exponentially, and put it on a trajectory toward even further successes. Ian discusses what motivated the company to diversify in the first place: "A fair slice of our business was based in the UK, hardly surprising as it is one of the leading 'food on the go' operators in the world, second only to America. Most people in the UK aged 18-to-30 hardly ever cook at home, and there is a big culture of eating out regularly, on average about two or three times a week. There is always a danger in being over exposed to a market or a narrow customer base so we needed a strategy that would help us stretch out into Europe, and anywhere else that we could find business. It was a big motivator for us, we got opportunities, and we became more focused. Following that trajectory of diversification away from the UK has been hugely successful for us."
Now celebrating 21 years of success, Ian and his team stand strong with numerous blue-chip clients."There have been plenty of milestones in the last 21 years," says Ian. "We have certainly done more than OK."
In order to grow the Ingredient Solutions network, Ian and his team are now looking to build a brand new factory within the next three years, and increase turnover to £100 million over the next five years. As Ian concludes: "We are doing something right, and in that respect the whole experience has been unbelievable; we want to continue reaching those milestones, and in five years' time I would like the company to be double the size it is today."
www.ingredientsolutionsltd.com