Ingredients for label-conscious consumers By Alessio Tagliaferri
Botanical fanatical
Interest in botanicals is growing, for both their intriguing flavor profiles and consumer-associated functional attributes. In fact, 71 percent of consumers state that they are aware of at least one botanical, and the global market for plant extracts is anticipated to grow with a CAGR of six percent between 2021-2026. Botanicals with the most recognition include green tea, aloe vera, lavender, ginger, peppermint and cinnamon.
Additionally, consumers are taking a more proactive approach to their well-being, with many seeking out foods and beverages that contain ingredients with multi-faceted attributes to meet their individual health and wellness goals. Beyond their associated health halos, botanicals are in demand as a source of exciting taste experiences with added appeal as 'kitchen level' ingredients derived from natural sources. Whether in dietary supplements or functional foods and beverages, botanical ingredients have great potential to attract and hold consumer attention.
Holistic health and wellness
Foods and beverages with certain botanical ingredients may have consumer associations with better-for-you characteristics, such as immune function, sleep, digestive health, stress relief and emotional well-being. These are important areas for many consumers, especially as people associate food choices with their physical and emotional well-being. In addition to the more familiar herbs and spices, several botanicals are emerging as champions for holistic well-being.
For instance, guarana, green coffee and yerba mate all contain caffeine and are linked by consumers to reduced fatigue and improved mental focus. These ingredients pair well with energy drinks, snacks and supplements.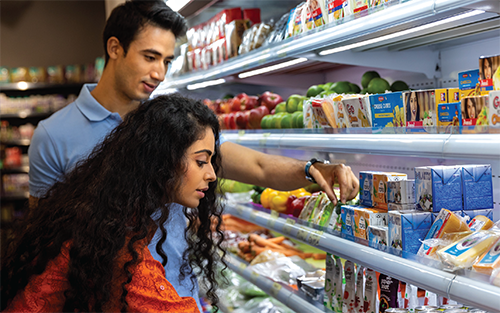 Blending acerola and camu-camu can provide a source of vitamin C, which is often recognized by consumers to support immune function. Consumers may also associate acerola extract with support for energy, metabolism and exercise performance. Acerola can be added to functional juices, gummy confections and more.
Lemon balm is widely associated by consumers with relaxation, rest and recovery and combines beautifully with fruity flavors like finger lime and mango, as well as refreshing mint. Lemon balm works well in teas, biscuits and lemonades.
Flavor impact
New flavor experiences are a driving factor in the growing popularity of botanicals in foods and beverages. Many botanicals deliver unique flavor notes that may help consumers satisfy a desire to experience new taste profiles as a form of adventurous exploration. Research shows 43 percent of consumers believe botanical ingredients are tasty, and they don't feel they have to sacrifice flavor for nutrition.
What's more, botanicals can bring a complex combination of flavors to categories including dietary supplements, snacks, confectionery, bakery and beverages. The beverage category is particularly ripe for opportunity for developers to leverage botanical ingredients, with consumers showing curiosity for new and inventive flavor profiles. Cocktails and mocktails are a popular space to experiment with intriguing botanical flavors, such as a gin fizz spotlighting juniper's piney and fruity notes with citrus and a hint of pepper. Nutty maca tea finds balance with floral cardamom and spicy ginger. Ready-to-drink (RTD) coffees also lend themselves well to botanical flavors, from purple ube lattes to 'cinnamint' cold brew.
Flavor is also critical for an enticing sensory experience, and it plays a role in consumers' emotional engagement with a product. As people feel more connected to their purchases through flavors, many are also more motivated to share with their networks through social media, creating an even larger buzz around trending botanical ingredients and flavors.
Clean and green
Today's conscientious consumers frequently scrutinize packaging for ingredients that they consider natural for authentic taste, appearance and benefits. Many shoppers associate botanical ingredients with qualities like sustainable, natural, better-for-me and trustworthy. Label-conscious consumers are paying particularly close attention to ingredients associated with 'close-to-nature' attributes and sustainability, especially as they increasingly tend to shop based on their values. For example, consumers say that simple, recognizable ingredients impact their purchasing decisions. On top of that, shoppers are seeking options that can benefit themselves, their communities and the planet.
Botanicals are multi-faceted ingredients that can help meet consumers' evolving needs, including associations with wellness attributes, exciting flavor profiles and clean label cues. Brands that work with a global partner to craft the right combination of botanicals, functional ingredients and flavors will find success and meet the market demands of today and tomorrow.
For a list of the sources used in this article, please contact the editor.
ADM – www.adm.com
Alessio Tagliaferri is Global Business Director, Natural Health & Nutrition and Botanicals Technology Platform, ADM. ADM unlocks the power of nature to enrich the quality of life. As a premier global human and animal nutrition company, ADM delivers solutions today with an eye to the future. From the seed of the idea to the outcome of the solution, ADM gives customers an edge in solving the nutritional and sustainability challenges of today and tomorrow