Serving the industry with dairy
With over 50 years of experience, the Interfood Group has chosen to narrow its focus to better aid and assist the dairy industry it so proudly leads
The Interfood Group (Interfood) wasn't always a multinational organization. It didn't always have 14 offices across the world, marking its presence in every livable continent, and it didn't always employ in excess of 300 people.
It wasn't always a leading global dairy supplier, either, and it didn't always facilitate the distribution of more than one million metric tons of dairy products every year.
Though Interfood would ultimately become and achieve all of this and more, securing its place at the front of the milk and dairy supply industry, the company has, from humble beginnings to the present day, always put dairy first.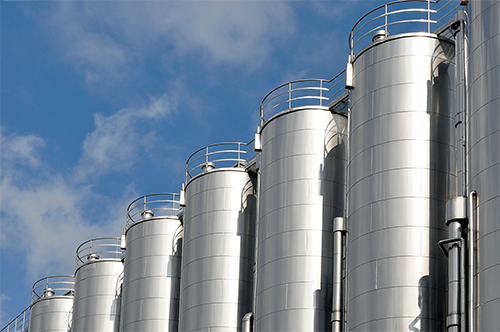 Indeed, dairy is in its DNA. Dairy is the one constant factor across its long history – spanning all the way back to 1970 and the Dutch village of Weert.
There, Jules Joosten, the son of a local miller family, recognized the untapped potential of trading condensed milk and butter. "Jules decided it would be better than carrying mill sacks around all day," begins Frank van Stipdonk, CEO at Interfood. "With the help of his friend, Jan Beelen, Jules set up Interfood in 1970. The fledgling business brought high nutrient milk to Italy and condensed and evaporated milk to Greece."
By 1990, Interfood had grown to a team of 15 and expanded its operations considerably, adding the distribution of milk and whey powders to its growing list of products. However, following the untimely passing of its founder, the company needed someone to step up and carry out Jules' original vision. That someone was Frank.
As the years went on, Interfood found itself at the fore of its market niche, delivering a consistent supply of dairy ingredients, products, and solutions to numerous local and global businesses. Today, Interfood has more than 7000 repeat accounts worldwide, building strategic partnerships and a strong reputation for end-to-end excellence in the process.
As we decided in the 1990s, Interfood operates via a business-to-business model," explains Frank. "We offer a vast range of products: skimmed and full cream milk powder, whey powders, lactose, permeates, butter and anhydrous milk fat (AMF), and various kinds of proteins. Typically, our buyers are industrial producers of chocolate, ice cream, pizza, milk products, and yoghurts – our suppliers are basically the entire industry.
"We set ourselves apart from the competition because of our tight focus," he continues. "Instead of merely going to market with a product, Interfood aims to serve the industry itself. To that end, we have a robust quality assurance division, measuring the performance and standards of factories and companies that we work with. In turn, we operate a developmental department to study why certain products – buttermilk powder, for instance – are fit for the needs of one industry but not for the needs of another. We select and approve the factories we want to work with, and we also make capacity reservations with manufacturers to produce our own premium milk products to sell."
Motivated team
In part, that's why Interfood has become the go-to partner for quality dairy products and derivatives. Indeed, its in-house quality assurance specialists have audited and classified more than 1200 global manufacturers as part of its wider 'Interfood GFSI – Recognized' scheme, connecting only the best with the company's loyal customer base. "We do more than anybody else," says Frank. "Our food studio conducts myriad trials for both the product and industry side of things. We will, for instance, zero in on the structure of chocolate and how different types of cheese brown when they are cooked. Along with our strong reliability, this means we've become a trusted partner for global businesses. We're dependable, helpful, and we control risks. People want to work with Interfood because Interfood does everything it says it will do."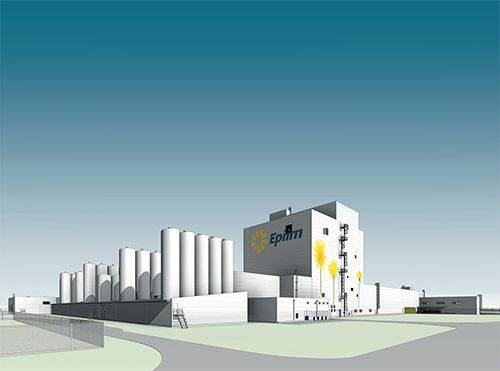 On the other side of the coin, as Frank is quick to make clear, Interfood wants to work with people because people are at the heart of everything Interfood does. "I just had an interview with a potential senior management team member," he explains. "He'd spoken to several people within the company and was amazed by how motivated they were. It's built into our strategy, into the very DNA of the organization. As a board, we're highly motivated, and senior management has a make-it-happen attitude. That message permeates the company: we trust people; people trust us. It's an up and down message, and we hold it very highly.
"For instance, with the Russia and Ukraine conflict, we decided to recalibrate our Warsaw office so it could also be used as a shelter facility for those in need," he notes. "Our people can trust us to help. In turn, we've been supported by our people: Interfood's Polish office has been instrumental in our support for Ukraine. What's happening there is awful; we're currently collecting resources to send to Ukraine and its people."
Another crisis that shifted Interfood's focus to its employees was the Covid-19 pandemic. "We provided our staff with a good chair, a decent computer, and a sturdy desk – everything needed for a comfortable home office," comments Frank. "At the very least, we thought we could provide our employees with comfortable facilities, allowing them to work from home. We did that very quickly. During the lockdown, we maintained a very clear situation for everyone; we divided the office into different sections, and if somebody was contaminated outside of work then they would stay at home before testing negative again."
Exciting project
It's not been an easy time for businesses around the world. The pandemic brought with it numerous supply chain grievances, and subsequent lockdowns in China have restricted critical container and freight availability. Costs have skyrocketed as a result.
While Frank has his doubts about the legitimacy of these substantial price hikes, one thing he's sure about is Interfood's ability to overcome adversity. Indeed, 2020 marked a record year for the Dutch food giant, and in 2021 it accrued profits of 22.6 million euros despite major external challenges.
Those challenges persist. "Dairy prices have doubled over the last year," admits Frank. "However, we're fully financing the regular business because we're still growing at around ten percent in volume each year. Though we've had to pause certain developments, we're keeping our eyes open. We're always looking at ways we can improve, how we can do better for our customers and suppliers, and how we can make this world a better place."
One exciting project combining these three elements is the construction of a new, ultra-modern dairy facility in Estonia. Built in partnership with Royal A-ware, a fellow Dutch business with a passion for food, the Paide-based facility will incorporate the latest dairy plant technology and will be designed with the overall objective of setting up sustainable production. For instance, all the thermal energy required for operations will be drawn from renewable sources and more carbon neutral solutions, including an on-site solar park, will be implemented down the line.
"Our Estonian partners were working out of two or three older facilities," explains Frank. "In terms of sustainability, you can make changes to these buildings. But they will always be old buildings. The new development, which is expected to open next year, will dramatically reduce the plant's carbon footprint. It will be a good thing for the planet, but it will also serve Estonian farmers and local cooperatives. More than ever, we're working with our partners to do the right thing – and we will continue to do so.
"In three-to-five years, Interfood will be doing the same thing it's doing now, but on a larger scale," he concludes. "We will still offer the same first-rate service, but we will also continue to develop our own internal systems. That way, Interfood can keep costs low and provide a competitive service for its clients. We don't want to be the biggest; we want to be the best. If we do a good job, then we will find people and people will find us."
www.interfood.com