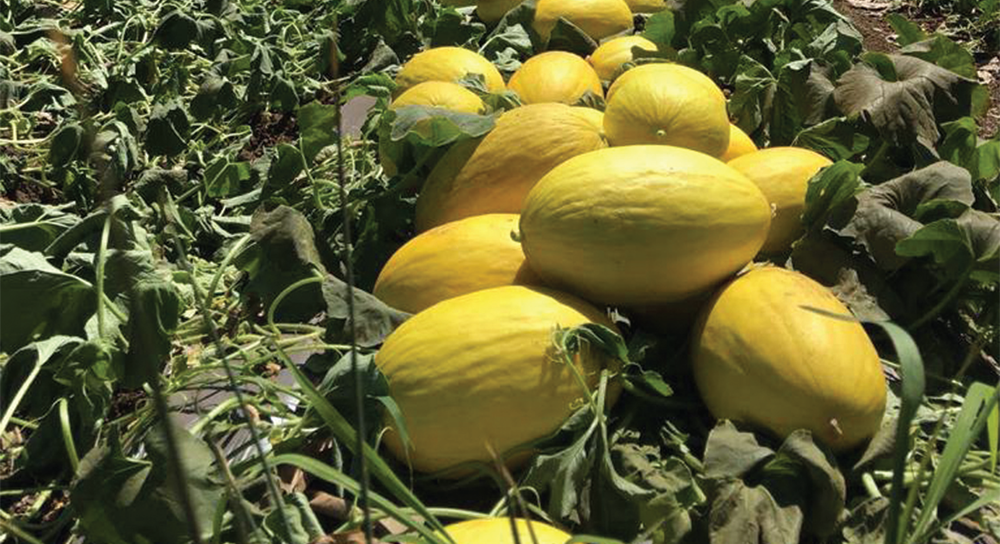 A fruitful approach
Providing a year-round supply of fresh produce, continuously working on new variety development and specialising in the supply of prepared fruit have all been critical elements in the success of the Jupiter Group
Today standing as of the world's leading fresh produce companies, Jupiter is an international grower and supplier with expertise in citrus, grape, melon, pineapple, avocado, kiwi, ginger and
garlic. Servicing a broad base of retail, wholesale and food service companies, the business has a network of agronomy specialists, growers and pack house facilities that span the globe.
We caught up with CEO Mark Tweddle to discuss how being a global business works in the fresh produce industry. Jupiter UK is home to the head office and one of the company's HACCP, BRC AA accredited produce pack houses. Its sales, marketing, finance and IT teams all run from this hub with satellite procurement teams based in the field. Also based at the UK site is Jupiter Prepared, which provides snacking, sharing and 'food to go' options alongside traditional food service produce for events and contract packing. Located in Newport, Shropshire this hand-prepared produce facility exceeds all required accreditations.
As a truly global business, Jupiter has multiple offices across the world. Its year round supply of fresh produce is made possible by its farms and offices that span over four continents, allowing access across all seasons and categories.
Mark Tweddle notes on heading up a global business, that all aspects of the business need to be aligned with each other, so that the company functions smoothly. "We're currently in the middle of ensuring that our technical processes are simplified," he stated. "Just one example is that we are converting laborious employee facing documents into infographics so that they're easy to use no matter what language they speak."
Mark also highlighted the importance of digital systems and gave further details about how technology is used within Jupiter: "In 2018 we became a paperless enterprise, using a high-tech document storage system that allows full connectivity between all colleagues around the world.
"Our business document and storage system is cloud based. This allows all of our colleagues to access their work regardless of location, if they have an internet connection they can access our system. This is particularly handy for our farm managers, many of whom will be on farm or out in the open without access to a typical work station."
Global powerhouse
Innovations in IT are also used internally within Jupiter: "As part of our Jupiter family commitment of excellence for all of our employees, we have a dedicated global staff app which comes equipped with a wellness centre to ensure colleagues are provided with information in relation to being comfortable, healthy and happy," added Mark.
The global nature of Jupiter's operations not only require sophisticated computing solutions, but also a sensitive understanding of the different cultural requirements of its clients. "As we have offices all over the world, we have native employees in numerous locations. We therefore have to appreciate and tailor services to meet a variety of different demands. We look at the mission, vision and values of our customers and suppliers to see how we can find common ground with ours. We believe our values are universal and we can find synergies with most companies."
Mark explains that it's also key to be at the top of your game and pledges to 'pass any audit for any customer on any day' with its Jupiter Standard. "We aim to have the simplest and best standard
in the world as we recognise that to succeed in delivering quality produce and to achieve excellence in quality, every person working for us must be empowered to give their best by being given simple and efficient tools to deliver their targets."
Already a global powerhouse, Jupiter has no intention of slowing down – indeed, in less than a year it has made two major acquisitions. "Our acquisition of Cool Fresh International in the Netherlands means that pineapples, melons, avocados, garlic and ginger are all now solidified as core offerings of Jupiter, not to mention our portfolio has now expanded into even more countries," Mark confirmed. "Equally, our acquisition of Bonaire Farms in South Africa has added over 800 hectares of citrus across two different locations and strengthened our citrus supply window and volume."
The subsequent integration of these entities into Jupiter, have helped contribute to annual growth of over 107 per cent over the last two years, but as Mark noted, this kind of performance is only achieved through cohesive global teams and a dedication to innovation. "The way we lead business is to be innovative and if possible go to where others aren't, like taking our ARRA varieties into India. As a group we have passion, innovation and our key values that we must adhere to," he said, before adding: "Our rapid growth has also led to the business being ranked in the top 25 on the Sunday Times International Track 200, both in 2018 and 2019, and we're delighted that our international sales growth has been recognised by such a fantastic accolade, especially for two years in succession."
Mark concludes: "We aim to continue our growth and to further our portfolio with new technologies at the forefront. As always there are exciting developments on the horizon for the group and we'll continue to give back to our communities as we grow via our Nancy Tweddle Foundation."