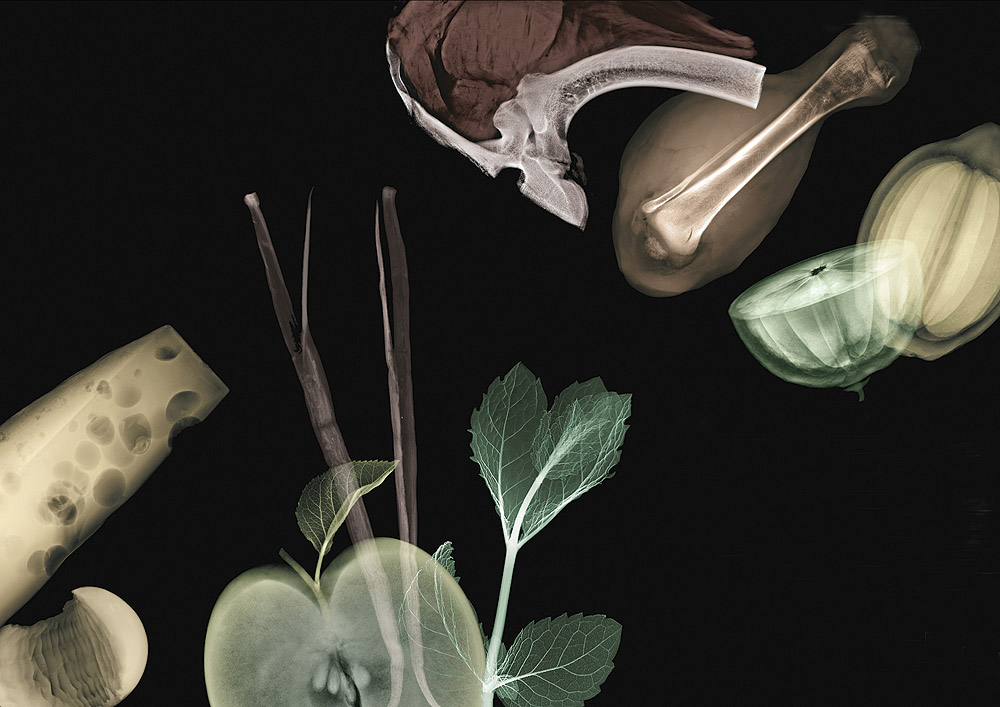 Kerry Ingredients & Flavours
All in good taste
Innovation that works for customers – the Kerry Ingredients & Flavours approach to R&D
Dr Adam Anderson is research and development director for Kerry Ingredients & Flavours EMEA. Below he provides an insight into Kerry's research and development activity, and the company's recently launched 'taste campaign'.
Kerry Ingredients & Flavours serves three main markets: beverages; savoury and dairy; and cereal and sweet, alongside food service and clinical nutrition. Research & development staff number over 400 across Europe, consisting of flavourists, research scientists and application teams, regionally organised but working together across the company. Globally the company operates R&D activities across 24 countries.
Adam Anderson holds a PhD in Flavours Chemistry from the University of Reading and managed Kerry's R&D teams in the UK, US and Australia before taking up his current role. "Kerry Ingredients & Flavours has a long-term commitment to R&D with one of the most significant spends in the industry. Our strategy, developed over the last few years, of creating market focused Centres of Excellence has extended our ability to create truly market relevant solutions," explains Adam.
Unique integrated approach
"Within these centres our teams work collaboratively with customers, combining Kerry's comprehensive portfolio of flavours and ingredients technologies to create innovative solutions. This unique, integrated approach to customerspecific innovation is driven by our extensive sensory expertise, global R&D capabilities and wide portfolio of technologies. By using this extensive experience and capability, we help our customers to better understand their market and in turn grow their business.
"In the past when we operated as a number of independently managed business units our customers knew only the Kerry entities they dealt with, rather than the whole organisation and its breadth and depth of ingredients and flavours technologies and capabilities."
To showcase this broader offering Kerry recently launched its 'taste campaign' – themed 'no one sees taste like Kerry', to highlight the company's unique perspective on delivering good taste in food and beverage products.
"It is no secret that food manufacturers are struggling with the challenge of maintaining taste in foods containing lower levels of salt, sugar and fat. Our customers tell us that consumers are increasingly dissatisfied with the taste of products that have been formulated – or reformulated – with lower salt, sugar and fat profiles," said Adam. "And it is this 'taste space' that provides the challenge."
Holistic approach to taste
"As a company we have invested a lot of R&D resource in this area. We believe that what's needed is an holistic approach to taste, looking across the whole food matrix, encompassing flavours and other taste ingredients options.
"We have combined our R&D expertise with decades of food heritage, leading consumer insight and in-house sensory and analytical capabilities to create a package that provides a genuinely alternative approach to integrated taste solutions."


Key to this package is FMT or flavour modulation technology, which is a range of products designed to modulate the perception of taste in products reformulated with less sugar, salt and fat, and is an area where Kerry is strong.
"However it is important to remember there is no magic ingredient, no 'silver bullet' – what is needed varies by product application," emphasises Adam.
This is why 'RD&A' – research, development and application – is how he tends to think, rather than in pure R&D terms. Adam's approach is around finding solutions to tough problems – and is as focused on technical solutions as it is on flavours and ingredients.
Sharing research and expertise
To share its research and expertise Kerry's R&D team also participates in key conferences and events. One such example in the last few months has been Kerry's presence at ICOMST, the 57th International Congress of Meat Science and Technology, where it briefed attendees on its findings in clean label preservation solutions for inhibiting Pseudomonas spp. and controlling pH in chilled foil wrapped fresh-type sausages.
And at the 9th Pangborn Sensory Science Symposium in Canada, Kerry outlined its sensory expertise, and the growing importance of consumer insight and sensory research in supporting the development of consumer preferred products.
"We are constantly looking to the future, scouting universities for the latest talent, developing knowledge of technologies and applications," says Adam. "One area we are following for example is the evolving thinking around gut microbiota – and how this is an indicator of health and wellness in a number of areas, not just the gut."
Kerry also works with a range of academics and institutions on various projects, including the role of enzymes in breaking down lactose to develop foods for those with lactose intolerance. It has a particularly close relationship with the Monell Chemical Senses Centre in Philadelphia, USA, which supports Kerry's taste programme.
"Keeping up with the latest developing trends and research – and conducting our own research with the leading institutions in their field, is of course vital to R&D. But it is also important to remember that innovation isn't innovation unless it works for the customer. It is developing solutions that work and add value for customers that is important – that in the end is the reason we are here," concludes Adam.