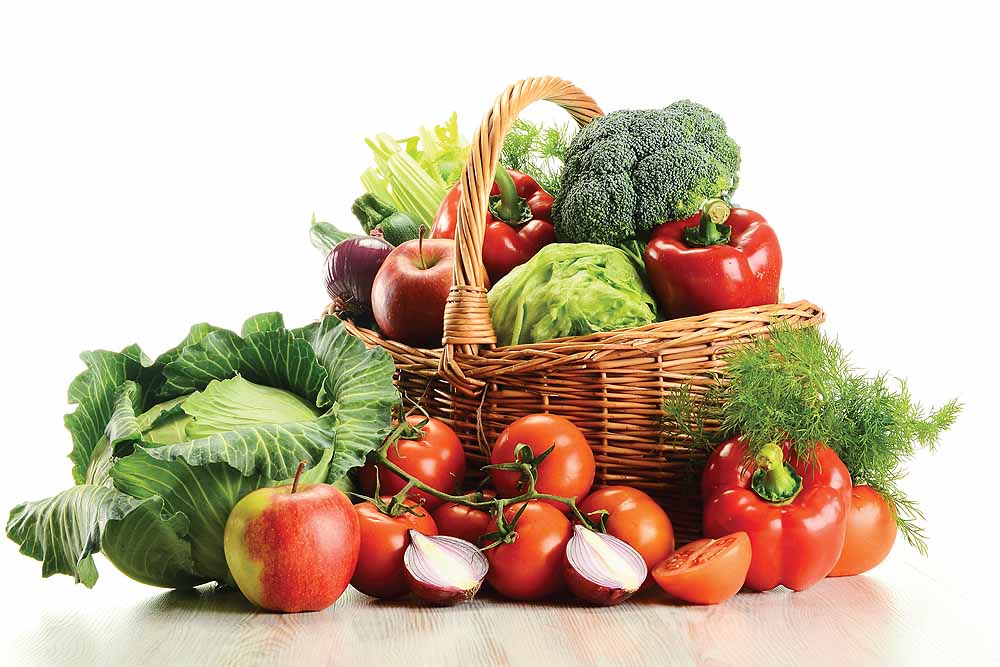 Certifying quality
Relying on versatile staff, Kiwa Agri Food, a subsidiary of Kiwa, has established itself as a leading food product certifier in Europe. Anticipating further growth, the company plans to target the North American market in 2018
FoodChain spoke with Kiwa Agri Food's Food Scheme Manager Jonathan Troth who took us through the history of the company, its activities, as well as the challenges and the opportunities the firm has encountered in recent years.
"Kiwa Agri Food was Kiwa PAI until August 2017," Jonathan starts, "which was formed when Kiwa purchased Product Authentication Inspectorate (PAI) in 2013. We specialise in second and third-party food safety and integrity audits, and certification in the food, feed and farming industries," he continues, stating that the company operates in the food and feed supply chain, from farm through to consumer food products. "Our main areas of food safety audit activity are the meat industry, brewing, millers and bakers, dairies and food processors."
Going into detail about the company activities, he adds; "The main standards we audit against are the British Retail Consortium Global Standards for food, storage and distribution, agents and brokers and packaging industries. We undertake supplier audits for two major retailers and meat supply chain audits for the Agriculture and Horticulture Development Board (AHDB)." Simultaneously, Kiwa Agri Food works on multiple audit schemes covering the supply of animal feed materials, transport of animal feedstuffs and a fertiliser security scheme. "In addition to auditing," Jonathan says, "we undertake bespoke and certified training in food safety, HACCP, internal auditing and food fraud vulnerability."
While Kiwa's global headquarters are based in the town of Rijswijk in the western Netherlands, Kiwa Agri Food operates from Harrogate in the UK, with the company's headquarters in the country located in Cheltenham.
"Kiwa employs nearly 5000 staff and operates in 50 countries, and is a top 20 TIC company with a turnover of over 500 million euros," Jonathan tells us. He also reported that Kiwa Agri Food undertakes around 1500 food audits, 3000 feed sector audits and 1000 farm sector audits per year in the UK and overseas.
Development plans
Jonathan identifies quality of service and the competency of staff as the company's core strengths. "We view auditing as a customer service, not an enforcement activity, so rather than auditors being 'officious', our auditors are 'human' and work with sites to assess compliance competently, thoroughly and fairly," he says, summarising the company's philosophy.
Speaking of the challenges the firm faces, he focuses not on the economic conditions, but on the difficulties in recruiting qualified staff. He opens up on the topic; "Our strategy over the last few years has been to employ some auditors, and use a mix of employed and contractors. It is a long and expensive process training auditors from scratch, typically up to six months from start to finish, getting sufficient approvals to become a useful asset. We prefer people with a good range of food industry experience in several sectors, such as meat, fish, dairy and bakery, as this gives them a wider range of approval as an auditor."
Nevertheless, Jonathan speaks positively of the growth Kiwa Agri Food has experienced, singling out the company's high level of customer service, its prompt communication with customers, and its reliability and competence. "A lot of the new business we attract is generated by reputation rather than marketing campaigns," he reveals. "We have started some promotional work to highlight Kiwa's new image, as Kiwa is not well known in the UK food sector, although the former PAI was a trusted brand."
It seems that getting the word out about the rebranding of PAI to Kiwa will be among the short-term priorities the company has set itself. But what are the other areas it will focus on in the future? "We are increasing the proportion of employed auditors to ensure reliability and consistency to our client base," Jonathan explains. As Kiwa Agri Food operates in the service industry, he recognises people and IT as key resources, so improving the work force skills and expanding their range of audit approvals, along with investing in IT systems and infrastructure is at the forefront of company's plans.
Including new types of services to its portfolio is another point on Kiwa Agri Food's development agenda. "We are offering training and client support services," Jonathan divulges, "but we are doing this under a separate company to ensure our audits and auditors remain impartial, as required by our accreditation requirements."
Jonathan describes the certification industry in the UK as 'very competitive', but by offering excellent value for money, Kiwa Agri Food has experienced year-on-year growth of around 15 per cent. Reviewing 2017 for the company, he informed us that Kiwa Agri Food has expanded its portfolio of client companies into France, Belgium and Australia, and one of the main goals for 2018 would be to make a breakthrough on the North American market.