Serving the best
With a collection of carefully crafted restaurants, KNEAD Hospitality + Design is taking over the food industry with innovative concepts and exceptional cuisine
Jason Berry joined the restaurant industry when he was just 16 years old, working at Wendy's. Through the years, he developed a deep love for taking care of people, which organically grew into a career in hospitality. Partnering with a like-minded restaurateur, Michael Reginbogin, he then created KNEAD Hospitality + Design (KNEAD). The company's Co-Founder/Principal sits down to tell us how KNEAD is just as excited about people as it is about an exquisite dining experience. "About eight years ago, we wanted to go into business together and start making money for ourselves. We wanted to push ourselves to see if we could succeed; considering we had been a part of making the dreams of other people come true for so long, it was time to try it for ourselves, and so we did. In 2015, we opened our first location and the rest, you could say, is history," shares Jason.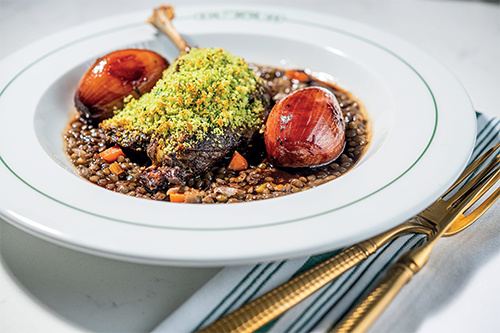 With ten different concepts, ranging from Mexican street fare, to delectable pastries, KNEAD platforms the skills of chefs with renowned experience. For example, behind the menu of Succotash, you can expect the work of James Beard Award winner, Edward Lee, who brings his Korean roots and Southern repertoire to a soulful Southern menu. "We also have Roberto Santibañez, who has served as an ambassador of Mexican cuisine for over three decades, as our Culinary Director at MI VIDA. That restaurant has been open for four years now, and has been an absolute home run; it's probably the busiest Mexican restaurant in the Mid-Atlantic. It has been incredibly successful, so much so that despite the challenges of the pandemic, we are opening two more MI VIDA locations in 2022. It has been a testament to the brand, the concept and the location. So, we're very excited about that."
Exemplary team
When asked whether working with excellent chefs was an aspect that came about organically, or if it was an intended selling point for the business, Jason says that it was absolutely intentional, as having a brand associated with well-known chefs has built credibility for the KNEAD brand. "However, it can go either way," he continues. "There have been a number of chefs in the news for some upsetting reasons, but I think when it works as it has for us, it can be such a prosperous partnership, and ours is a great example of that. When people know the names of the chefs and understand the quality and creativity they represent, it contributes massively to the initial visitation of our guests, and for us, it's a fantastic way to stand apart from our competition," he explains.
It seems that Jason and Michael's strategy to create unique dining experiences has served the growth of their company's name well, particularly when it comes to unprecedented challenges, like that of the Covid-19 pandemic. For Jason, he is grateful for the assistance given by the government, as well as the excellent company culture embedded in KNEAD. "The government helped when they came up with measures to take care of restaurants and ensure they survived.
"From an internal perspective, we worked extra hard on our communication with employees to make sure that they felt safe, and that they always had a job. We also provided resources, both mental health and financial, if needed, and upheld a great working environment. Out of our 300 employees that we had at the time, only six didn't return when we were able to reopen, and that was as a result of moving away for lifestyle purposes, or they left the industry entirely. So, I'm very proud that we've established the reputation that we have, and that our employees know they can trust us; they demonstrated such inspiring loyalty and commitment throughout the pandemic," shares Jason.
Welcoming environment
Continuing on the topic of company culture, he shares his thoughts on the importance of rewriting the hospitality industry's narrative towards its employees, and explains how KNEAD is playing its part to better the lives of its staff. "Culture is everything to a restaurant; it's what makes a brick-n-mortar location special. While we recognize that guests come to us to escape the world for a few hours, it is so important to remember that happiness starts at home. Therefore, we want to ensure that we're providing an environment where our teams, wherever they are based, feel welcomed and respected and they're treated like family.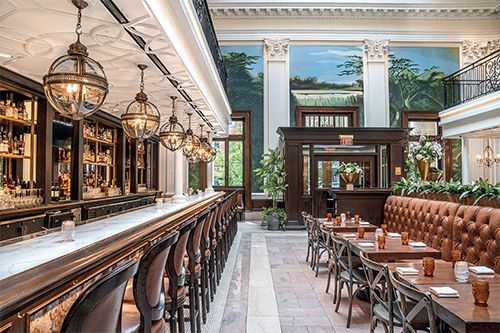 "This also translates into the sort of language that we use, because there's a difference in nuance in terms of how we communicate. Is it 'you work for me', or is it 'you work with me'? Is it 'me' or is it 'us'? And I think that's very important in making people feel as if they belong and that they're part of the solution," he shares.
Other ways in which the business is taking care of its staff is by implementing a hybrid working program; a novel benefit considering the hospitality industry depends on face-to-face contact. "We started a new 4Days@Work! program for our salaried employees that allows them to spend one day a week at home, if needed, to work on the things that they can do remotely. We wanted to offer the best of a hybrid work environment to a sector that has never really allowed it. So, we're starting it as a test at two of our restaurants.
"We're trying to do a lot of initiatives to embrace the change in this industry that's needed to get people believing in it again. The industry lost over a million jobs last year to Covid-19, and won't survive and thrive if people continue to leave. From my years working in hospitality, I know that it's an industry that hasn't always put employees first, and that's why we're trying to change it, and make it so people don't have to be in-house all the time," he shares.
He continues to express his prospects on whether the industry will survive the impact of the pandemic. "This is too good of an industry for people. We work in a sector that welcomes people from all levels of education – you don't have to have a college degree, you don't have to be well educated to gain experience here. If you love to cook, and you treat people well, you can work in a restaurant. It's more about how committed you are to work, as opposed to how smart you are, or whether you went to an Ivy League school; that's not important in this industry. What is important is how hard you work, and having a decent amount of common sense."
Focus on culture
Regardless of the challenges, Jason is optimistic about the future of his business, and is looking forward to seeing it continue to grow. "We have two of our MI VIDA restaurants opening this year as well as potentially buying a restaurant. Compared to 2021 when we opened six new restaurants, we're taking a little break to refocus on our culture, refining our concepts and improving the experience of our guests," he expresses.
When it comes to the business' longer-term plans, Jason chooses not to give too much thought to the topic. He would rather focus on adapting to continual industry changes, ensuring that KNEAD remains ahead of the game. "We've gone through so much over the last few years. Of course, I want us to continue growing, developing and evolving, but I'm happy to see where the world takes us. It really depends on the best way to adapt and strengthen, so I'd prefer to focus on the present, and take on the challenges one day at a time," Jason concludes.
www.kneadhd.com