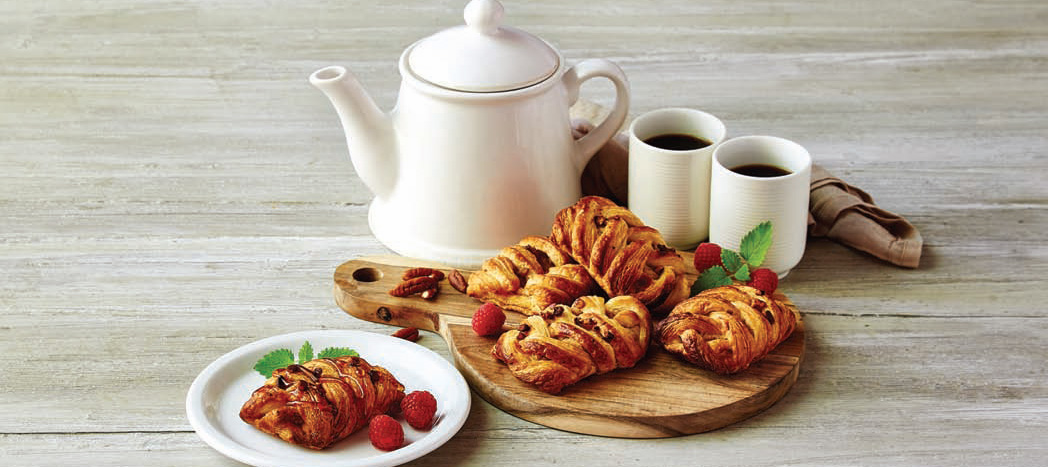 Bready to grow
Kohberg is a leading bakery in Denmark that produces a wide range of products that appeal to the tastes of the modern consumer
The demand for breads and baked goods is one that has been central to the European diet for many centuries, and is not likely to become any less important in the future. However, it has changed a great deal during this period, and it continues to evolve and change almost every year, largely driven by the preferences of those that buy it. That is why Kohberg has throughout its history aimed
at understanding the needs of its customers, and the end consumer, to better serve the market. This approach has given rise to a wide range of product lines, all of which are made with the same commitment to using the best ingredients and methods in order to create breads that are good for customer's health and taste great.
The company has already spent many years honing its baking skills and developing an understanding of how to appeal to the latest demands. Since 1969 when its master baker Alfred Kohberg opened his craft bakery in Rødekro in Southern Jutland, it has developed a reputation as a leader of baking in Denmark. Its founder became the local rye bread champion, and the success of the business facilitated a move to a larger bakery near the city of Bolderslev. The tradition for excellence, passion for baking, and belief in improvement all continue to this day.
Since that time a number of further developments have taken place, which included in 1989 when it was bought by a family business that it is still run by today, and now it has a several large and small bakeries throughout Denmark that are able to support the different needs of its customers. Investment has continued in recent years, and these were discussed by Managing Director Peder Christenson: "We have some new equipment at the facility, and one example of this is the new large stone oven we installed, which has increased our capacity and production quite dramatically, increasing some lines capacity by as much as 30 per cent."
The improvements to the facility enable the company to increase the variety of ranges on offer, and as a result there is now a diverse selection available that addresses a wide array of meal applications. These include ready to eat breads of many varieties, as well as pre sliced, pre made and ready for cooking, frozen, and many more.
Kohberg is able to keep in step with the demands of the market as it has a close relationship with its customers and pays attention to shifts in what consumers want. In various ways it has tapped into the latest developments, as Peder mentioned: "We can offer high protein content that provides consumers with energy for the day in our active product range, as well as other healthy options
like our rye bread and soda bread that is good for you. In addition to this we have also responded to the market and are now using barn eggs, and we use sourdough for many of our products to increase the flavour and aid the digestion of consumers."
It also takes this interest in the market beyond just that within Denmark and has a focus that includes areas such as Germany, Scandinavia, and the UK. The key product that Kohberg supplies to these regions is its Danish pastries, which are world renowned, and prove to be a consistent favourite of consumers, and can be eaten for breakfast, a morning or afternoon snack, or an after dinner treat. There are few other things more synonymous with Denmark, than the Danish pastry. Once again this product encompasses the experience and talent that Kohberg has in its baking, and the traditional roots it has in the country: "We are able to produce very high quality pastries that are perfectly crisp, and because of this we expect to see a great deal of growth from exports as well as in our home market," Peder said.
The modern consumer wants their breads to not only be convenient, but also healthy, made with good quality ingredients, and to taste great, and this combination of demands is what Kohberg manages to achieve consistently. It takes its position as a baker seriously, and from big orders to smaller more specialist orders, all receive the same level of dedication and focus. Therefore, with Kohberg so well positioned to supply the changing tastes and trends in the market, and a continued tradition of high quality products, it will no doubt be the bakery of choice for many more customers across Europe.