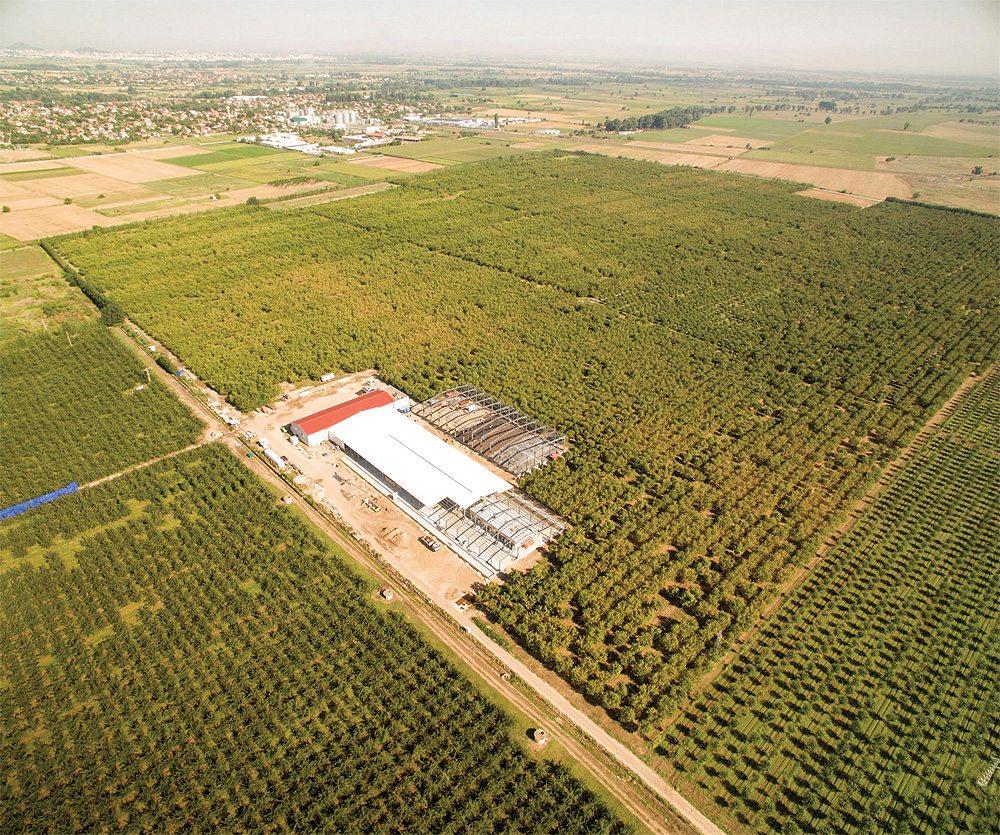 Cherry & Plum picked
Kuminiano Fruit's wide selection of products has allowed the cherry processor to become an international leader in the field of production for industrial consumption
Leaning on its vertically integrated business model, Kuminiano Fruit's overreaching care for its suppliers has allowed the Bulgaria-based Italian producer of cherries to assume a leading global role in the business of cherry production for industrial consumption. At first, the company was only buying cherries from growers in the Balkan country, which were then being shipped to Italy for processing, but in 1995 Pietro Santorelli decided to establish a production business in the village of Katunitsa, just 13 kilometres from Bulgaria's second largest city Plovdiv, which marked the formal inception of Kuminiano Fruit.
Today, the business is led by Pietro's sons – Roberto and Michele, and FoodChain got in touch with the former to find out how Kuminiano Fruit rose to international prominence – a fact that was confirmed by the company's inclusion on the London Stock Exchange Group's '1000 Companies to Inspire Europe' list in 2018. "We are in control of the entire supply chain – from farm to table, and ensure that we continuously invest in our key success factors," Roberto begins. "Our early business model involved the provision of expert and financial support to our suppliers that helped them create new orchards and introduce best practices in growing cherries, with the produce being sold for industrial consumption. While we are still doing that, we are now also trying to further enhance our proposition by creating our own branded and private label products."
Kuminiano Fruit is currently active in four business segments – cherry products that include cherries in brine, cherries for fruit cocktail, cherries in alcohol, and glace cherries; frozen products (sweet and sour cherries, apricots, peaches, plums, blackberries, blueberries, raspberries, and strawberries); dried cherries and plums; and finally, confectionary products such as plum paste.
"What distinguishes us from other companies is that because we have diversified our product offering, we can buy all of our suppliers' production. The crop varies year-on-year. One year you can
get a more sugary product, the next it can be more sour. Even in the same crop, there is a difference in the cherry characteristics between the beginning and the end of the picking process, because, as time progresses, the cherries' maturity grows," Roberto explains. "For example, at the start of the crop, we process the cherries in brine or in alcohol, because they are harder and not too sweet. Later on, we start to process cherries for frozen products, because when they get darker, they are not good enough for the brine or for fruit cocktail."
In line with its growth ambitions, Kuminiano Fruit has been conscious of the need to increase the capacity of its production line and guarantee the consistent quality of its products. This line of reasoning has led the company to invest in a total of five sorting machines in the last three years, each bought from a different provider. "Taking into consideration our requirements in the given moment, we selected the best machines that we thought would best suit our needs," Roberto discusses. "For instance, we have recently acquired a machine that facilitates the removal of pits from the cherries and the plums we process."
Having built a worldwide reputation, Kuminiano Fruit exports to over 30 countries on all continents. "Around 60 per cent of our production is sold in Europe, while 30 per cent we export to the Americas, and the remaining ten per cent to parts of Asia, Australia, and Africa," Roberto outlines the strongest geographical markets for the business. Going on to discuss current trends, he predicts future growth in the US. "Due to the trade war between China and the US, America will start importing more products from Europe, which is giving us the opportunity to extend our presence there.
"In general, speaking of ongoing consumer trends, I can see that people are increasingly looking for healthier 53products to include in their diet. This is why we are trying to increase the production of dried fruits, especially plums. We have also decided to develop our own brand of dried pitted plums, which we are offering in small packs for retail and also as a private label product, thus addressing the requests we have received from some of our customers for this type of product," he adds.
"Over the course of our existence, we were able to achieve the status of one of the leading companies in producing cherries for industrial consumption and the main target for the next five years is to replicate this success in private label," Roberto shares his vision for the future. "We would like to expand our own brand, as well, establishing a strong presence in markets all over the world. Ultimately, the idea is to process all the fruits that we buy and produce in our own 400-hectare orchard and continue developing a diverse range of final products."