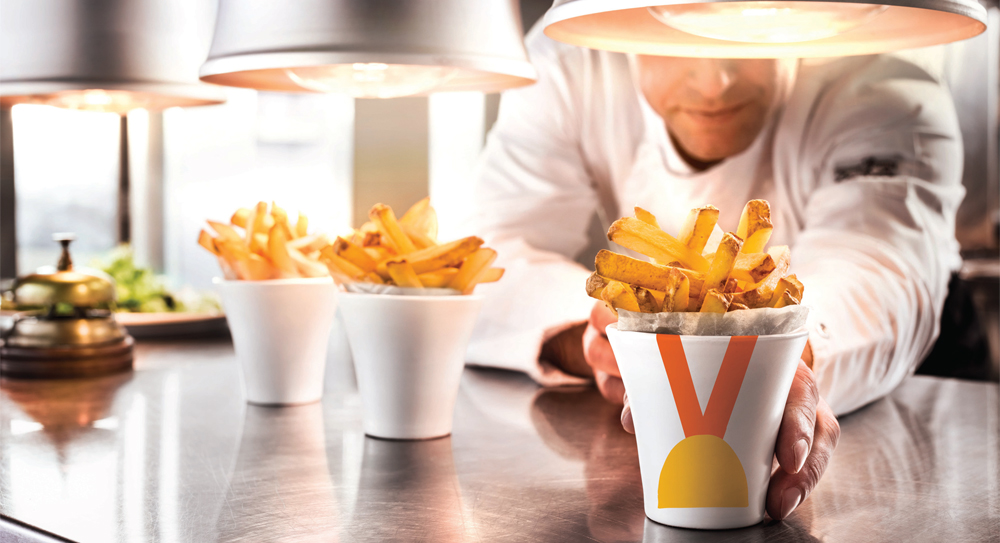 Seeing possibilities in potatoes
The potato is considered to be the world's third most important crop. This is a fact not lost on Lamb Weston / Meijer, which has, together with Lamb Weston Holding Inc., long aimed to be recognised as the world's largest producer of frozen potato products
Serving markets in Europe, the Middle East, Africa and Brazil, Lamb Weston/Meijer supplies frozen potato products such as Twisters®, Potato Dippers and Connoisseur Fries to consumers in the
foodservice, quick service and retail segments, and is also an ingredient solutions provider to the food industry.
For decades, the company has led the way in terms of innovation and introducing inventive products, beginning in 1920 with the creation of its Water Gun knife by brand founder, Gilbert Lamb. Since then, the company has pioneered technology that has brought French fry and potato specialties into the 21st century, resulting in its world-leading brand Lamb Weston® being sold today in more than 100 countries across the globe.
Six factories
Headquartered in the Netherlands, the company employs some 1400 people across its European operations, and it is they who drive the business forward by aligning themselves to Lamb Weston / Meijer's values and its mission to excite the menus of its customers. The company takes a five-step approach to ensuring that its potato products make it from field to fork in the best condition. Beginning with its oversight and support of professional raw product management, the other steps encompass world-class manufacturing, innovative warehousing and transportation, consumer care, and quality control and after sales services.
Today, the company operates six factories – four in its home country, one in the UK and one in Austria – with its main site accounting for the processing of 500,000 tonnes of potatoes per year alone. With the continued growth in demand from countries across Middle-East and in home delivery markets f.i. the Hot2Home concept in the UK, Lamb Weston / Meijer has had to respond by
introducing new production lines, such as that installed in 2016 in its Bergen op Zoom factory. It has also done so by entering into joint venture partnerships such as that with Belaya Dacha, which resulted in the first French fry factory in Russia being built in the city of Lipetsk in order to support key customers in this rapidly growing market. At its peak, the factory will possess a production capacity of approximately 90,000 tonnes per year, with a secure potato supply being provided by a dedicated network of Russian farmers.
New innovations
When it comes to its products, Lamb Weston / Meijer understands that customers' needs come first. That is why the company is always seeking out new innovations that will appeal to different geographic markets. A great example of this approach came in 2017, with the opening of a sales office in Lagos, Nigeria, to coincide with the launch of a product – Poundo Potato. An affordable, healthy, easy to prepare potato twist on a traditional swallow food meal, it has gone on to become a big favorite in the country.
As a company, Lamb Weston / Meijer has been taking the ordinary and turning it into opportunities since it was first formed, and it continues to do so in 2019. That is why, when most people look at a potato and just see a potato, Lamb Weston / Meijer sees possibilities!