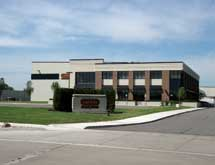 After 47 years, Lipari Foods has grown from a one-man show to a distribution company that employs more than 600 people. The company reaches supermarkets and sandwich shops within a 600-mile radius of its 270,000-square-foot warehouse in Warren, Mich.
In the early 1950s, the company began to take root. In the beginning it was one man and his Ford station wagon. Jim Lipari, while working as a meat cutter and grocery-store owner, would sell barbecue sauce out of the back of his car. Officially, Lipari began Lipari Food Distributors in September 1963. At the time, it was a way to continue distributing the barbecue sauce that also gave Lipari the ability to expand his services to spaghetti sauce and other specialty items.
Then in 1967, Frank's Tea & Spice made Lipari its distributor and from there, the Michigan-based company grew. Next, Lipari added deli products such as cheese, ham and salami. Thom Lipari, Jim's son and the current president and CEO of his family's company, says his father's expertise in deli items and the concurrent growth of that industry helped Lipari Foods prosper.
"We were one of the first businesses to bring in non-frozen turkey breast," Thom Lipari says. "Now that's all that is sold in delis." Beyond cheeses and meats, Lipari Foods offers clients a top-of-the-line pizza program, pre-cut produce and a variety of hot or cold entrees.
In the early 1980s, Lipari Foods moved into the bakery business and was again revolutionary in its approach. At the time, most businesses still made dough from scratch in the store; distributors would deliver bags of flour and mixes. Lipari Foods offered its clients frozen dough instead of mixes. As frozen dough took over the industry, Thom Lipari says the company went full circle and also began to sell bags of flour and mixes for those companies still making bakery items from scratch. Today, Lipari offers a variety of frozen dough, as well as thaw and sell items, icings and fillings, and an assortment of bakery bases, mixes and muffin batters.
By the 1990s, Lipari was distributing specialty items, deli products and bakery goods. The company continued to expand its reach by launching into packaging. This line offers supermarkets everything from the bags they put the meat into behind the deli to the bags at the checkout line. It also provides sanitary supplies and labels for all departments.
The following decade saw the addition of confections and nuts. At the end of 2007, Lipari Foods acquired a Pittsburgh-based seafood distributor.
Thom Lipari says he sees Lipari Foods as six different branches within one company: deli, bakery, specialty items, packaging, confections and seafood. Each division has its own marketing team and its own management staff but distribution is handled by the company as a whole.
Unique Distribution Model
Lipari Foods operates its entire business out of one distribution center reaching out to supermarket clients within a 600-mile radius and covering nine states. This model is unlike other distributors, which often have numerous facilities and cover a 300-mile radius.
"We took a different approach because I was never really big on having a lot of facilities and having a lot of management overseeing them," Thom Lipari says. To reach clients 600 miles away and maintain the governments regulations on the amount of hours drivers can be behind the wheel, Lipari Foods' drivers often split the transportation task. For example, if a supermarket in Milwaukee places an order on Monday night, a driver will leave Lipari's facility and meet a Milwaukee driver somewhere in the middle. They switch trucks and return to their city, getting the food to the Milwaukee grocer by Tuesday morning.
Continued Growth
While Lipari Foods has a history of adding new service lines, expanding to another distribution category isn't part of the growth plans for the near future. Thom Lipari says that while the company may add more categories in the years ahead the emphasis is to take the current model and grow it.
This year the company is on par to complete more than $400 million in sales, 95 percent of which is through supermarkets with the remaining 5 percent from sandwich shops. A number of clients order two to three times a week, enjoying the next-day deliveries, even on orders placed at 5 p.m. "To take the company and grow to be $1 billion in sales is not going to happen out of this location," Thom Lipari says.
A second distribution center is needed. Ideally, Lipari Foods would like to open a second facility in the South; with Georgia and Florida topping the list. A distribution facility in one of these southern states would allow the company to reach a number of new states and extend all the way up to its current distribution radius. A new facility in Georgia or Florida will also allow Lipari Foods to avoid the difficult business environments of the East Coast markets. While actively scouting properties, Thom Lipari says nothing has been decided yet.
"Acquisitions are tough," he admits, especially since the 47-year-old company has always operated out of one facility. This is uncharted territory for Lipari Foods. "The second location is going to be the hardest; the third and fourth locations will be easy," he adds.
Person Focused
Beyond its unique distribution model and the variety of foods Lipari Foods offers, what sets this distributor apart from others in the business is its person-centered approach. For example, its drivers and sales force live in the communities they serve.
"Ninety percent of our sales are made in face-to-face visits by a salesman going in and making the deal," Thom Lipari says. "We try to add a much broader support for our customer because what we see in the industry is the tendency to go the other way."
While other distributors are working to add more modern technology in order to eliminate personnel, Lipari Foods is trying to add people to the equation whenever possible while remaining current on the technological advances in the industry.
Lipari also offers clients support from a specialist. These people will go into a supermarket and work with the staff to set up the sales counter, the look of the deli or the cheese counter. They also assist in mark-ups as needed. The advertising team will work with a grocer to come up with an ad campaign that encompasses the bigger picture. There is a merchandising team that will go into a supermarket and reset the store. "We are fortunate with the size of operation we can offer those services and still be competitive on a price basis," Thom Lipari says.
Personalized Look
Through the support staff and product lines, Lipari Foods allows its clients to stand apart from their competitor down the street. Unlike the chain supermarkets, which all serve the same products at the deli and have the same visual standards, Lipari Foods' customers have the opportunity to personalize their stores to give the client a more memorable shopping experience.
"If you look at the perimeter of the store, that is what makes stores different; the bakery, the produce… so we focus on those perimeter departments," Thom Lipari says. "We can support a lot of different products."
Lipari stocks about 10,000 products, allowing for personalization from store to store. For instance, the company may stock 70 different kinds of turkey breast and six different types of frozen dough. With unique products and the support of the local specialists, "We really help them make it look different from the store down the street," Thom Lipari says.
Adjusting for the Economy
While supermarket distributors were not heavily hit during the economic downturn the country has faced over the past couple years, the company did have to make some adjustments. As more people refrained from eating out and went back to making meals at home, cases have been selling faster while top-line items aren't leaving shelves as quickly.
"What we have seen, not so much that we lost customers, but their buying habits are changing," Thom Lipari says. "They are buying down more, looking to stretch their dollar."
As the economy rebounds, the trend is likely to reverse. In the meantime, Lipari's sales force is getting into stores to find more opportunities to serve their loyal clients better. If competitors are scaling back, Lipari Foods is ready to pick up the slack and offer grocers new products.
Industry Involvement
Lipari Foods is an active member of the Michigan Grocers Association (MGA), which is a voluntary, statewide, non-profit organization that represents food retailers and the companies that serve and supply these retailers, according to the association. MGA says it is the most respected and best connected food industry association.
"MGA is the leading advocate for the state's food industry, representing the business interests of retailers and their suppliers in daily communication with legislators, regulatory agencies and the public," the association says.
MGA represents 900 chain and independent retail stores and 100 manufacturers, wholesalers and distributors. Its main functions include providing food businesses with knowledge, solutions and connections to ensure continued success.
"The association is recognized as an industry leader in government and industry relations, communications, education, technical assistance and public advocacy support," MGA points out. "For the Michigan food industry, MGA is the connection that works."
MGA founded Michigan Grocers Service Corp. (MGSC) in 1983 to provide programs and services that were not directly related to its tax-exempt purposes, including the publishing of the Michigan Food News and operation of a manufacturer coupon redemption service for MGA members. MGSC officers and directors are elected annually by the MGA board of directors.