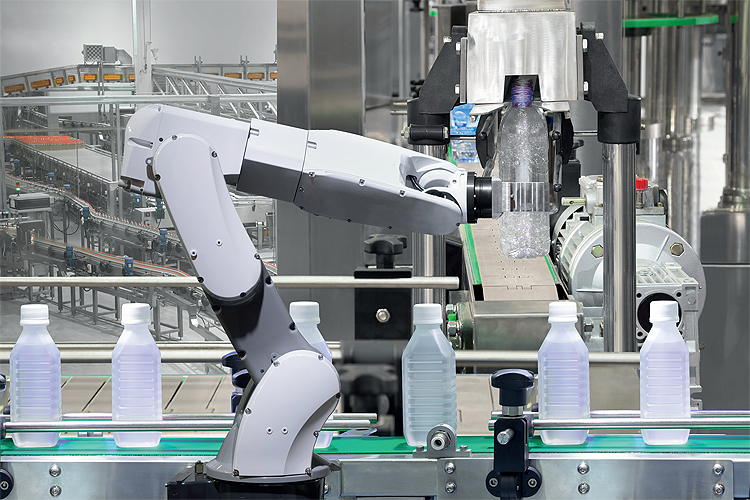 Maintaining a healthy balance
Both the pandemic and Brexit have aggravated the challenges faced by food and beverage manufacturers, with consumer demand fluctuating, supply bottlenecks in certain areas and rising costs all converging to create a perfect storm. Safety recalls in particular, continue to represent one of the biggest challenges facing manufacturers, proving both costly and risky.
A report launched in 2019 indicated that food safety recalls were on the rise. But rather than pointing to a dip in standards, reasons cited typically centered around new labelling requirements, improved capacity for identifying anomalies, and growth in the 'free from' sector which is particularly vulnerable to cross contamination issues.
And of course, Covid has since brought with it a renewed focus on the contamination risk from people and pathogens within the production plant.
In a world where food safety is paramount, and brand reputation king, even one safety recall is too many. And when it comes to addressing this problem, asset management and maintenance remains, for many, an area which holds huge potential for improvement.
Maximizing automation, minimizing risk
It's no secret that the key to addressing these challenges resides in digital transformation. Many plants still use manual, spreadsheet-centric processes to support their equipment maintenance programs, which is hugely risky as it leaves food companies vulnerable to errors, exposed to unnecessary downtime and costs, and potentially lengthy compliance processes. In addition, the resources required to support such a model would clearly hold more value if deployed elsewhere.
The level of automation associated with food production facilities varies immensely but one thing is clear. The more limited the automation, the greater the risk from human error, which can result in downtime, safety risk and waste. High levels of automation, machine learning and intelligence through adopting a predictive, or prescriptive, approach to asset management and maintenance, can reduce this risk substantially, minimizing recalls and maximizing reputation and profits.
The big data challenge
Sensors on all machines and production lines can help to provide the real-time data necessary to deliver on this, providing an opportunity to map live data with historical and third party information and make informed decisions quickly.
The level of granularity of insight which can be obtained using sensors is hugely valuable. For example, on certain machines, vibrations can be monitored to detect the extent to which bearings are morphing from round to oval shapes, thus impacting the reliability of the piece of equipment and predicting the point at which it will fail.
But the end goal is far greater than merely improving Overall Equipment Effectiveness (OEE) across the production line. For example, it's not uncommon to hear about recalls involving the risk of metal contaminants in products. Typically, this kind of recall is synonymous with machines failing and a theoretical risk that batches have been compromised. The problem is that machine insights are often collected at the end of the day, rather than in real-time, resulting in a lag which quickly translates into a bottleneck and reputational and logistical risk.
And when it comes to potential contamination from Covid or indeed viruses or bacteria, increased automation inevitably results in a need for fewer people on the shop floor, reducing that risk, but equally, can help through collating data from temperature scanners and image recognition. These insights can help to provide data on those operatives displaying signs of infection, and provide an opportunity to reduce this risk. In parallel, predictive maintenance software can identify the right cleaning intervals to minimize contamination risk, but avoid unnecessary cleaning which could impact a machine's lifespan.
Through collating insights in real time to be able to foresee malfunctions, rather than at the end of the day once the damage has been done, manufacturers can truly spot anomalies before they become big, debilitating problems.
Essentially, all of the sensors in the world can't help to deliver value, drive performance or reduce risk if they are unconnected and the resulting data sits dormant.
Maintenance 4.0
Maintenance 4.0 addresses this disparity through capturing sensor readings in a 'data lake' repository, applying algorithms and analytics to understand precisely why assets wobble or fail, and identifying how to correct the problem, all in a live environment. Crucially this approach leverages these insights to advise maintenance personnel on the actions to take to avoid asset malfunction.
This move from reactive maintenance, which is considered the easiest approach but often the most expensive one in the long term, to a condition-based, predictive strategy is a crucial shift in the quest to raise standards and expand market share.
This ability to identify, and resolve issues in real time ensures the smooth running of the food production plant and reduces the risk of waste, contamination and downtime.
A converged model
Digital transformation is undoubtedly seeing the convergence of IT, operations and business to scope out models which are predictive rather than reactive, and minimize the risk of recalls substantially.
So much more than OEE, which was typically the end goal in earlier maintenance solutions, in-depth insights and analysis stand to refine reliability and performance, and ultimately, raise safety standards and demonstrate best practice across the food industry.
Given the shifts taking place across the food sector in the wake of the pandemic, few can afford to gamble on their reputations and profit margins. Forward thinking food companies are waking up to the prospect of a Maintenance 4.0 approach in their quest to protect both the customers they serve, and their brand reputations.
Infor
Marcel Koks is Industry & Solution Strategy Director, Food & Beverage at Infor, a global leader in business cloud software specialized by industry. Providing mission-critical enterprise applications to 67,000 customers in more than 175 countries, Infor software is designed to deliver more value and less risk, with more sustainable operational advantages. It empowers its 17,000 employees to leverage their deep industry expertise and use data-driven insights to create, learn and adapt quickly to solve emerging business and industry challenges. Infor is committed to providing customers with modern tools to transform their business and accelerate their own path to innovation.
For further information, please visit: www.infor.com