Supply chains everywhere have become too lean – and not just in the food and beverage industry. This trend was highlighted by pandemic-driven shortages in virtually everything – medicines and medical equipment, construction supplies, even toilet paper. These shortages show no signs of stopping either. UK supermarkets are still seeing empty shelves due to a lack of truck drivers and because of manufacturers struggling to source ingredients. The ongoing war in Ukraine is causing a noticeable lack of availability of wheat and sunflower oil, amongst other products, and growers are putting the brakes on the cultivation of certain produce because of the excessive energy costs involved.
The current situation has led the UK's National Farmers Union (NFU) to warn that the UK is sleepwalking into a food supply crisis, which is not actually that surprising given that current shortages show no signs of abating. If the last few years have taught us anything, it is to always expect the unexpected and never say never. For the food and beverage sector in particular, this is what makes risk management not only important but difficult too.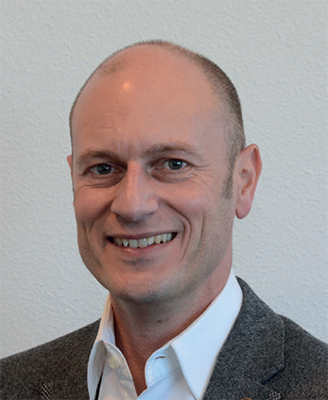 So how did we get here?
Since the early 1980s, product portfolios and customer choice in supermarkets have exploded. For example, in the past you only had fresh produce during the local harvesting season, but now you can eat any fresh produce the whole year round because there is always somewhere in the world where it is being harvested. Smaller pack sizes are more prevalent, to cater for those who live alone, and convenience foods are now a major feature of any supermarket. On the sourcing side, a great deal of complex new ingredients are now available to manufacturers, and new varieties of crops have been developed.
All this leads to longer, increasingly complex supply chains. For the food and beverage sector, this has seen the establishment of rigid supply chains, many of which have grown out of long-standing relationships. In times of stability, these rigid, tried-and-tested supply chains worked well but, as we have seen more recently, in times of turbulence and unpredictability, a different approach is needed.
As has become all too evident, certain food and beverage supply chains are precariously extended around the globe, making even the slightest hiccup ripple through like a destructive shock wave. Over-extended supply chains and a reliance on single sourcing, in combination with trying to run leaner manufacturing operations, have all played a role in the current situation. While these can all contribute to more efficient manufacturing, could it be that this approach has been taken to risky extremes? In pursuit of greater efficiency and reduced costs, have we changed the equation to such an extent that the risk/reward ratio has become significantly out of balance? With this in mind, perhaps a little fat in the supply chain diet may not be such a bad idea, after all?
A careful balancing act
Of course, adding a little 'fat' – i.e., buffer – into the supply chain comes with increased financial impact as well as potential risk of obsolescence, depending on the item in question. Hence, this course of action needs to be balanced against the potential benefits to be reaped in terms of resilience and maintaining those all-important customer commitments. Better demand forecast data, visibility deep into supply tiers, hedging and buffering – these are all tools that can be deployed. But, ultimately, it all boils down to this: food and beverage businesses need to constantly and consistently assess and adjust their supply chain strategies to respond to changing demands and changing market dynamics.
This could involve a variety of factors. So, more local sourcing and the ability to switch easily to other ingredients and suppliers, taking into account any knock-on effects on product formulations and product quality. At the same time, if sourcing is to be brought closer to home, perhaps consumers might have to accept that there will be less choice of fresh produce? The growth in popularity of veg boxes, with seasonal produce delivered direct to the door, is testament to the fact there is an appetite to shop seasonally. From a sustainability point of view, this would certainly be helpful too, as would a reduction in packaging, something else that could simplify the sourcing process.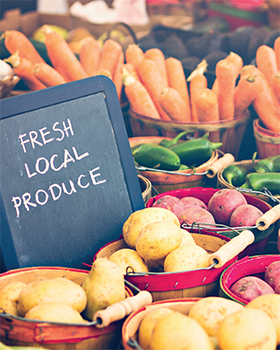 A cultural shift
Industry culture also bears some responsibility for the inflexibility of supply chains. Typically, large retailers have wielded enormous power to force suppliers to operate on the thinnest of margins, because they themselves have had to fight hard for every pound of profitability. They have also not permitted suppliers to pass any unexpected cost increases on to them, further tightening the vice-like grip on the suppliers. What has resulted is a cascade of brutal cost pressure throughout the supply tiers, with major suppliers also guilty of similarly pressurizing their own suppliers. With the current cost of living crisis, this situation is only set to get worse.
If any good can come out of the current situation, perhaps it is that it has forced customers and suppliers to realize their mutual interdependence, working towards greater collaboration and trust, leveraging innovative technologies to facilitate this.
Lessons from the past
While there is reason to hope that some of the lessons learned from the current shortages, in terms of supply chain strategies and supplier relationships, will become institutionalized in the food and beverage industry's culture, an extra dose of vigilance is recommended to avoid falling back into old ways. But this could very well change if companies and consumers have to pay for the true cost of the environmental footprint of extensive, complex supply chains. It is all a very careful balancing act but one which the industry needs to perfect if it is to continue to thrive in our ever-changing world.
For a list of the sources used in this article, please contact the editor
Marcel Koks
www.infor.com
Marcel Koks is Infor's food industry strategy leader. Infor is a global leader in business cloud software specialized by industry. Infor's mission-critical enterprise applications and services are designed to deliver sustainable operational advantages with security and faster time to value. Over 60,000 organizations in more than 175 countries rely on Infor's 17,000 employees to help achieve their business goals