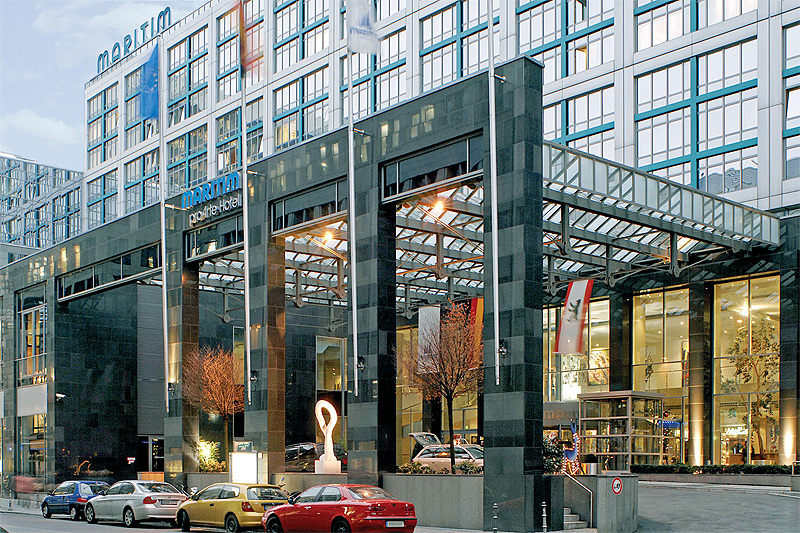 Top of the conference league
Having had success in seven other countries around the world, Maritim Hotels is now looking to establish itself in the world's fastest rising economy
A lot has happened since the last time Food Chain met with Maritim Hotels at the end of 2006 – within the company, across the industry and around the world. The most significant event was of course the recession of 2009, a crisis with particular impact on the hospitality industry that even a prominent multi-national chain such as Maritim was not immune from. Despite this, Maritim's keen understanding of customer service saw it bouncing back throughout 2010 and 2011 with outstanding customer volumes and entry into a new market: China.
In July 2010 the German-based chain opened its first venue in the country: Hotel Wuhu, a five-starred 602-room complex located in the prefectural city of Wuhu. This has been recently followed by Hotel Shenyang, which in July 2011 soft-opened with 631 rooms and the grand opening expected in October this year. Wuhu and Shenyang, though having a population of 3.5 million and 7.5 million respectively, are comparatively small urban areas – neither reaching the dizzying populations of Beijing, Shanghai or Guangzhou – and therefore are not immediately obvious choices through which to establish a presence but, as director of international sales Mark Spivey points out, it is part of a shrewd corporate strategy.
"The original idea we had was to open in Beijing and we even had everything set up for that. However, what we found through working with our partners is that there is currently an influx of hotel chains in destinations such as Beijing and Shanghai. Everybody is trying to make their name stand out in these markets but it is not going to work. Take Shanghai for example where you have more than 30 world-renowned hotel brands fighting for the same business: it leads very quickly to over saturation. Unless you have already established a name for yourself, it becomes difficult to compete.
New approach
"What we have tried to do is approach the region in a different manner. Wherever you set up in China, the business that you are procuring is
80+ per cent domestic travellers with very few foreign nationalities. That means you work with Chinese companies in developing their business; the only way to get a good reputation in the market is to work where you can support Chinese businesses rather than fight with international competition. Thus our development strategy looks at secondary cities like Shenyang that have a lot of domestic business, which will allow us to gain a good track record that eventually opens doors to the bigger cities. If you do it the other way around as a lesser brand name, you simply will not succeed in China.
"He added: "In addition, a key account for Maritim from a German perspective is BMW and the company has opened a new car plant producing the 3 and 5 series in operation in Shenyang. The plant, a joint venture between the BMW Group and Brilliance China Automotive Holdings Ltd., produces vehicles solely for the local market and contributes to developing and penetrating the Chinese market." BMW's presence in Shenyang made the location even more attractive for Maritim.
Located in Yuhong, the city's largest business district, Maritim Hotel Shenyang is intricately designed for the meeting and conference market. Its central auditorium, the Maritim Ballroom, is a 1450 square metres space with a ceiling of 9.9 metres high capable of hosting up to 1400 people. In addition to this there are a further 15 smaller conference rooms between 80 and 430 square metres at a height of 5.7 metres; these bear the names either of German cities that have Maritim hotels such as Dresden, Berlin and Munich or Chinese cities in which Maritim plans to open new venues including Changzhou, Hohhot and Hefei. Hotel Shenyang of course has a full compliment of recreational facilities including an executive lounge, fitness centre and health spa, swimming pool and three restaurants – a modern international buffet restaurant, an authentic German speciality restaurant and a Chinese restaurant with localised menu.
Refocused strategy
Business for Maritim has been pleasantly busy throughout the last 18 months. Following the crisis in 2009, when a sudden drop in travellers beginning May left end of year results noticeably down, the company refocused its strategy to minimise the impact. "There was a shift into picking up business primarily from the domestic market," Mark explains. "By maintaining a majority of our pre-booked domestic businesses we found that yes, there was a reduction in business, but it wasn't as bad as anticipated. A lot of people that wanted to cancel had their conferences moved to the following year, meaning we already had a base to work from by the time 2010 came around. This proved extremely successful because we actually fared better in 2010 than we did during 2008."
This upward trend continues into 2011, with predictions for total customer turnaround by the end of this year being between 2.7 and 3.6 per cent up on 2010. Maritim's initial success on the Chinese market has been a bolster to the company and it is already set to open its third venue in the country: Hotel Hui Zun, a comparatively small 288-room five star hotel housed in a 30-storey tower. It is located in Anting, a town in the outlaying Jiading District of Shanghai, famed for its burgeoning automotive industry including another German-Chinese joint venture, Shanghai Volkswagen Automotive and home of the Formula 1 race track, hosting the Chinese F1 Grand Prix. Hotel Hui Zun continues Mairitm's strategy of targeting smaller urban areas that will re-enforce the chain's presence in this new and exciting market.
That is not to say Maritim is ignoring its other markets, of course. As Mark illustrates, the future of the company is about thinking globally whilst acting locally: "The beauty of our hotel chain is we operate hotels in different markets with different strategies, so that our Mauritius businesses are very different to those in Berlin for example. Each location has different demographics and high seasons and we now gear the activities of each toward the top five destinations from which they procure clients. By doing this, getting our hotels' management to think a little bit differently and work closely with Maritim's sales offices, we have the key to success."