It is always good to have experience before becoming part of a long-established business. For co-owners and co-presidents Marion and Henry Swink, their previous experiences in the food industry have been critical in helping them continue the success of McCall Farms.
"It has been a hands-on operation between my brother and myself," Marion Swink says. "We concentrate on what we know."
The Effingham, S.C.-based company specializes in canned fruits and vegetables, including mixed vegetables, beans, apples and peaches. Founder James McCall started the company in 1938 after he built a 2,000-acre farm in Effingham.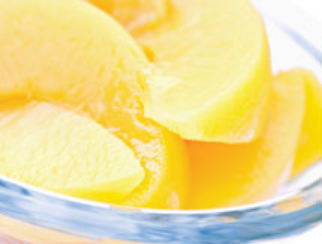 Over time, McCall Farms grew a reputation for producing quality and fresh southern vegetables. In 1954, however, the company changed its operations from a farm to a 5,000-square-foot manufacturing operation that canned locally grown tomatoes, okra and corn.
When McCall Farms' success surged even further, the company added squash, string beans, peas, peanuts, potatoes and peaches to its lines. Today, McCall Farms employs a staff of more than 850 and enjoyed sales exceeding $200 million in 2011.
"We literally sell to every major chain in the United States," Marion says, noting that these include Walmart and Food Lion. "The food tastes good, it is convenient and it is what we grew up eating."
Of McCall Farms' products, Swink is especially proud of its Simple Suppers line, which the company introduced last fall. Sold in 27-ounce cans, the line's meals come in such flavors as Beef Stew, Chicken n' Noodles, Creole Fixin's and Chili.
"It really is a convenient thing to get out of a can," he says.
Family in Food
Swink says his family has a long legacy in the food industry. Before coming to McCall Farms, he and Henry Swink worked as farmers for seven years. "We are in what we [have known] for generations," Marion Swink says. "I think being a family-run company is an advantage."
He adds that a third generation of the Swink family is now working at McCall Farms. His daughter, Gray Swink, oversees the company's human resources department and lean manufacturing, while his nephew, Woody Swink, is a sales associate.
Another nephew, McCall Swink, works in the company's manufacturing department. "I love working with my family," Marion Swink says, but asserts that he is proud of his entire staff. "We are all in this thing together."
Coping With Challenges
McCall Farms is coping with an increase in the price of steel, Swink says. "Our cans are about 98 percent steel, and [the cost] has doubled over the last three years," he says.
To cope, the firm has strived to use less steel or other materials, including base or thunder metal.
He adds that the company also copes with negative perceptions that customers have about tin cans. "We are trying to clear up the false [rumors] about [them]," he says.
Spreading Awareness
Going forward, McCall Farms wants to help promote the consumption of vegetables in American homes. Swink notes that today, only a small percentage of Americans eat all of their vegetables.
"I don't think people understand [their value]," he says. "Americans consume [only] 19 percent of the vegetables they should eat."
McCall Farms wants to get that number up to 40 percent. "We, as a nation, don't eat the vegetables that we should be eating," Swink says.