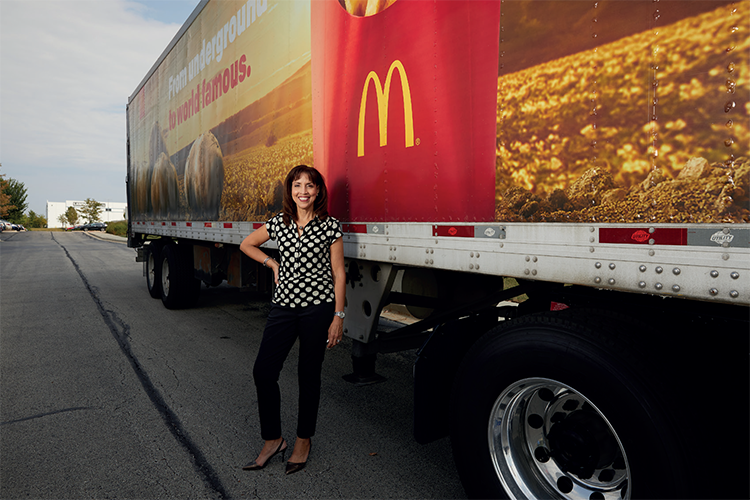 The legend lives on
A food industry icon for more than 65 years, McDonald's remains one of the world's best-loved restaurants thanks to strong supplier relationships and a dedication to customer experience
It's fair to say that a lot has happened since Multimixer salesman Ray Kroc stumbled upon Dick and Mac McDonald's small but successful California hamburger restaurant in 1954. Less than a year later, Kroc was the McDonald brothers' franchise agent and the first McDonald's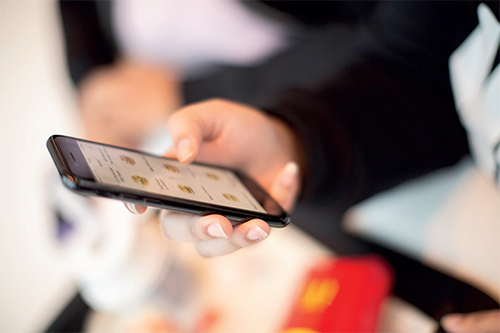 restaurants took hold across the United States. By 1958, the fledgling restaurant chain had already sold its 100 millionth hamburger.
Sixty-six years since the first McDonald's franchises were opened, the legend continues. In 2021, McDonald's popularity across North America and the rest of the world endures, thanks to a continued belief in key tenets laid out by Kroc in the company's earliest days. The first of these? Customer experience.
"At the heart of McDonald's is the experience we offer," declares the company's Senior Vice President and Chief Supply Chain Officer for North America, Marion Gross. "For 65 years, we've created iconic experiences for billions of people around the world. Along the way, we've always focused on following our customers' needs, finding the most convenient and engaging ways for them to enjoy McDonald's.
"Through world-class training and a commitment to execution, we're proud that, no matter where you are in the world, you can enjoy your favorite McDonald's menu item and the experience will be the same – from Canada to France, and from Australia to the United States."
Competitive advantage
The engine behind this superior experience is another aspect Kroc emphasized during the company's early days – the establishment of strong supplier relationships. Using Kroc's unique 'three-legged stool model', where franchisees, suppliers and employees work together to meet the needs of customers around the world, McDonald's is able to leverage its size and scale to meet consumer expectations, while sustainably and profitably growing the business in a way that ensures all legs of the stool prosper.
"The three-legged stool model shaped a culture of partnership and collaboration that is a competitive advantage for McDonald's," Marion says. "The alignment and balance of interests among all three legs of the stool is essential and has been key to our success as a company.
"This model enables us to consistently deliver locally relevant restaurant experiences to customers and to be an integral part of the communities we serve. Moreover, the dynamic allows us to identify, implement, and scale innovative ideas that meet customers' changing needs and preferences. You might call it our special sauce!"
Unsurprisingly for a company with such a legacy and heritage of strong supplier partnerships, McDonald's supply chain business model is equally unique. Unlike other supply chains designed to work at a transactional level, McDonald's network looks across multiple points of integration and cultivates strategic, long-term connections. The result is a shared culture that encourages long-term growth and a competitive advantage for the entire system.
"We strive to have solid, mutually beneficial relationships with all our suppliers," Marion asserts. "Our supply chain is one of a kind. Our strategic suppliers have a heightened sense of belonging and commitment to the McDonald's System. They are aligned with our values and engaged at every step to deliver a high quality experience with safety top of mind in our restaurants, and that's a direct result of our philosophy.
"Furthermore, our strategic suppliers act in a way that preserves our culture because they understand that their success is contingent on McDonald's success. As well as engaging the hearts and minds of their employees to help create solutions for the McDonald's System, they also give us 'first choice' on production capabilities, capacity and new products. In short, there truly is a commitment to growing the business together."
The resilience the company demonstrated throughout the Covid-19 pandemic is a great example of the strength of the McDonald's System and its celebrated three-legged stool. While the company concentrated on keeping its customers and employees safe throughout the crisis, McDonald's network of partners allowed its restaurants to maintain supply globally.
"During the pandemic, we held a weekly call with our suppliers to keep them closely connected as Covid-19 restrictions rapidly impacted the business," Marion reveals. "We provided opportunities by leveraging our supplier network on emerging issues, mitigation, and best practices.
"To further enhance customer experience during the pandemic, we worked with our suppliers and franchisees to refocus the restaurant menu, while continuing to serve the customer their favorite McDonald's offerings. In addition, McDonald's, suppliers, and franchisees came together to donate food to various food banks across the US, as well as source and donate personal protective equipment for medical first responders. Incredibly, several suppliers stepped up and converted lines to produce hand sanitizer when demand exceeded supply during the height of the pandemic so that our employees and customers could feel safe inside our restaurants."
Digital convenience
With customer demand for more digital and personalized experiences top of mind, McDonald's is taking action to make its customer experience even faster and more personalized.
"Going forward, we recognize that convenience is paramount. Consumers have an elevated demand for digital convenience and easier ordering, delivery, and payment. Beyond speed, accuracy has become foundational in delivering a great customer experience," says Marion.
As always, the company will celebrate its core menu, alongside connecting with its customers through creative content and cultural moments that connect to customers. To lead these efforts, the company has announced the creation of a new Customer Experience team to transform the ways that customers engage with the McDonald's brand.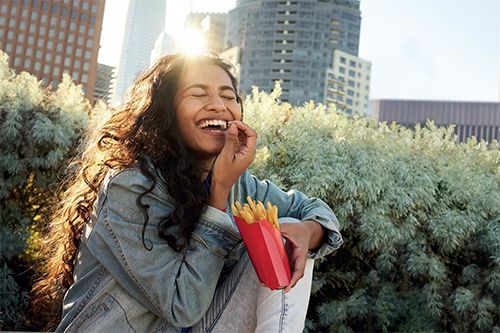 "Building on the success of our Accelerating the Arches growth plan," Marion offers, "we're excited by the newly created Customer Experience team and Chief Customer Officer (CCO) role announced in July 2021 that has oversight for the end-to-end customer experience. The team will oversee everything from the physical restaurants we design and build, to the digital experiences and marketing that we embed at each step in the customer journey."
Customer feedback and a focus on consumer demand are also playing an instrumental role in the evolution of McDonald's menu. Along with the introduction of new McCafé Bakery items and the Crispy Chicken Sandwich in the US, the company continues to bring fresh twists on classics, like Spicy Chicken McNuggets® and the Caramel Brownie McFlurry®. Most recently, in August 2021, McDonald's showcased 'craveable' favorites like its classic Big Mac® and Chicken McNuggets® to deliver rapper Saweetie's 'Favorite Order'.
"Our Famous Orders campaign was built to connect with the next generation, cultivate digital adoption and grow our brand for the long-term. The campaign resonates because it's based on a simple fan truth: No matter how big or famous you are, everyone has a McDonald's order," Marion proclaims. "We've been on a journey to elevate our brand in culture and are thrilled to partner with several artists including Travis Scott, J Balvin, BTS and Saweetie to bring their favorite McDonald's orders to customers nationwide.
"The latest order is from Saweetie, someone who uses her voice for important causes she cares about, including standing against Asian hate earlier this year and using her platform to empower women. Importantly, she's a lifelong McDonald's customer and fan since growing up in Hayward, California."
Adapting and developing
Featuring a Big Mac®, 4-piece Chicken McNuggets®, medium World Famous Fries®, a medium Sprite®, Tangy BBQ Sauce and 'Saweetie 'N Sour' sauce – Sweet 'N Sour sauce re-named in the artist's honor – the Saweetie meal won't be the last installment in McDonald's engagement with customers. In fact, the team already has plans to excite customers through collaborations with Space Jam, as well as Eric Emanuel and Adidas on McDonald's All-American Games merchandise.
"We are always evolving with our customers' tastes and preferences, and we are happy to explore new trends that might keep our menu fresh and relevant," Marion explains. "We do that in different ways. It could be as simple as adding a new sauce or salad ingredient, right up to removing artificial preservatives, flavors and colors from products, or improving the nutritional profiles of our Happy Meals. Right now, we are testing a new plant-based burger, the McPlant, in select markets outside the US."
To remain popular and prosperous in the decades ahead, McDonald's understands that it must stay true to its roots and heritage. In line with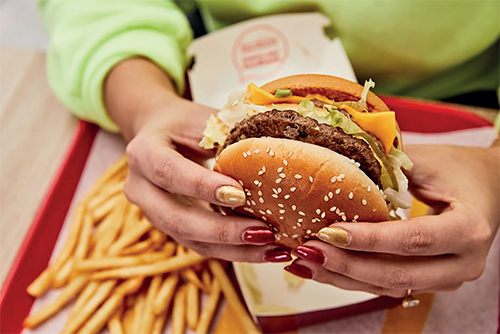 the three-legged stool model, the business is determined to live up to its values of Service, Inclusion, Integrity, Community and Family. To this end, McDonald's is continuously adapting and developing as it becomes a better, more sustainable and more actively compassionate organization.
"When we say, 'billions served', it's so much more than just hamburgers," Marion points out. "We serve many stakeholders, from our communities and customers, to our restaurant crews, to farmers, franchisees, and suppliers. We know that, with our size and scale, we can make a real difference in the world. To do so, we've identified four focus areas to make an even greater impact in the future. These four areas are those that matter most for our business: food quality and sourcing, our planet, community connection and jobs, inclusion & empowerment."
Growth strategy
From the ongoing work of the Ronald McDonald House Charities® to collaboration with the Next Gen Cup Consortium for the development of sustainable packaging solutions, McDonald's corporate social responsibility efforts are vast. August 2021 saw the company's latest step forward in this direction, with the exciting introduction of the Mutual Commitment to Diversity, Equity & Inclusion.
"While we have always been committed to diversity, equity and inclusion, the current state of our society has prompted us to consider what more we can do to advance these principles both internally and externally," Marion states. "As a reflection of our values, we hold ourselves accountable to represent the diverse communities in which we operate, accelerate cultures of inclusion and belonging, and dismantle barriers to economic opportunity.
"The purpose of the Mutual Commitment to Diversity, Equity & Inclusion is to accelerate change in our business, and in industries beyond our own, by inviting those that work with us to join in our ambition to deliver meaningful and overdue societal progress. McDonald's and our US franchisees spent approximately $14 billion throughout our US supply chain in 2020, an industryleading 23 per cent of which was with diverse-owned suppliers, meaning businesses that are 51 per cent owned and controlled by women and/or Black, Hispanic, Asian, Indigenous, Veteran, LGBTQ+, and disabled persons. While that's quite an achievement, we know we can do more."
Having enjoyed its strongest quarterly two-year growth in over 15 years in 2020 in the US, McDonald's now plans to take major steps forward on its Accelerating the Arches growth strategy. By tapping into customer demand and running great restaurants and drive-thrus, the organization will continue feeding and fostering communities, and making delicious, feel-good moments easy for everyone, while still living out its core values.
"We're Accelerating the Arches by committing to our well-established offering, but we know that customer experience today reaches beyond the physical walls of our restaurants, which is why we are also determined to better serve our digitally connected customers," Marion concludes. "As our Founder Ray Kroc once said, 'Look after the customers and the business will take care of itself'. At McDonald's, we will be doing that three-to-five years from now and beyond, just as we always have done."
www.mcdonalds.com/us