A slice of life
Having satisfied pizza cravings for over 50 years, Mr Gatti's Pizza is enjoying a new period of fantastic growth, which is expected to continue for the foreseeable future
Founded by James Eure, and named for Colonel Eure's wife's maiden name, Gatti, Mr Gatti's Pizza began existence as 'The Pizza Place' in Stephenville, Texas, in 1969. In the early 1970s, Mr Gatti's headquarters moved to Austin, Texas, where it pioneered the Family Entertainment Center (FEC) concept, combining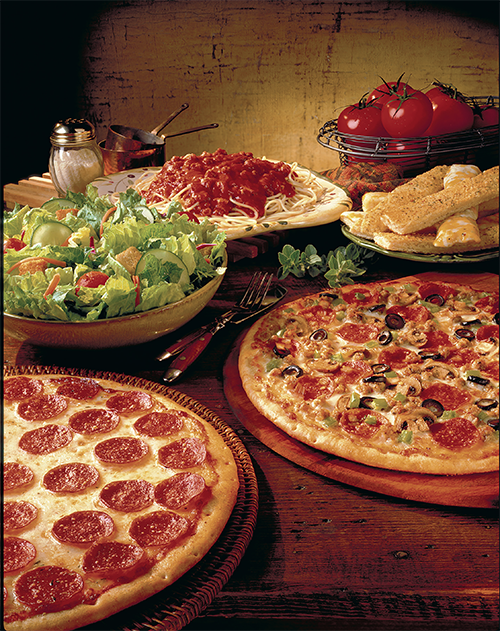 dining with gaming to create a fun family experience.
After more than a decade without selling new locations, Mr Gatti's re-commenced franchising in 2019, and despite the many challenges created by the Covid-19 pandemic, Mr Gatti's has now sold more than 50 new franchises, for a total of 120+ open or in-development locations across eight US states. "So many new franchisees committing to open locations during these times is a powerful testament to the strength of the Mr Gatti's Brand and our franchise system," said Jim Phillips, Mr Gatti's CEO.
Throughout Mr Gatti's long history, its 'food first' philosophy has endured, featuring fan-favorite pizzas made according to the same recipes James Eure and his team developed more than 50 years ago. "Mr Gatti's pizza is made with fresh, hand-rolled dough prepared daily in each location," says Jim. "The commitment to food quality continues with a proprietary pizza sauce produced by its long-time vendor partner, Heinz, unique smoked provolone cheese sourced from Leprino, and topped with fresh meats and other toppings provided by Hormel.
"Mr Gatti's commitment to great food and a fabulous entertainment experience that features pizza, pasta, and a salad bar along with state-of-the-art games has given us our longevity and popularity," Jim continues. "Whether it's an old favorite like a pepperoni pizza, or one of Mr Gatti's signature pizzas like the Gatti's Deluxe, our unique menu selection is proven in its ability to satisfy our customers' pizza cravings."
Strong relationships
The Mr Gatti's brand has enjoyed considerable growth in the last several years, and Jim goes into some detail as to the reasons behind this. "About 25 percent of recent franchise growth has resulted from expansion by existing franchisees. The remaining new franchises sold have been acquired by experienced restaurant operators who love the brand and see its potential. Almost all new franchisee sales have resulted from internally-generated sources emanating from the company's existing franchise system and website. Almost all of the new franchisees have related their own 'Mr Gatti's stories' about happy childhood memories enjoying Mr Gatti's food and games. The company's very attractive unit economics certainly contribute greatly to the appeal of the brand to its investor-operators. Additionally, the franchisor is committed to offering very competitive royalty and add-fee rates and consistent franchise agreement terms to all of its franchisees.
"Management encourages creativity and individual expression from each of its franchisees as they develop their locations. For example, an exciting Mr Gatti's FEC newly opened in Brenham, Texas, features a remarkable 'Bellagio Las Vegas' style fountain in addition to 'on-tap' craft beer and wine – the first such concept extension within the Mr Gatti's family.
"Regardless of the size and location of a Mr Gatti's store, each restaurant is designed and operated to create a family-friendly and exciting atmosphere."
One opportunity that the current owners of the company identified prior to their acquisition of the business in 2015, was the potential to manufacture and distribute Mr Gatti's proprietary products, addressing long requested customer demand. The first of those products – Mr Gatti's Famous Ranch Dressing – was launched in 2021, after years of research and development, and is now available in select Mr Gatti's locations and at www.mrgattispizza.com. "Our loyal customer base absolutely loves Mr Gatti's ranch dressing, creamy Italian dressing, pizza sauce, macaroni and cheese, and other unique recipes that we've developed and maintained over the years," Jim says. "Charlie Kaminsky has served as head of culinary for Mr Gatti's for more than 35 years and has provided consistent menu direction and innovation during his long career with the company.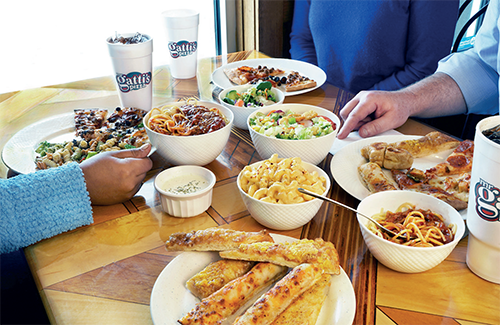 "Next up in the line of proprietary products to be launched is Mr Gatti's Original Creamy Italian Dressing. This long-time favorite is being brought back by the current management team and has undergone more than two years of product research and development. We expect to launch a tangy shelf stable product in addition to a refrigerated mild creamy Italian offering during 2022. An additional half dozen or so proprietary products are slated for development and distribution in the coming years as well as exploring additional channels of distribution in response to customer demand."
From the franchisees themselves, to the men and women who staff its locations, Mr Gatti's is a business that considers the 'people side' of its operations as its North Star. "Of equal importance to the brand's commitment to high quality fresh food, is management's commitment to maintaining a high-integrity, ethical workforce that enjoys a family atmosphere and extends those values to our guests," Travis Smith, VP of Marketing says. "Our remarkable franchisees go out of their way to support the communities in which they live and work, with heavy involvement in their churches, schools, and local events. The family atmosphere that Mr Gatti's is famous for is something that starts in each store with the franchisee, their team members, and then extends to the guests they invite to dine and play in their locations."
As well as benefitting from the amazing work of its people, Mr Gatti's is also blessed to have a very strong and long-tenured group of vendors. Shawnee Mills, Leprino Cheese, Hormel Meats, Coca Cola, Dr. Pepper, Consolidated Delivery Systems, Brown Food Service, Hunger Rush, and many others enjoy multi-decade relationships with Mr Gatti's.
"These strong relationships have proved invaluable during challenging times such as 2020 and 2021, and have contributed greatly to the company's success," the brand's CFO, KC Mann, states, before going on to explain how the business has navigated the Covid-19 pandemic. "Like all in our industry, Mr Gatti's was highly challenged during the pandemic. Our phenomenal growth and expansion during this difficult time are directly attributable to the outstanding operators among our strong franchisee system. Not a single franchisee gave up during the pandemic. Each franchisee went to extraordinary lengths to maintain their core employee and staff base, avoid layoffs, pivot to emphasizing delivery and carryout alternatives, and remain committed to the Brand's 'food-first' ethos."
Going forward throughout 2022, and beyond, the brand's management and franchisees are committed to maintaining the momentum that has been established during the past several years. "It is our expectation that Mr Gatti's will continue to expand its footprint through the sale of new franchises," Jim points out. "Tremendous opportunity exists with open markets in Texas, Louisiana, Mississippi, Georgia, Alabama, Kentucky, Tennessee, Indiana, Ohio, Florida, and the Carolinas. Our growth strategy is to fill-out existing markets and expand throughout the Southeastern United States, bringing Mr Gatti's back to states where its presence may have been reduced in past years prior to the current ownership and management teams' stewardship of the brand.
"The franchisees, management, and owners of Mr Gatti's share a tremendous excitement about the future of the brand. We believe that the 'food-first' and 'family-fun' atmosphere that each member of the Mr Gatti's family shares bodes well for the company's future. Our strong operating economics and the brand's remarkable strength displayed during the pandemic are great indicators that the unique Mr Gatti's offering has a place in the hearts of our current guests and future customers throughout the country," says Jim.