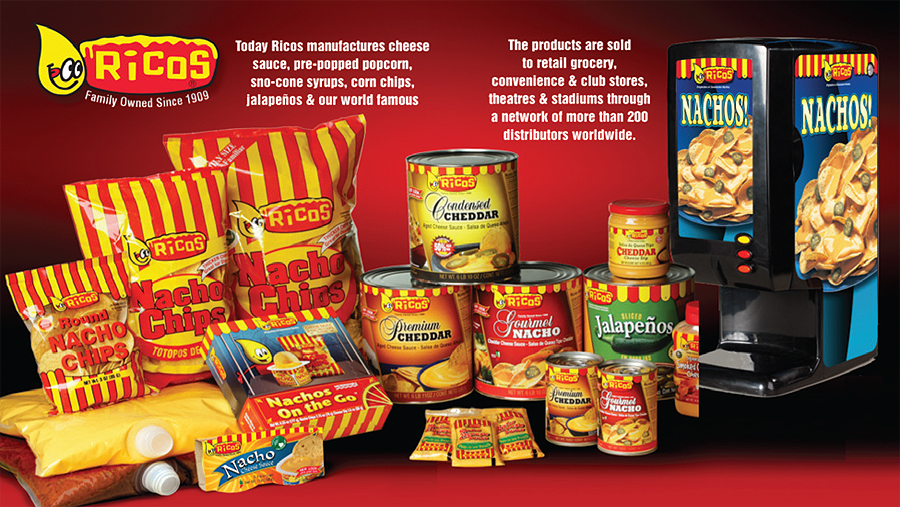 Bags of fun
A leader in the world of fun food and equipment, MRS Packaging is dedicated to providing high quality equipment, supplies and disposables to customers
Founded in 1990 by Mr Manu Soni, MRS Packaging Ltd was created with the vision of providing the highest quality equipment, supplies and disposables to customers that are key players in their
respective spaces.
Keen to become the leader in delivering optimum quality concession and catering equipment, food supplies, disposable packaging services to clients without sacrificing excellent customer service, MRS Packaging has spent the past 16 years becoming a pioneer in the food and beverages industry for those in the Middle East, Asia and Africa. "A firm believer in the role of industry in shaping customer taste and demand, my understanding of the changing demographics of the markets my customers cater to, as well as my pursuit of technology, has been instrumental in positioning MRS Packaging as a leader in the world of fun food and equipment," says Mr Manu Soni, Founder and Managing Director of MRS Packaging Ltd.
He continues: "In the past two-anda- half decades, MRS Packaging has introduced among other interesting food options, nacho chips and flavoured pocorn to cinemas, which was previously virtually unheard of. We were also the first to go to market with nacho tortilla chips in the retail space as 'Nachos 2 Go'." Supplying the best quality product in its store, the company is a firm believer that nachos are the most important snack for every event, movie or gathering. Recently adding to its product range of nacho machines, nacho chips, cheese, chill and salsa as well as nacho trays and supplies, MRS Packaging has introduced refreshing guacamole to further enhance consumer experience and improve profits for customers.
Today the UAE's leading suppliers of fun food and concession equipment, MRS Packaging currently employs more than 65 personnel and celebrated 25 years in operation in 2015. Products and services available within the company's extensive range are segmented into divisions: concession equipment, food supplies, disposable packaging and business consultation. Within concession equipment, products include popcorn poppers, with cabinets, carts and dispensers; nacho, salsa and cheese warmers; cotton candy machines, shave-ice Snow Kone machines, Slush and frozen beverage supplies and hot dog grills as well as candy apple cookers. Products in the food supplies segment include popcorn and gourmet popcorn, nachos, chips, cotton candy supplies; cheese, salsa and jalapenos; slush mixes and concentrates and waffles, crepe and pretzels.
Solution provider
For those seeking disposable packaging products, the company offers customers paper, foam and plastic cups, custom print options for cups, matching lids, single use boxes and takeaway
dinnerware and cutlery, tableware and accessories. In addition to these products, MRS Packaging also provides business consultation services, which includes profit counselling, turnkey solutions, business plan viability consulting; food selection consulting and supply planning consulting. "We are a one-stop-shop concession and fun food solution provider," confirms Mr Soni. "We are also a HACCP certified company and a member of the National Association of Concessionaires (NAC), the trade association of the recreation and leisure-time food and beverage concessions industry. To serve customers we have our own warehouse and supply vans and trucks, regional warehouses and logistics as well as an after-sales services technical team. When it comes to our business consulting service, we help customers decide on the right location, demography and food cost as well as market selling price research for specific loc tion and demographic profile."
Indeed, the MRS Packaging team provides customers with quality aftersales service, on-site installation and concession equipment, operational training and advice on how to use and care for the concession equipment supplies. "MRS Packaging also consults customers on recipes and portions that maximise operational profits without compromising on customer happiness," adds Mr Soni.
Core customers of the company include theme parks, such as Dubai Parks & Resorts, sports arenas, stadiums, theatres, cinemas, hotels, restaurants and bars. "We have supply and maintenance contracts with some large theme parks," says Mr Soni. "At MRS Packaging, we know we are not merely suppliers; we participate in our customers' success so that we can succeed with them, and we do this through our culture of continuous improvement in service quality."
With the UAE swiftly becoming the leisure and entertainment centre for the Meena and GCC region, the future looks full of fun for MRS Packaging as it continues to seek out new contracts and continue its ongoing projects with major theme parks. To stay competitive in a growing market, the company won't be resting on its laurels and will instead continue to introduce new options while also delivering exceptional customer service. By maintaining a pioneering approach to fun food solutions, MRS Packaging will certainly be a business than enjoys fun-sprinkled profits.