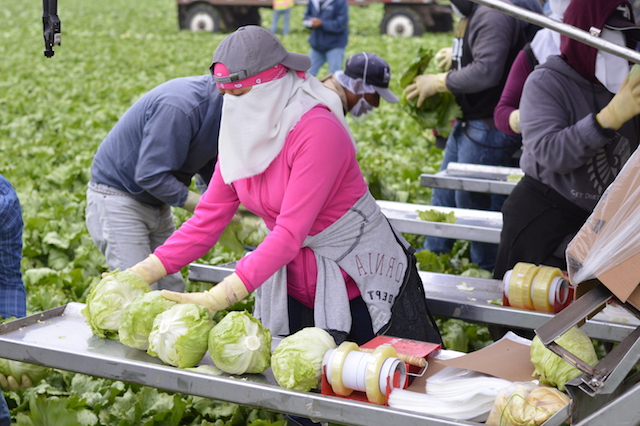 National Produce Consultants LLC
NPC empowers leading brands and enables them to thrive.
When National Produce Consultants (NPC) LLC establishes a relationship with a client, it aims for it to last. While its competitors are more short-term minded, "We're more about building trust and long-term relationships," Vice President Courtney Dyess-Mam declares.
Based in Plano, Texas, NPC aides in the supply chain management of high-quality produce for restaurant chains, schools, healthcare organizations and contract food feeding organizations with its proprietary Produce Cost Management System and its OES Online Ordering platform. President Tony Forsythe started the company 27 years ago.
After gaining experience in the food industry with companies that included Del Monte Food Inc., he had a vision of creating his own firm that brought trust and transparency to the industry. After a chance meeting on a golf course, Forsythe found a financial partner that helped him start the company.
Since then, NPC has partnered with customers such as Golden Corral and First Watch Restaurants Inc. "We also do quite a bit of contracting nationally for your major feeders like Aramark and Sodexo," Dyess-Mam says. "We've got a wide variety in our clientele, and it's vastly growing."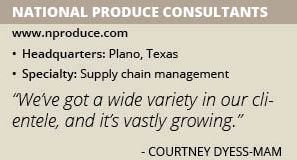 She notes that NPC has established itself as a leader in its industry. "All of our competitors know we are," Dyess-Mam says. "Generally, when we get involved in the business, they start to shake a little bit."
New Levels
NPC is in the process of updating its Online Ordering system, located at www.npcorder.com. The company introduced it in 2010, but "we're taking that to a new level in 2019," Dyess-Mam declares. "We're looking to implement more artificial intelligence to help users with this application."
The firm also has won rave reviews for a mobile ordering app that it recently introduced. "All of our customers love it," she says, noting that it makes managers' lives easier. "They're able to spend more time with the consumers and keep the lines moving."
NPC will next offer advanced shipping notifications, giving users updates on their shipments. For example, if a distributor orders 200 boxes of lettuce from a grower, the notifications will let them know when all of the boxes will arrive.
"We'll be able to take that technology and put it in our Online Ordering portal next year," Dyess-Mam predicts, adding that the company also recently updated its company logo and main website, www.nproduce.com.
"We have simplified and modernized it," she says, noting that it features Corporate Chef Ricardo Carillo's new "Lettuce Talk" blog. "He'll be talking about seasonality changes, culinary ideas, recipes and fun facts as they relate to the fresh produce industry."
In the Right Direction
Dyess-Mam joined NPC 15 years ago. "We're a family run company," she says, adding that Forsythe is her second cousin and that many of her relatives work in its office.
This has nurtured a work environment where people do their jobs with enthusiasm. "We get a lot of pride and pleasure out of helping our end users," she says.
"Our vision, now that we've completed a key part of our rebranding, is empowering leading brands and giving them the ability to thrive," she says. "Every one of our associates live and breathe that when they come into the office each day."
The future looks very promising for NPC, Dyess-Mam says. "This year, we were very blessed and we were awarded a very large contract that we're in the middle of executing right now," she says, noting that this will go live at the end of 2018.
"It's going to allow us to grow our staff by probably 30 percent," she predicts, adding that NPC is recruiting new employees and recently signed a lease to expand its offices by 3,000 feet. "We're definitely going in the right direction and I don't foresee that to stop."