Natural extracts and ingredients expert, Treatt, unpacks how it makes the world taste better while minimizing its impact on the planet
Working in partnership with customers and growers across the globe, Treatt has earned its strong reputation for quality and innovation over the last 137 years. During this time, the business has had the opportunity to serve some of the beverage industry's biggest names.
Its high-quality product range consists of value-added citrus extracts, as well as fruit and vegetable distillates, tea and coffee solutions, as well as a portfolio of herbs, spices, and floral ingredients and a synthetic ingredients range. From its sites in the US, UK, and China, it sells more than 1700 products to over 70 countries, while its customer base continues to grow.
"Our main focus is high quality, authentic natural extracts," explains Gavin Patrick, Vice President of Global Sales. "From an innovation standpoint, we're proudly insights led. Our marketing team analyzes consumer behavior to understand beverage trends, while also working with our technical teams to identify how we can grow our portfolio in such a way that captures the authentic profile of a raw material."
The business has two principal routes to market, having served the flavor and fragrance industry since its inception. In the last ten years, there has been a significant shift in emphasis placed on growing business with FMCG brands directly, in addition to retaining its highly valued existing customer base.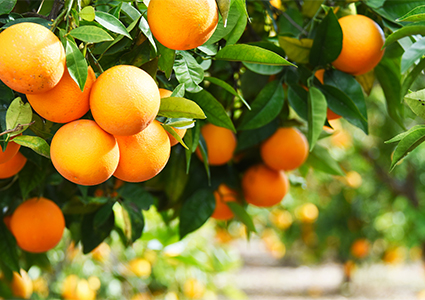 Product partnerships
"Our focus on beverage brand owners started as we developed our tea portfolio, with an objective to target the very large US market," Gavin says. "We saw a strong market response to the quality of our offering, as well as our considerable raw material knowledge – which is what really stood us apart from the competition."
The company continued to expand its offering and has since developed a range of highly impactful natural extracts that serve as the all-important top note differentiator in countless beverage applications worldwide. As the US market continues to deliver strong growth for this type of consumer-driven product, the team at Treatt is excited about growth opportunities further afield.
"While the market is growing immensely in North America, we also expect it to grow in the UK, and Europe in the long term," he adds.
In addition to developing, launching, and expanding fast-growing emerging categories like Coffee, the business has firm sights on ensuring its core offering continues to deliver value. Melanie Cooksey-Stott, Site Director, has worked in the heart of the citrus industry for over 20 years and has played a huge role in the category's long-term success at Treatt.
"Citrus sales make up the largest share of our revenue and that's down to the fact that we've been leading the industry on the creation of high-quality extracts and fractions for over a century," says Melanie. "We are known for our invaluable knowledge of, and experience in, the citrus supply chain, as well as for our world-class technical understanding. We share what we know with our customers, which takes the idea of partnership to a whole new level, and we then deliver truly exciting citrus products that stand out for all the right reasons."
People power
Despite the company's impressive growth story over the last decade, Treatt has not lost sight of what made it special in the first place: its all-important culture. "We know that our continued success would not be possible without the incredible people across the business, and the high-performing culture we've collectively worked hard to create and evolve," Melanie outlines.
"Every single team member makes a difference to what we do, and they all pull together towards a shared vision, and contribute to a success that we all share. We go the extra mile to make sure all voices are heard, and that we continue to grow in a way that doesn't sacrifice our values and minimizes our impact
on the planet."
Citrus circularity
More recently, Treatt has made significant strides in its approach to sustainability, working with a team of highly experienced consultants who have aided in the development and implementation of its first global sustainability strategy. The team has determined the material issues that shape its immediate priorities, having gone through a highly collaborative consultation process with its stakeholders. "There's no denying it. The industries we serve have a significant impact on the environment," Gavin explains, "and as a business that takes its responsibilities seriously, we are owning the part we play in this.
We're working hard to create extracts and ingredients that people love in such a way that protects people, and the environment."
"We really embrace the concept of circularity," Melanie adds. "A large portion of the citrus oils we buy are by-products that would have otherwise been wasted, so we are very much extracting value from what otherwise would have been thrown away.
In addition to this, we're also selling our unused fruit and vegetable extracts back to farmers, to be used as highly effective natural pesticides and fertilizers."
Consistent quality
As the business looks to the future, the team has every confidence that they will continue to go from strength-to-strength. With a focus on sustainable practices, Treatt seems set to continue on its growth trajectory. "We want to become the industry 'go to' for premium, authentic extracts and ingredients", Gavin concludes. "We'll get there by maintaining our agility, reliability, and relentless emphasis on quality as we expand both our product range, and geographic reach."