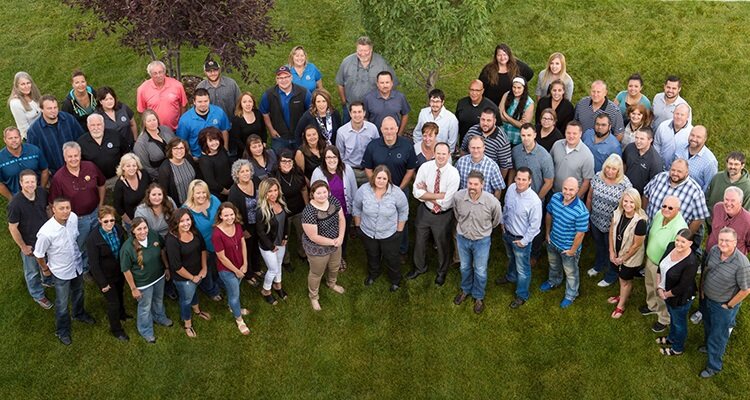 Navigating myriad challenges related to the produce business: the journey of Potandon Produce 
From escalating farmland prices and unpredictable weather patterns to economic downturns and retailer consolidation, Potandon Produce LLC (Potandon) has successfully navigated the many ups and downs facing businesses today, establishing itself as a prominent marketer of fresh potatoes and onions in the US.
Potandon is the exclusive supplier of fresh potatoes and onions under the Green Giant Fresh label. Founded in 1995 with headquarters in Idaho Falls, Idaho, Potandon strategically manages a nationwide network of growing and packing operations in every major shipping area. This operational approach enables it to provide a consistent supply of fresh potatoes and onions throughout the year, across the nation. CEO Mel Davenport sheds light on the company's history and progression.
Steady supply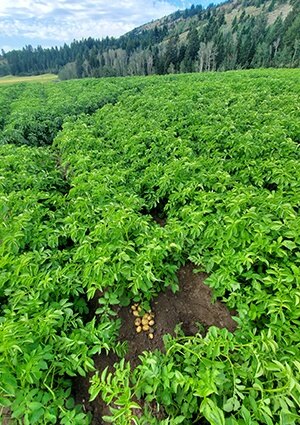 "We started as a management team of four from The Pillsbury Company (Pillsbury). Along with a group of growers who supplied the company, we bought the fresh potato and onion business from Pillsbury. Then, in 2002, we introduced our inaugural potato variety, known as Klondike Rose, for which we hold exclusive proprietary rights. This venture marked the inception of a distinct business endeavor, as no other companies were bringing proprietary varieties to the North American market at that time. Another significant milestone followed in 2003 when we merged with the Idaho farmers' co-op, which was a significant Idaho potato shipper. Since the merger, the partnership has been mutually beneficial for all parties involved; it granted us access to 30,000-to-40,000 acres of land for potato cultivation and exposed our grower-partners to Potandon's retailer customer list. In 2004, we further expanded our offering by introducing a proprietary yellow potato named Gold Dust. We sourced this variety from Europe, and its introduction significantly increased our company's volume of production. Moreover, it provided us with a distinctive position in the marketplace, setting us apart from competitors. Approximately 60 percent of our production originates from Idaho, while 15 percent is sourced from Washington and the rest comes from Arizona, Texas, Florida, Minnesota, Wisconsin, and Colorado. This allows Potandon to supply fresh, high-quality product 12 months a year."
Increased efficiency
In the face of inflation and the ensuing challenges it presents to the industry, Potandon has implemented effective strategies. Mel elaborates on the company's approach: "The farm economy has been holding up well over the last two or three years, which is a considerable change compared to what it was ten or 20 years ago. Back then, the industry faced significant financial pressures, but the situation has improved. However, it's important to note that vegetable production is a costly enterprise, requiring us and our grower partners to invest millions of dollars to sustain our operations. Moreover, agriculture entails substantial risk, primarily due to the constant influence of volatile markets and weather conditions. The impact of weather on agricultural operations is a more significant concern than people realize. We strive to effectively manage these challenges daily, but it is important to acknowledge that there are limitations to what can be done. Ultimately, we must grapple with the realities imposed by weather patterns and adapt accordingly. Another challenge we've been presented with in the US is the price of farmland going up dramatically in the last five years. Certain areas that used to sell land for $2000-to-$3000 per acre are now selling for $10,000-to-$20,000 per acre. Not everyone realizes that the US is the world's largest food producer and agriculture is deeply ingrained in the landscape of our nation. The number of farmers has significantly declined over the years, which constitutes yet another challenge we need to address," he shares.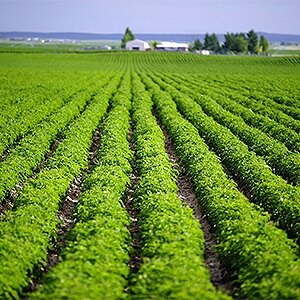 To increase efficiency, Potandon has adopted new automated equipment. "Previously, around 100 people were required to operate the plant in which we manufacture our mini-potato products. However, we decided to open a new facility equipped with automated sorting and sizing equipment. This advanced technology enabled us to achieve the same level of production output as the old plant, but with a considerably reduced workforce of approximately 20-to-25 individuals. On the farming front, we have incorporated GPS technology into our tractors, resulting in significantly enhanced efficiency. This advanced feature enables precise navigation and seed placement, which can have a positive impact on yield and quality.
Tackling transportation
"While automation has brought significant advancements to the manufacturing process, there are certain aspects that cannot be fully automated. One such challenge lies in the transportation of produce from production sites to the marketplace, which incurs substantial costs. Over the years, these transportation expenses have continued to rise, exerting a significant impact on the US produce business. Traditionally, most of the produce was grown in the west of the US and shipped to the east, but that is becoming less and less viable right now," he adds.
Commitment to innovation
Indeed, the agricultural industry presents numerous challenges, but Potandon has demonstrated a proactive approach. The organization's ability to adapt and evolve in response to changing circumstances is a key factor in its continued success as a business. "What truly sets us apart is our innovation. We have consistently embraced innovation to address problems effectively. Our dedication to developing new products and adopting cutting-edge technologies has proven to be an efficient approach in problem-solving. This commitment to innovation has been a key factor in our success over the years. Furthermore, we place a strong emphasis on convenience, health, and nutrition in our newer product offerings. Because we recognize the growing demand for convenient options, we strive to meet the evolving needs of our customers by providing products that align with their preferences," he affirms.
Potandon has diligently navigated the challenges posed by farm input prices, the impact of weather on the agricultural industry, and escalating farmland prices. Through strategic mergers, innovative product introductions, and a nationwide network of operations, the company has established itself as a prominent marketer of fresh produce.