Nor-Cal Beverage proves that bold decisions – and hard work – can pay dividends
Nor-Cal Beverage (Nor-Cal) is all about making things happen. That's what the company slogan says. Packaging, bottling and canning, labeling, warehousing and logistics – Nor-Cal has it covered, and then some.
Indeed, from initial concept to final completion, when the product proudly leaves the facility to go to market, the Sacramento-headquartered family business has the tools to effortlessly guide customers through every step of the commercial beverage manufacturing process.
Behind the company is the Deary family, whose history has been twinned with the drinks trade for 86 years. In 1937, Nor-Cal was then known as the Hires Bottling Company of Sacramento, and produced around 25,000 cases of root beer per year. The company was established by Roy 'Grant' and Margaret Deary, and while their drinks were undoubtedly delicious, they certainly wouldn't have been able to predict just how far their humble business would grow.
Hard work & innovation
Fast forward nearly a century, and the same Deary family runs the fresh-faced Nor-Cal, but instead of producing about 25,000 cases of beverage annually, the rebranded business manufactures more than that figure every day! Making it happen, indeed.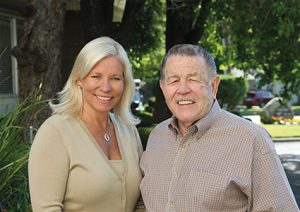 Those expecting cases upon cases of root beer leaving Nor-Cal plants might be disappointed, however; the company sold off its traditional soft-drink franchises back in 2007, altering the company's course for the foreseeable future. Instead, proceeds were invested into retooling numerous production lines for highly sought after beverage lines, such as ready-to-drink teas, juices, fortified and sparkling waters, as well as energy drinks, which Nor-Cal continues to produce today.
If the family hadn't made that bold decision, the business might not have continued on its incredible growth trajectory, maintaining its well-deserved place at the cutting-edge of the fast-moving beverage industry.
Companies all over the world – now more than ever in a rapidly changing post-pandemic market – are having to face similar decisions. Like many choices made by the Deary family before this one, it just so happens that it paid off.
The company chose to twist, and currently bottles more than 80 million cases of drinks every year. It co-packs for an extensive list of clients and bottles its own, rapidly expanding line of Go Girl energy drinks.
A hard-working family, an eye for shrewd investments, and an interminable commitment to growth: these three factors have turned Roy and Margaret Deary's modest soft drink bottling company into the largest independent beverage co-packager west of the Mississippi.
According to the Deary family, it's their unique combination of old-fashioned values, handed down over the generations, and innovative, forward-thinking business practices that have pushed the company into a class of its own.
Naturally, Deary family members manage most areas of Nor-Cal – that's why it's a family-owned and -run business, but each starts from the bottom of the company ladder. Before taking on leadership positions, Dearys must learn the business from the ground-up, slowly taking on more responsibilities as they gain experience.
According to the family, this style of training has proved remarkably beneficial and remains one of the central reasons for the company's success. Take Shannon Deary-Bell, for instance. She's currently the President and CEO of Nor-Cal, but she didn't start off in that position.
Most Admired CEO
Born and raised in Sacramento, Shannon attended the University of Southern California to study Public Administration, graduating in 1989. Though leaving the bubble of campus can be daunting, Shannon's natural drive took her straight into work as the Membership Director for La Cañada Flintridge Country Club.
To say she excelled at sales would be an understatement. Within just two years, she'd sold out the entire membership quota, subsequently deciding to move back to Sacramento and enter the family business.
At that time, Nor-Cal had not yet divested its soft-drinks division. It was also operating as a beer distributor and had fully-fledged food service and vending machine divisions.
Yet, beginning at the bottom didn't seem to faze Shannon. Indeed, she knew that she had to prove her worth – as she had done previously at the country club.
So she began in the food service department, selling fountain equipment, convenience store appliances, and restaurant kitchen equipment to customers. Shannon's career was still just beginning. Two years later she entered Nor-Cal's vending division, learning all about that side of the business, before working her way up to Assistant Manager. Every moment in this early stage of her work at Nor-Cal, it appears, will have undoubtedly informed the strong managerial and leadership presence we see today.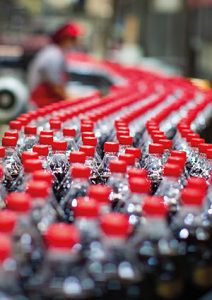 Entering the new millennium, Shannon moved back to the corporate head office to better focus on the manufacturing side of the business, ultimately becoming Vice President of Operations in 2001. As we mentioned previously, 2007 was a difficult year for the business. It was faced with the decision of whether it should sell off the soft-drinks division – widely deemed the heart and soul of Nor-Cal for more than 70 years – or try and keep it going.
Shannon's role in the success of this controversial move is undeniable. While the company was busy funneling funds from the divestment back into the business, she hit the road – sometimes you just need a can-doer, someone to pack a bag and get out there, promoting the business on-foot.
And that's what she did: Shannon set off across the US, connecting with a number of internhttps://foodchainmagazine.com/news/nor-cal-beverage-proves-that-bold-decisions-and-hard-work-can-pay-dividends/ational beverage companies always in need of an even better deal – or, perhaps, a family-run drinks manufacturer and bottler that could offer something no one else could: unmatched experience, integrity, and quality.
It worked. In less than a year, Nor-Cal went from producing under 20 million cases per year to fulfilling a string of contracts requiring production to ramp up to more than 50 million cases annually.
It comes as no surprise, then, that Shannon was named President and CEO in 2010, where she has since worked tirelessly to help Nor-Cal on its trajectory. For these efforts, she was awarded the prize for Most Admired CEO by the Sacramento Business Journal in 2022.
Yet, despite the workload, Shannon has made time to work with local communities, giving back to charities and causes close to her. For instance, Go Girl, Nor-Cal's energy drink launched by Shannon and the family, is brilliantly bonded with a worthy cause. With every can sold, a significant portion of the revenue is donated to help in the fight against breast cancer, contributing towards life-saving research.
Each year, moreover, Shannon participates in the Capital Cup golf tournament with other local business leaders to raise funds for their chosen charities. Over the years, she has raised nearly $500,000 for the Jenna and Patrick Foundation of Hope, helping to fund a cure for cystinosis.
A hard-working family, an eye for shrewd investments, and an interminable commitment to growth. Those were the three factors we said underpin Nor-Cal's success – there's no doubt about that. But we can almost certainly add another: love. What else would you expect from one big family?