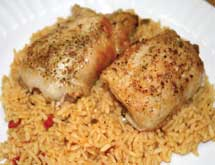 Back in 1980, three men – Lazar Jovanovic, James Hall and Jeremy Lumianski – borrowed money from a bank and their relatives to start a meat supply company called Polarpak Foods. The goal of the business was to produce various portions of meat products – raw, solid, chopped and formed, breaded and unbreaded – in large supply to restaurants and grocery stores. It began by selling a high volume of sliced beef liver. Polarpak would eventually be changed to Nordic Foods, which is now a leader in the food processing industry.
Today, Nordic Foods supplies portion-controlled beef, pork, chicken and veal to casinos, hospitals, schools, restaurants, healthcare facilities, grocery stores and penitentiaries. "We deliver all over the United States," President Theodore Bozidar Jovanovic adds.
Jason Brett Hall, son of James, is a second-generation employee and serves as CEO. Jovanovic also is a second-generation employee at Nordic Foods who joined the business after college. "I studied food science at Kansas State and when I graduated, I came to work at the company," he explains. "I started at the bottom and worked my way up. I've performed every position at Nordic Foods."
This path was not just for Jovanovic, however. The Kansas City, Kan.-based company believes in "cross training," where every employee works every job. "This gives every employee an appreciation for all the other jobs," Jovanovic states. "There are some jobs that you can only learn by doing, and now we have employees who can perform all the jobs at Nordic Foods."
Also, by having more experienced employees, Jovanovic says the company can react quickly to any changes, problems or even opportunities. "We don't have a large chain of command here," he says.
Employees also are a treasured commodity at Nordic Foods. Jovanovic says there is very little turnover at the company because the employees are treated like family. "Our employees are what make this company great," he adds.
Meat the Products
Nordic Foods doesn't just offer its customers meat – it gives them options. "We've gone from supplying meat to offering specialty cuts and custom seasoning our products," Jovanovic says. "We have a customer who gave us their recipe for meatloaf and now we grind, season, mix and shape the individual meatloaves in disposable pans. It saves them a lot of time, labor and provides them with convenience and consistency. That's what we're all about at Nordic Foods – finding solutions for our customers."
Those solutions include offering smaller cuts of meat, custom seasoning and hard-to-make items that consume valuable time for restaurants in their kitchens. "Less-expensive comfort foods seem to be where the market is going," Jovanovic says. "Our R&D department has been on this trend and we've come up with five new flavors of stuffed chicken thighs."
Meat the Community
Nordic Foods is an upstanding and helpful member of the Kansas City community, Jovanovic states. Not only does it sponsor local  teams, it has helped boost the local economy. It was recognized a few years ago by the Economic Development Corp. of Kansas City.
"We won the Cornerstone Award," Jovanovic says.
Each year, the Economic Development Corp. of Kansas City recognizes outstanding economic development projects with its Cornerstone Awards. The Cornerstone Awards program was established to recognize the companies and organizations that contribute to the growth of the Kansas City economy.
"The new construction projects, capital investments and jobs created by award winners represent not only tremendous individual successes, but success for our city as well," the Economic Development Corp. of Kansas City says.
When the company started 30 years ago, its goal was to "satisfy customers and to support the employees and families involved in the business." Jovanovic says this remains true to this day and will for as long as Nordic Foods is around.