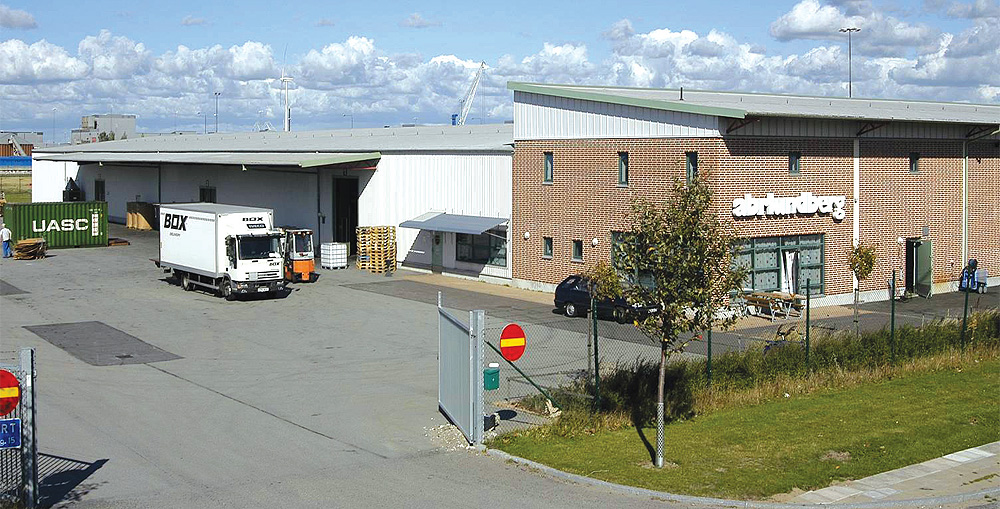 Ahead of the game
Torbjörn Malmsjö takes Food Chain through Norfoods' journey of change in the last ten years
Ten years ago, on its 75th birthday, Norfoods realised that the Nordic region was increasingly seen as a single market, with several of its customers having production resources in almost every Nordic country. Recognising a clear trend among its suppliers and customers, Norfoods decided to move into regionalising its operations. From a 100 per cent Swedish-based operation, the company's goal was to build u  a suppliers' group with a Nordic base and in the summer of 1998, negotiations were already underway with suppliers in Denmark, Norway and Finland. After establishing local platforms in each country, the aim was to co-ordinate the product range in order to ensure the flow of goods from its Nordic base was the most efficient, and its common IT, warehousing and logistics systems will enable it to provide the same fast service Norfoods has always been known for.


To ensure long-term success in any industry, it's vital to establish excellent business relationships with strategic partners. One such successful partnership that has seen Norfoods through its changes for the last 40 years is with DMV International. All DMV's product lines are supplied through Norfoods including food ingredients and ingredients for nutritional supplements. Having worked together since the early seventies, Norfoods has been distributing DMV's ingredients to Scandinavia since 2003.
Torbjörn Malmsjö, the vice president of Norfoods, comments: "From 1983 until the mid-90s we worked solely from the Lundberg company, as a food ingredient importer and supplier. But then we started to think that it might be a good idea to regard the Nordic region as one market, which meant that we had to get a better coverage over the whole area. We started by acquiring some smaller companies in Sweden and integrating them into Lundberg, as well as buying an operator in Denmark, which we restructured and refined down to just the ingredients division. In Norway and Finland we started from scratch and have been building these businesses up over the last few years."
With the end of the 1990s looking to be an exciting time for Norfoods, Torbjörn updates Food Chain on the company's progress ten years on: "We have undergone some major changes in the company in our aim and vision to be a truly Nordic company. About five years ago, we moved into ready recipes, blending as well as packaging of the products, not as a strategy to change our operations completely, but to work as a complement to our current product range. From nothing, we have built this area to represent a significant four million euros in turnover.
"After 85 years of trading under the AB R Lundberg name, we made a conscious decision that it was time for a change. So last June we became formally known as Norfoods Sweden AB, and subsequently all its Nordic subsidiaries operate under the name of Norfoods. Even though it was not an easy decision to make, this new name gives us an identity and presents us with more opportunities to represent the Nordic division to the marketplace."
Continuing, Torbjörn explains why regionalisation is the way forward: "Due to historical reasons, manufacturers have always had four to six different distributors for their products and this would not only be based on geographical locations but also on category where there will be a distributor for food, non food and other smaller categories. Today we're able to offer a service that is much more attractive to manufacturers than it was ten years ago: the sales of products into all four Nordic countries running through a single, uncomplicated and established channel."
Whilst almost every other company in the market is still talking about the possibility of becoming Nordic in its operations, Norfoods sets itself apart from the competition by being well underway to becoming 100 per cent Nordic. Despite how much it has achieved ten years on, Norfoods is not exempt to the challenges faced by the industry in general. "You pick any newspaper up today and it's clear to see that it has been a very difficult year," Torbjörn states. "Where do I begin? Cereal prices have doubled in a year, dairy-based products' prices soared, there was a shortage of berries shooting the prices up by 40 to 60 per cent, and any product that was either oil-based or with energy playing a big part in its production soared up more than usual last year. There aren't any milk lakes or butter mountains in Europe so we've gone from decades of surplus and rock bottom prices, to major shortages and sky-high prices.
"Another major change as a consequence, is the move from annual contracts to ones that are drawn up for every quarter. There have been a number of food manufacturers that were caught out because they are only allowed to buy a certain quantity and the next time they purchased their stock, the price would've gone up by 30 per cent. The problem arises in the fact that they are unable to change their prices with the retailers as they're fixed for a certain length of time. So you can imagine going from a situation where both sellers and buyers have been used to stable prices, availability and long-term contracts to a commodity scenario with daily prices – it has put a strain on everyone involved in the process. It has been very dramatic," he concludes.
Having overcome the resistance of the guild system; the depression of the 1930s; World War II; trade barriers after the war; severe competition in the 1950s; the oil crises of the 1970s and the economic crises of the 1980s, Norfoods is confident of meeting the next set of challenges and prospering for another 85 years.