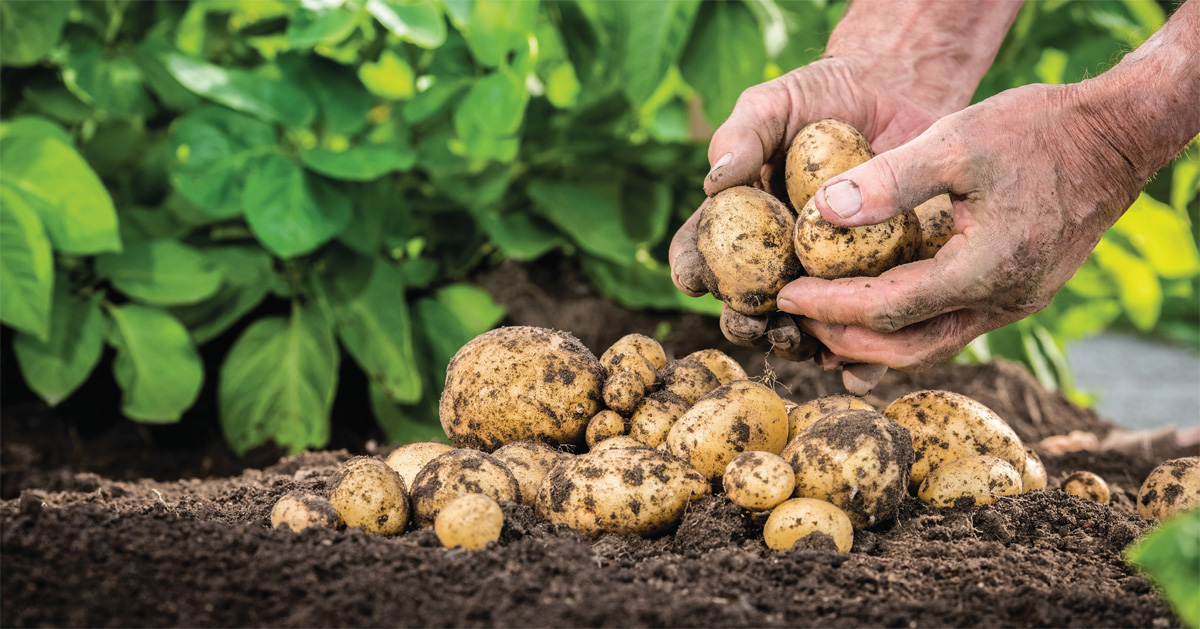 Freshness that lasts
With an unfaltering commitment to innovation Oerlemans Foods is focused on bringing awareness to the fresh-frozen food industry and driving the market forward
Founded in 1977 and based in the Netherlands, fresh-frozen fruit, vegetable and potato producer Oerlemans Foods has grown to become a leading company in its industry. With a history defined by growth and acquisition, the company now serves both the domestic markets and the export markets across 50 countries world wide, from four separate production sites in the Netherlands and Poland, with 740 employees. Serving the retail and foodservice markets through a combination of own and private label brands, Oerlemans is moving towards becoming a much more market driven and innovation delivering company in a bid to attract attention to the often undervalued frozen vegetable market.


The strength of Oerlemans can be found in its ability to work collaboratively with its customers to serve the ever changing demands within the consumer market. "We are a midsized company and I think one of the things that we have always been good at is our ability to be flexible," highlights the CEO of Oerlemans, Andre Hendriks. "This means that we can customise our product offering to align fully with the needs of our key accounts, which are asking us for very specific solutions to ensure that they can differentiate themselves in the market. This flexibility of services is in the DNA of the company and really gives us a competitive edge."
Andre's vision for the industry is to bring a greater awareness to the benefits that come from the fresh-frozen sector. "A lot of the time frozen products are undervalued," he expresses. "Yet, in essence most vegetable products arrive at the production facility within four hours of harvest, which means that they are really fresh, having been harvested at their peak and then directly frozen at arrival. The products are really fresh with all the vitamins, fibres and minerals locked in because of this fast process. In some cases it could be more so than the actual fresh products because of how long fresh could have been in the supply chain. The other point is the level of food waste at the consumer level. You eliminate this with frozen products because you take what you need, and you can use it all year round. We also increasingly see consumers appreciating the ease of preparation as they are having less time to do this in their hectic lifestyles."
In order to achieve this vision and attract consumers to the fresh frozen sector of the market, Oerlemans is working closely with both its end consumers and its customers to listen to demands and develop new products to meet them. "We are putting more of a focus on innovation at the moment, because we are becoming more market driven and see that innovation and communication are vital parts of adding value for our customers," Andre continues. "We work together with our customers to develop new recipes and packaging formats. For example, we have successfully launched a new range of fresh frozen spinach products with a twist. We have for instance a Mediterranean and Napolitano spinach in case the customer is looking for something special aside from normal spinach. We have also developed a special microwaveable packaging for a big retail customer in the UK, and a range of individual fruit portions for the Polish market. It's through this combination of packaging and recipes that we will get attention to the company and bring excitement to the market."
To help achieve this, in May 2015, Oerlemans opened a customer experience centred dubbed 'The Food Lab'. Here, the company invites its customers to collaboratively brainstorm, taste, present and inspire them with new ideas to bring to the market. The Foodlab is Oerlemans centre of innovation and mainly aimed at inspiring and co-developing together with its main customers.
Another area where Oerlemans has been particularly successful in responding to market trends is in the bioorganic sector. "We have been one of the pioneers in the bioorganic fresh-frozen market and it is still a very important part of the current business," says Andre. "The company has strong relationships with its farmer partners, and some of those relationships have stood since the beginning of the company." Because of this, the company is able to have full control over the supply chain and can ensure that high quality products are delivered on time. This also means that Oerlemans is able to control and ensure that products are bio organically produced and processed. "We keep working on this because we see growth in the sector in general and we expect this to continue as consumer demand maintains its steady rise," explains Andre.
With these strengths in mind, the future for Oerlemans looks positive, and Andre is keen to point out that the company will be investing in its facilities in order to secure this and capitalise on emerging markets. "As a midsized company we have a lot of room for growth across all our markets," he says. "We can see some potential in Asia at the moment because of the large populations and that they are looking for alternative solutions to run alongside more traditional food dishes. We have invested in our production location for potatoes, as we will be focusing on driving growth for this part of the business in the future – we aim to double our potato capacity. We will also be investing into our vegetable sites in the Netherlands to ensure that we have efficient high quality production and the flexibility to continue delivering tailor made solutions to the customer."
Oerlemans is very much focused on continuing the hard work it has already put into to achieve its competitive position in the market. "The strategic vision is to strengthen our footprint in Europe, whilst at the same time making sure that we bring excitement to the category across all markets with innovations that benefit all," concludes Andre. "This is a key role we have to play. We will also ensure that we keep pace with the growth regions outside of Europe." Oerlemans rightly sees itself as a key player in the fresh-frozen industry across the world and its commitment to helping drive the industry forward by increasing consumer awareness and bringing innovation to the market place is clear. By remaining tuned into a consumer market, that is undoubtedly becoming increasingly health conscious – with rising consumer understanding of the importance of the needed daily vegetables and fruit intake – but at the same time demanding increased convenience, the company is well placed to continue its pioneering position in the market. As the market grows, so will Oerlemans, and in this respect the company looks set to achieve a future defined by further growth and success.