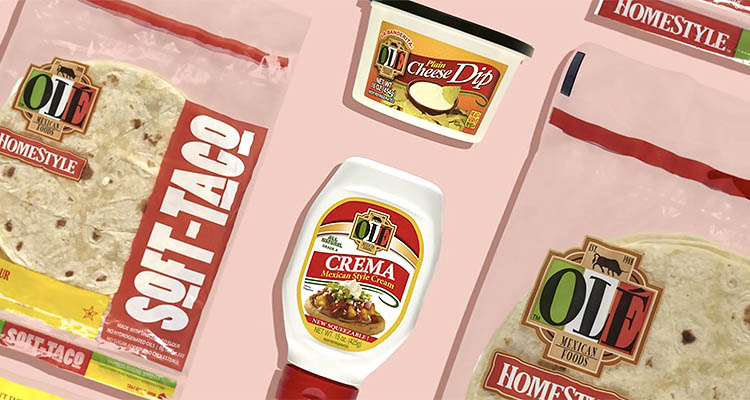 Olé Mexican Foods is powered by family, heritage, and sheer ambition
Veronica Moreno, Founder and President of Olé Mexican Foods, lived with her grandmother from the age of five, until she was in her early teens. During these key formative years, she learned how to cook and, perhaps more importantly, through exploring the world of food by her grandmother's side, Veronica learned how to 'feel the taste.'
"In the late 1980s, me and Eduardo, were living in Houston, Texas, with our son Eduardo Jr," Veronica begins. "I remember I was pregnant with our second child, Edgar, at the time, and things were difficult. Eduardo was working as a painter and contractor, but the economy had fallen into hardship and work was scarce. However, a friend of his was working here in Atlanta, and he invited Eduardo and his team of 17 people to relocate and join his company.
"The distance was hard to cope with, but this was accelerated for Eduardo by the city's complete lack of tortillas. When he was travelling back and forth, he didn't take a suitcase of clothes, his was always filled with tortillas and jalapenos for everybody. So, one day I decided that I was going to move to Atlanta and open my own tortilleria. My father thought I was crazy, but I saw an opportunity that I couldn't miss, and moved over to start what was initially a very small company. This was the beginning of Olé Mexican Foods (Olé)."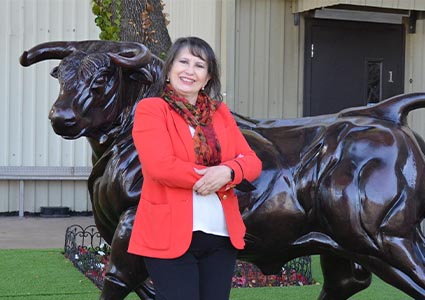 Throughout the earlier years, Veronica was single-handedly responsible for all of Olé's operations. She made the tortillas in the morning, which she would then deliver to the shops and restaurants in the afternoon. Over time and consistent growth, the company was able to upscale to a larger space, which soon led to Olé moving into its first official facility.
"Until the time finally came, that I told Eduardo that Olé was earning enough to pay our bills, and he no longer had to work as a painter," Veronica gleams. "I told the children and immediately Eduardo Jr started asking questions and running through costs. 'How much will your salary be? This is how much your rent costs, this is what you pay in other expenses,' and he figured out that we'd be able to save around $30 a month. I was so touched at how invested he was, and promised God that if he gave me all of the work in the world, I would never complain, and that I would thank him every day, which I do."
"It means a lot to me to be a part of Olé with my family," adds Eduardo Moreno Jr, President of Procurement and Manufacturing Operations. "Besides giving us the opportunity to learn how to grow a business, it's taught us significant life lessons around remaining humble, and always appreciating everything that you have, as we came from nothing. I know it's the same for Mom, believe it or not, she used to be a very shy and timid person, but she has learned how to break through that shell, and grow to be the strong businesswoman sitting in front of you."
Family flavor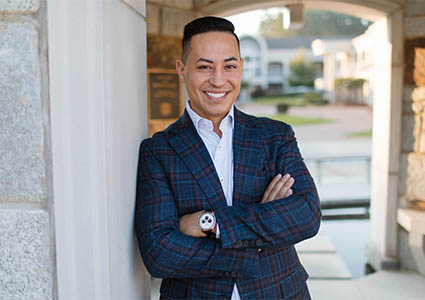 Today, Olé's product range offers customers a broad exploration through the flavors of Mexico, adopted from the Moreno family's rich culture. It includes a wide collection of different types of tortillas, numerous styles of traditional Mexican cheeses, and a vast selection of tostadas, chips, dips, and chorizo sausages.
In recent times, the company has expanded its offerings to include several health-conscious and diet-specific options. These feature the likes of the new Olé Xtreme Wellness keto certified tortillas and the La Banderita Carb Counter tortillas, which have only 35 calories per serving. The La Banderita Comalera tortillas are another new addition, which replicate the ingredients used in the family's hometown – which is what the company is really all about.
"It's a true family operation," Veronica continues, "and I'm so lucky to have had my two sons working this closely with me for such a long time. Eduardo Jr lives very close to me, so we're neighbors in our home lives too. I feel very fortunate that he and Edgar enjoy being a part of the business, and that we have such strong relationships."
"When it comes to procurement," Eduardo Jr adds, "we always like to partner up with other family-owned establishments. Being from the same background, we understand the struggles that they face, and how much the opportunities mean, when somebody gives you a chance to prove yourself. By involving these small companies and local organizations, we feel as if we are inviting them into our family, as they get the chance to grow alongside us.
Set for success
"Olé celebrated its 35th anniversary earlier this year," Veronica says, changing topic. "We celebrate it on Cinco de Mayo, as a highlight among the daily celebrations we have for being blessed with this business. Usually, we bring out cakes for everybody across all of our locations, but this year we wanted to make things a little extra special. We arranged for mariachis to come in and play through the production floors, and it made everybody so happy. There were people crying because they were so excited and surprised by it!"
"At 35, we're now two years into an adventurous five-year goal we established in 2021," Eduardo Jr concludes. "We are aiming to double our size, to be a $1 billion company by 2026. In anticipation of this growth, we have purchased a facility in Dallas and preordered the necessary machinery ahead of time, something we don't usually do. So, we're definitely committed to it. Thus far, we've not only been hitting our targets, but actually surpassing them, so I'm fully confident that we're on the right track for success."