We have a problem. And it's a big one. The latest report from the IPCC has told us that emissions must peak by 2025 for us to stand any chance of staying within 1.5 degrees of warming.
It's a tall order, especially when you consider the context; food inflation, spiraling energy prices, and increases to employment costs such as the increases in the National Living Wage and National Insurance. These significant headwinds are forcing attention to the more immediate imperative; to continue trading.
But, when you break it down to the simplest components, we need to sort two systems – (1) our reliance on fossil fuels and (2) our food production systems. In fact, over a third of UK greenhouse gas (GHG) emissions come from food and drink, and globally we waste around one third of all the food that's produced.
The food and drink sector has a big role to play. A sustainable farming system will not only be low carbon, it will also respect and encourage biodiversity, won't overdraw on water resources or pollute local water systems, and it won't over-fish the oceans.
Progress to date
We've come a long way, but we're still early in the journey. Yes, if we look back ten years, the number, scale and depth of sustainability programs was insignificant to what we can see today. But let's not kid ourselves, we are still focused on the easy things, like cutting energy use, plastic use and food waste. Noble and worthy things, but nowhere near the level of ambition we need to reimagine our food systems.
Some changes have been more profound. Even five years ago, very few hospitality companies had completed a carbon footprint. Today, it's a very different picture. Organizations large and small are considering their net zero plans and undertaking carbon footprints to understand where they need to act. In May, the Zero Carbon Forum launched a carbon calculator – a free resource for businesses to undertake an assessment of their footprint. Small businesses and individual operators are using it. Such a scenario was unthinkable even as little as five years ago.
Our food systems remain the problem
The majority of hospitality sector emissions are in the supply chain (Scope 3). The hospitality sector roadmap suggests that scope 3 emissions are typically above 80 percent of pubs and restaurants, and over 60 percent for hotels.
A large proportion of these emissions come from purchased goods and services. The highest impacts are associated with food and drink production, particularly meat and dairy. And that's where a lot of companies are starting to focus their effort.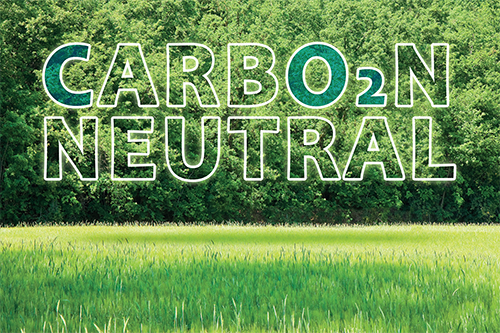 But it's not just the food we buy; Scope 1 & 2 emissions are also significant. For those companies that have not yet taken action, emissions associated with energy are around a quarter to a third of the total footprint. That said, those companies are now few and far between. Energy reductions initiatives are very common, with 90 percent of companies having taken action to improve their energy efficiency and around two thirds having made the switch to renewable energy.
Today's focus
There's a huge amount of work going on to electrify everything. Vehicles and kitchens are the major focus. That comes with its costs and challenges – and we need the power sector to continue to clean up its act – but these things are happening in parallel.
An increasing number of hospitality companies are working with their suppliers to reduce the impact of the food they serve. This activity comes in many shapes and forms, from reducing the impact of an existing product (for example Honest Burgers regenerative beef project), introducing lower impact alternatives (such as plant based menus – Burger King recently converted its Leicester Square store to be entirely plant based) or removing an item altogether (Revolution Bars removed the passionfruit from their porn star martini, saving half a million passion fruit and 100 tons of transport related carbon emissions). The next phase of that evolution is collaborative projects that engage entire value chains to rethink production systems.
Sustainability values are emerging significantly; consumers are more aware there is an issue, better informed on what needs to be done, and their expectations are rising. Recent research shows that almost two thirds of consumers have tried to reduce their meat consumption in the last 12 months. Two in five choose where to eat based on whether the venue is reducing carbon. These numbers are steadily increasing year on year. It's also reflected in the job market as people increasingly want to work for employers who have strong ethical and environmental credentials. And companies are changing as a result. Some companies are changing their menu, others are adding carbon labels. Sustainability is no longer niche and no longer optional.
Radical innovation
Imagine a food system that's sustainable by design, resilient and delivers healthy nutrition. It's coming. We are at the beginning of a revolution in the way our food is produced. But it will require some difficult choices and some substantial changes.
We're seeing the emergence of some exciting radical innovations in our food systems, from insects to seaweed to lab-grown meat. These kinds of innovations have the potential to disrupt our existing systems and deliver radical reductions to the impact of our food.
The fascinating thing about the food sector is that it has the opportunity to be part of the solution. The way we produce food in our land and our water has the potential to sequester significant amounts of carbon, improve biodiversity and improve the quality of the nutrition we consume.
The Zero Carbon Forum launched the hospitality sector roadmap in 2021 – committing the sector to eliminate operational emissions by 2030, then achieve net zero, including supply chains, by 2040. I firmly believe that's well within our reach and we must do everything we can to achieve it. But we must be bold, and we must act now. D
For a list of the sources used in this article, please contact the editor

Zero Carbon Forum
Bob Gordon is Director of the Zero Carbon Forum. The Zero Carbon Forum is a non-profit organization which builds on ten years of carbon reduction collaboration in the UK's hospitality and brewing sector. It enables members to reach their decarbonization targets faster, more efficiently and more cost effectively than acting alone.
For further information, please visit: https://zerocarbonforum.com