Pecan Deluxe Candy Company
No need to sugar-coat
Pecan Deluxe Candy Company is dedicated to speedy delivery without being frugal on its quality
Way back in 1950, JC Brigham started with an ice cream business selling his own ice cream flavors, inclusions, toppings, and a passion for sweet treats. A favorite of these products was the pecan crisp, a buttered toffee piece covered in nuts that gave way to the name Pecan Deluxe Candy Company. Since then, the company has been satisfying the cravings of sweet teeth across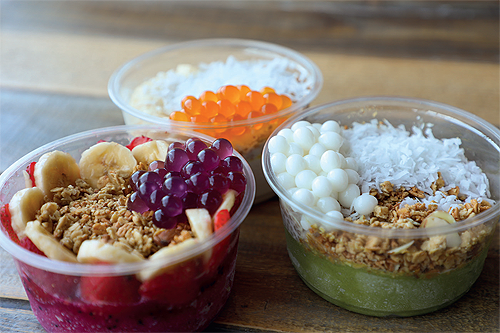 the US, UK and, as of 2014, Thailand. Now, in its third generation as a family-owned business Jay Brigham, President and CEO of Pecan Deluxe, tells us about his journey with the company and how it has sustained its success in the food ingredient manufacturing business.
"When I left college and joined Pecan Deluxe full time, my entire family officed together in rooms situated atop the factory. My sister and I sat in an area with my grandmother, my mom was in one area, and then my dad has his own office. The factory was small and needed upgrades back then, so my dad decided in 1993 to build a facility from the ground up. Though we have had many expansions and upgrades, this facility is still the US headquarters that we work from today. We opened this facility with around 70,000 square feet and we've we expanded throughout the years to become about 190,000 square feet facility with office space, freezer, warehouse, production, research and development and quality assurance all under one roof. In the mid-90's we had the opportunity to purchase a factory in England first, and then expanded with a joint-venture into Thailand. Though we have experienced growth into new geographic markets and by diversifying our portfolio we still place as much emphasis on quality as my grandad did," Jay shares.
The business' reputation has become a trusted staple for some of the largest players in the food and beverage industry expanding their offerings from just ice creams to restaurants, bakeries, premium snacking, cereal manufacturers, foodservice and more. Although the company prides itself on being a toppings and inclusions specialist, much of its success is owed to ensuring that innovation, flexibility, and creativity are also key ingredients that keep it ahead of the competition. "We have a couple of innovative pieces that people get very excited about. We do a popping candy for example that we coat in different colors, so it doesn't pop until it hits your mouth. We also have a big market with yogurt companies where they put compartments on one side of their products and then fill those with our offerings, these could be chocolate covered pretzels or popping candies for a kid's line," says Jay. He adds that in the last global sales meeting everyone was challenged to come up with new products that will keep Pecan Deluxe at the cutting edge of the industry. This was when the idea of the Popping Boba was introduced, which, according to Jay, is not currently being produced commercially in the US, making it an exciting new venture that Pecan Deluxe can add to its current capabilities.
Another key driver of product innovation is of course the client. The company is proud to partner with its customers to make their ideas and visions a reality. "Our clients will come to us with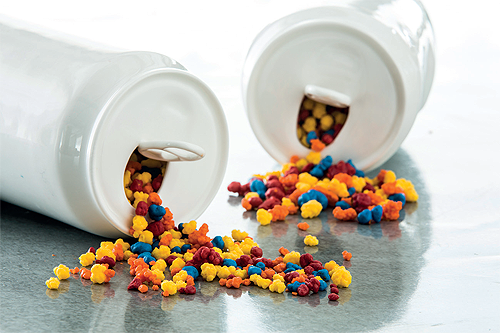 an idea of what they're looking for and our culinary, marketing and R&D teams will get together to brainstorm with them. Other times, our culinary, marketing and R&D teams come up with concepts based on market data and insights that we present to our customers. Either way, once a new product is agreed upon and formulated, we will send samples to our customers so they can let us know if formulation adjustments are needed. Our leading proficiencies are our flexibility and speed to market. If we don't have the ingredient, we will source it, and once we have something the customer likes, we will go to production," he tells us.
Sweet success
About flexibility, this came in handy when the Covid-19 pandemic forced the company to adjust its usual business conduct. "Thankfully we were labeled by the government as essential. We had people in the office, and our research and development was put on a rotation, with people keeping six feet away from each other, coming in at different times. I think our biggest change was having to do team meetings and ideations virtually. However, our production team did a phenomenal job at keeping our products going despite the pandemic. We put temperature checks on the doors, and we worked out a one-way system across all three of our facilities. Again, because we do a lot of custom-made products, no matter what the circumstances are, if our customers want something special, we are here to make it a reality," he continues. When one considers the stress imposed by the uncertainties of the pandemic, it comes as no surprise that Pecan Deluxe experienced an increase in sales during a time when people were required to stay at home. "Customers that we sell to did well during the pandemic, especially drive-through restaurants and grocery companies, so it was a blessing in disguise to be in the food industry during something like that," Jay shares.
Pecan Deluxe is also committed to lending a hand to charities and non-profit organizations that hold a soft spot to many of the employees working within the business. "Quite a few people have been affected by cancer and it has been something that has been near and dear to my family and we wanted to support that through a partnership with the Susan G. Komen Foundation. Additionally, we also support A Gift of Dignity, an orphanage in Mexico, we work with Brother Bills, a clinic and grocery store that helps folks in the West Dallas area, as well as Wesley Rankin Community Center who are dedicated to helping a whole host of underprivileged folks from children up to seniors, so it is really a diverse and broad range of different programs that we are really proud to support because of the great work they're doing," says Jay.
Brigham predicts a strong future for Pecan Deluxe as it continues servicing customers internationally and continues to uncover new markets and opportunities in the United States. "I see big things," he says. "By having such a good team around me, I am confident we will continue to experience great growth. We believe our sweetest successes are yet to come."
www.pecandeluxe.com