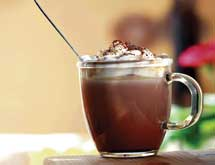 In the highly competitive food ingredients manufacturing industry, innovation is the key to growing a business. PGP International Inc., an ABF Ingredients company, strives to remain viable by staying ahead of the curve in terms of new product developments.
The company is part of Associated British Foods PLC and develops crisp rice, extruded particulates, protein crisps, rice flours and blends, millet and sorghum flours, as well as whey protein concentrates, isolates, hydrolysates and provides contract packaging of nutritional powders and continues to look for opportunities to grow its product lines. "In this business, companies must be innovative," CEO Zach Wochok says. "It's a competitive business and, unless you're coming out with products that have some kind of special function that bring value to the end user, it will be difficult to grow. It's easy to say this but it's more difficult to make something happen."
However, PGP International is known for its commitment to innovation, and continues to develop unique ingredients such as multigrain products in crisps. "Today these are becoming part of the norm in the bar and snack markets, but were quite innovative at the time," Wochok says. "It's important to be ahead of the curve and anticipate what customers' needs are. We work in concert with customers on the R&D level, which has been very important in understanding their expectations."
PGP International has developed a leading position in the industry, providing texture elements for bars, crisps, high protein, high fiber and gluten-free crisps. "We address all segments of those markets, providing textures for energy and nutritional bars which, in the past, were quite hard and far less palatable than the textured bars in today's market. We add value not just from the textural standpoint, but also by delivering nutritional value to a product," Wochok says. "Our contract packaging business stays ahead of the curve via our ability to formulate and package nutritional powder blends while exceeding quality, safety and performance that our customers expect."
Competitive Climate
PGP is located within a 50-mile radius of California's rice-growing region, allowing easy access to the raw ingredients of one of its primary product lines. "We're strategically located to medium-grain rice growing areas," Wochok says. "A good portion of this product is exported to Japan and, in the United States, is used in a variety of breads, baked goods and more."
In the dairy ingredients market, PGP might be a small player, but the company is focused on developing products that add nutritional value to a product. "Our intent is to focus on developing different types of whey protein products that carry a high value, as opposed to participating in the commoditized ingredients market, which is highly competitive," he says.
In recent years, Wochok has seen a spike in demand for gluten-free products. "To our knowledge, we were the first company to be certified as a gluten-free manufacturing site," he says. "Rice products fit that market demand to a T, and the flour we sell goes into baked goods that are targeted to the gluten-free market."
Among the rapidly growing markets aligned with the benefits of whey protein are weight-management, physical fitness and muscle management, and the company plans to focus on these markets in the future. "In the dairy ingredients business, we're looking very closely at the numerous health benefits of whey protein, which has a very well balanced profile of amino acids that fit the needs of our targeted growth markets," Wochok explains.
In recent years, Wochok has recognized a larger oversight by the government in terms of food safety and manufacturing processes. "This is a very good thing," he says. "Companies need to be able to address quality issues associated with manufacturing an excellent product. Companies that haven't invested adequately in food safety and quality will have a difficult time surviving in this market."
Strategic Relationships
Increasing its efficiency and processes remains a clear focus for PGP today. "Our objective is to be the lowest-cost manufacturer possible," he states. "We're always looking into ways we can achieve increased efficiency, and we believe that a company can achieve an awful lot just through increased involvement associates and managers working together as teams."