Nuttin' but the best
Home to the largest peanut shelling facility in the world, Premium Peanut is helping peanut farmers achieve maximum value for their crops
Though still a young business, Premium Peanut, and its innovative approach to peanut processing and supply chain management, is transforming an industry. Founded in 2014, the company allows peanut growers to participate more actively in the supply chain, which, in turn, enables them to achieve more value for their hard-earned harvests.
One hundred percent grower-owned, Premium Peanut puts power back into the hands of the people who actually produce peanuts – the farmers. As part of the organization, these peanut growers can work safe in the knowledge that, as long as they stick to their rotations and remain consistent in their production, Premium Peanut will be there as a reliable, stable, outlet and partner, helping them take home maximum returns for their hard work.
"The unique thing about Premium Peanut is that we link together the supply chain," says President and CEO Karl Zimmer. "The result is a truly integrated solution for our growers. We are very connected with them – the same ones every year – and we work collaboratively to improve quality in their fields. Similarly, we team up with our buying points at harvest to drive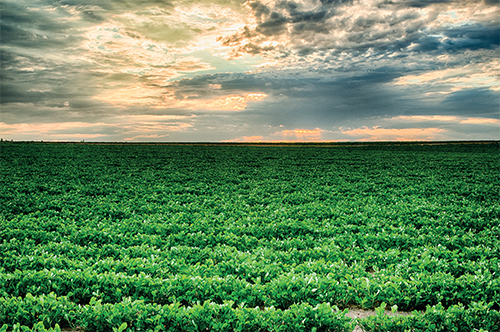 improvement, and because we are linked together throughout the whole upstream supply chain, we can provide consistent supply and quality to our customers across the board."
Success at Premium Peanut has been built on strict processes. It begins with harvest procedures, which involve the company working closely with its buying points during the collection of newly-harvested peanuts. Once the product has made its way out of the field, the company then turns to data to inform its next actions.
"We have developed new in-house software to assist our buying points in managing the process at harvest using data and a focus on processes," Karl states. "It means we can guarantee the correct handling of farmers' stock, protecting its shelf life and quality.
"This level of diligence and attention to detail is evident across Premium Peanut," he adds. "We focus on operational excellence, and that is a huge factor in our success. We want to be easy to do business with – for suppliers, growers, buying points, and customers.
"We also want to exceed expectations. When we do something, we want to do it well and we want to be the best at it. I think that has really helped set us apart. Our customers trust us; they know that if we make a commitment, we will act upon our word and fulfil that request."
Balanced philosophy
After constructing the world's largest peanut shelling plant in 2014, Premium Peanut began shelling peanuts for the market immediately. This was followed, around four years later, by the launch of an oil plant capable of creating peanut oil from crushed, non-edible peanuts.
"We are always looking for ways to make our facilities better and, in 2017, we upgraded our shelling plant even though it was only three years old," Karl reveals. "It was a significant project and saw us bring in the latest technology, including automation and PLC controls, which were quite rare in the industry at that time.
"Of course, not long after that, we expanded into oil, which has been a huge milestone for us. It was not something we originally expected to do, but it was something we thought would make sense for our growers. We ended up executing that scheme successfully – ahead of schedule and under-budget. It has worked out very well for us."
In addition to its market-leading technology and infrastructure, Premium Peanut benefits from the hard work and expertise of its workforce. A tight-knit, well-balanced group, the team boasts an ideal blend of industry experience and business nous.
"The workforce we have assembled has been absolutely critical to our success," Karl asserts. "I think a key part of the unit is the way it has been put together. We have managed to combine those who have worked in the industry for many years, with people from outside the sector, like me. Those with industry experience bring extensive, in-depth knowledge of peanut farming and processing to the table, whereas people from outside bring more functional expertise and a broader business perspective. It's an excellent balance."
Backed by its spirited workforce, Premium Peanut was able to battle through the Covid-19 pandemic with minimal impact to its operation. In fact, over the last two years, demand for products like peanut butter has increased in the US, and the organization has been able to take advantage of this development.
"We have been very lucky in Georgia throughout the pandemic, and have received great support from the state, its governor, and our employees," Karl reports. "Clearly, as a generator of a product that is critical to feeding people, we couldn't stop what we were doing, so we kept navigating the challenges and meeting our customers' needs.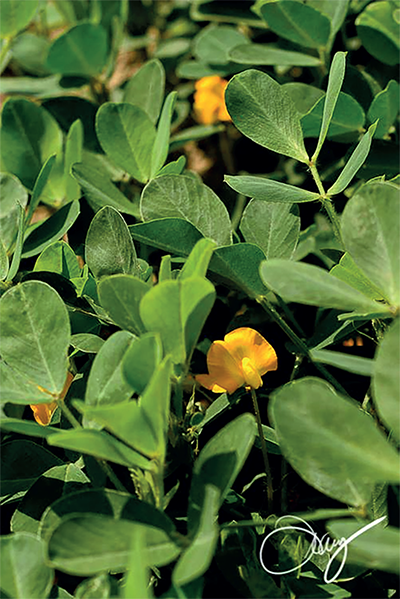 "When it comes to our customers, some of whom have been with us from the start, I think their loyalty is the result of our commitment to doing what we say we are going to do," he continues. "We are well-linked in the supply chain, we have a consistent supply of product every year because our growers own the company, and we continue to deliver. No matter whether the crop has been good, bad, long or short, we have been able to fulfil our obligations and I think that goes a long way when you are building and maintaining relationships."
Zero-waste operation
With Premium Peanut now gearing up for the decade ahead, one factor set to play a meaningful role in shaping the company's future is sustainability. As Chair of both the American Peanut Council and the US Peanut Federation, Karl knows more than most about the topic and its place in the future of peanut production.
"Myself and a lot of our employees are very active in the industry," Karl declares. "At present, sustainability is the key issue on everybody's lips and I think it is going to get increasingly important. Luckily, for us at Premium Peanut, nothing goes to waste. We shell the peanuts, sell them to the open market, and those that are not edible get crushed for oil. The peanut hulls are then shipped to a partner who turns them into pellets for fuel. It's a zero-waste operation.
"In terms of the wider industry, we are now looking to implement the Peanut Trust Protocol, which will involve the sector working together on a number of sustainability initiatives
We have such strong links across the supply chain that, by working together, we can do so much more on that front.
"Ultimately, the aim is not to have a one-size-fits-all solution, but instead, to be able to capture specific data from the field, leading to the generation of targeted inputs and growing conditions for every field, every year. The real power of the Peanut Trust Protocol lies in the fact that we will be able to optimize returns for growers, while, at the same time, improving our sustainability footprint."
In 2022, Premium Peanut will not only begin executing on some elements of the Peanut Trust Protocol, but also one of its own major projects – the construction of a second shelling operation, this time in South Carolina.
"We will be breaking ground on the South Carolina plant in the next few months," Karl announces. "A highly specialized facility, it will take over a year to complete. Once operational, the site will support our entry into the peanut seed business, meaning each of our plants can focus solely on a particular type of product."
Beyond these specific projects, Premium Peanut is determined to find more ways to increase value for its suppliers, farmers, and shareholders, while meeting its customers' needs. "We take a very pragmatic approach to business," Karl notes. "We haven't grown for the sake of growth; we have grown because we see opportunities to maximize returns for our farmers, or to better meet customer needs. First, we introduced oil, two years later, we introduced seed, and now we are working on a specialty shelling plant.
"The next step for us is to fully execute on all our projects, which will, no doubt, take a few years. Supply chain integration is in place; now we want to use data, research, and partnerships with universities to help us make the best decisions."
www.premiumpnut.com